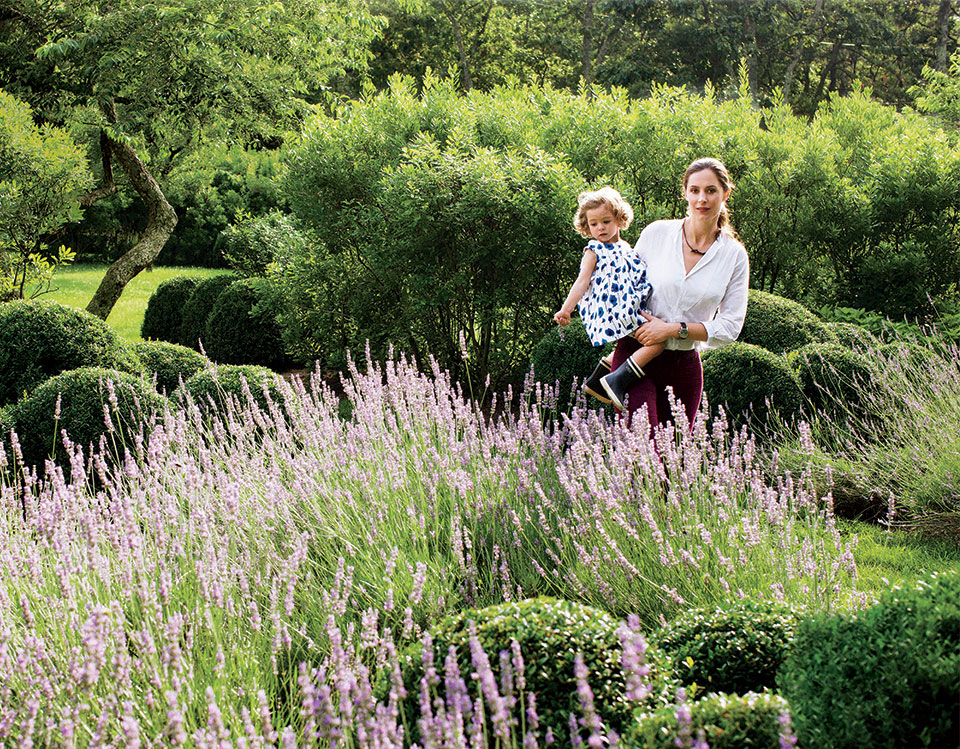 With daylight saving's longer days and spring finally in the air, our dreams of backyards full of lush wild flowers are in full bloom. So, it seemed a good idea to get some inspiration from Vogue contributing editor and landscape artist, Miranda Brooks. Here, she tells us a bit about the gardens that inspire her and about how she developed her coveted aesthetic. She even shares some practical tips for those of us who are getting ready to boldly embrace our inner green thumb.
I fell in love with gardening when…
I was probably around about six years old, earnestly playing my recorder to my peas to help them grow.
First garden memory…
A daffodil-covered bank in our orchard by the edge of a stream. All the necessary components: escape, secrecy, mystery, water, peace.
My gardening style in five words…
Loose but disciplined. At ease. Real. I hope!
My gardening uniform…
Well, washed-out old French Workman's blue trousers and coveralls. That's at home. On site: jodhpur-like trousers from 45rpm and a large brimmed Lock & Co hat kindly given by a friend. Soft cotton gloves. On the plane: Tory's racing-stripe flared track suit!
The seasonal changes to my garden…
Well, right now it's buried in a foot of snow, which has wiped out my snowdrops and frozen the delicious daphne odorata. It's very yellow in the spring, filled with narcissi and woodland poppies. It then veers into lilacs and pinks, with bluebells and itoha peonies. Early summer roses and then, rather like me, the summer heat exhausts it. September, it revives with anemones and kalimeris.
My favorite part about building a garden…
I love working on the master plan, being on site and planting. Changing things in the process. Detailed design used to be my least favorite part, but now it's probably the part I feel most interested in.
And least favorite part…
The amount of traveling I have to do..
The flowers I can't get enough of right now…
I'm still forcing branches, so beautiful rusty-colored hamamelis, lonicera fragrantissima, Cornus mas — all the first signs of spring.
My favorite gardens in the world…
A friend's mother's garden in the south of Spain originally made by Jaimie Pallide, Alfabia in Majorca, Rousham in England, Cranbourne for its setting. I was just stunned by the juxtaposition of lines in the tiny garden of the Schindler House in L.A. I nearly forgot the best: Shisen-dō in Kyoto.
Garden I dream of visiting next…
Back to Japan again, I think.
Best books on gardening…
That's easy — Jellicoe's Italian Gardens and David Hicks.
My advice to planning a garden…
Don't just start planting. Do a masterplan, you can then chip away at it. Get going, a pleasure that just grows.
When gardening, the music I listen to…
Birds singing.
More to explore in
Entertaining