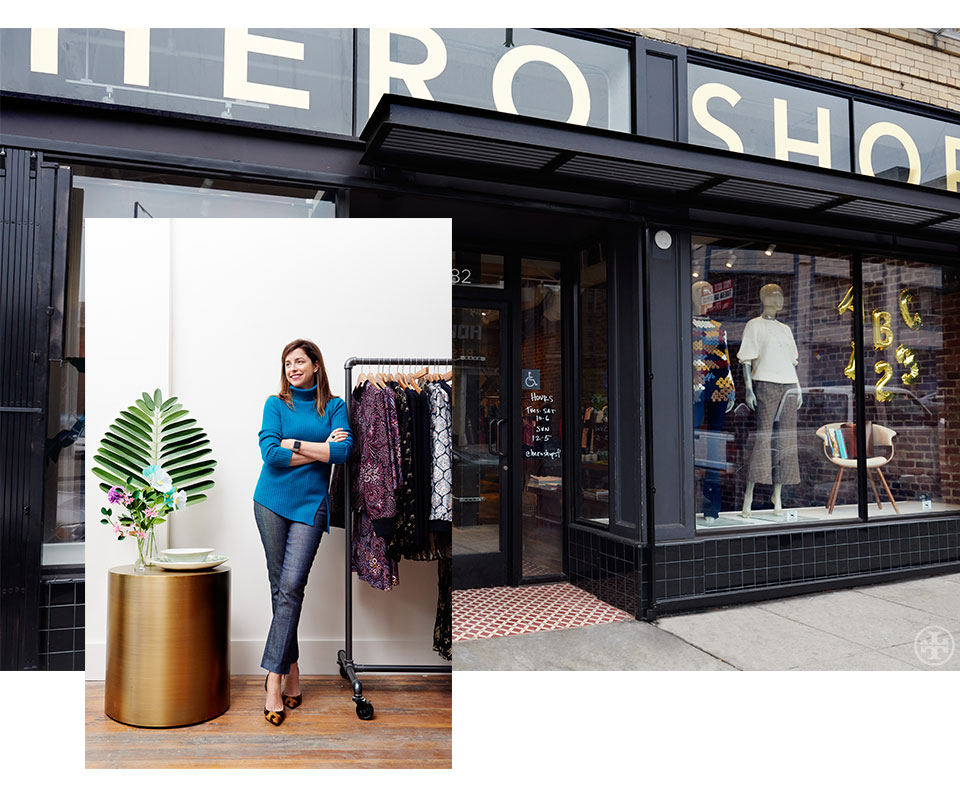 When Emily Holt moved from New York City to San Francisco a few years ago, she spotted an opportunity. For such a vibrant epicenter of culture, it was missing a one-stop boutique that offers the best and most stylish in fashion and home goods from around the world. Think Colette, West Coast-style. With an entrepreneurial spirit and an impeccable eye, having been a fashion writer for Vogue and Women's Wear Daily among others, Holt recently opened Hero Shop. Here, she tells us more.
Hero Shop is…
A fashion and lifestyle store that mixes thoughtful design with innovation and play.
And the inspiration behind it is…
To introduce new, exciting designers from around the world to San Francisco and to introduce talented San Francisco brands and makers to the world.
The most exciting part of owning my own business is…
Not having that telltale anxiety when you have to ask your boss for the day off.
The biggest challenge has been…
Time management. I had to put a Post-it note on my computer with a bedtime on it to remind myself to shut down.
But I am handling it by…
Trying to stick to the Post-it bedtime, but I've only been successful two nights in the last month, so stay tuned.
The best advice I received was…
Everything takes the time it takes. I think my friend George told me this when I was lamenting that the store wasn't just opening right now and immediately. I don't like waiting when I'm excited.
My business role models are…
Anyone who leads with fairness and thoughtfulness — both towards her staff and clients — while making the work fun. Businesses in which everyone is enjoying themselves, while working hard, tend to be the most successful.