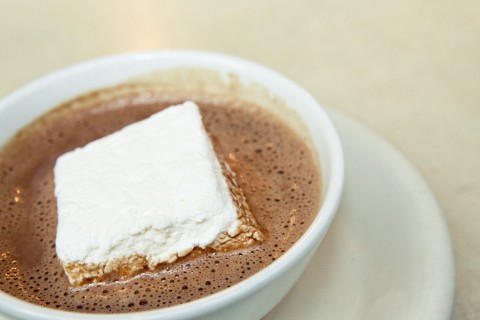 What's the best antidote to all this snow? Hot chocolate, of course. Here, our top 10 spots to grab a cup.
New York, NY
We're not just biased (it's around the corner from our office)—City Bakery has the perfect marshmallow-to-cocoa ratio.
Chicago, IL
It's the coziest place in Chicago.
Paris, France
Angelina's Chocolat Africain is a must for locals and tourists.
Bozeman, MT
Sip rich European cocoa in the middle of the Rocky Mountains—the best of both worlds.
Los Angeles, CA
We hear even Marilyn Monroe was a fan.
Austin, TX
The Frozen Mexican Hot Chocolate has a little extra kick.
New York, NY
We always order the Salted Peanut Butter Hot Chocolate.
Santa Fe, NM
Kakawa serves anything from an Aztec warrior's recipe to a version Thomas Jefferson (a noted hot chocolate fan) would have drunk in the 1790s.
New York, NY
A perfect spot to recharge after shopping on Madison Avenue.
Interesting blends to ship anywhere in the U.S.
More to explore in
Travel