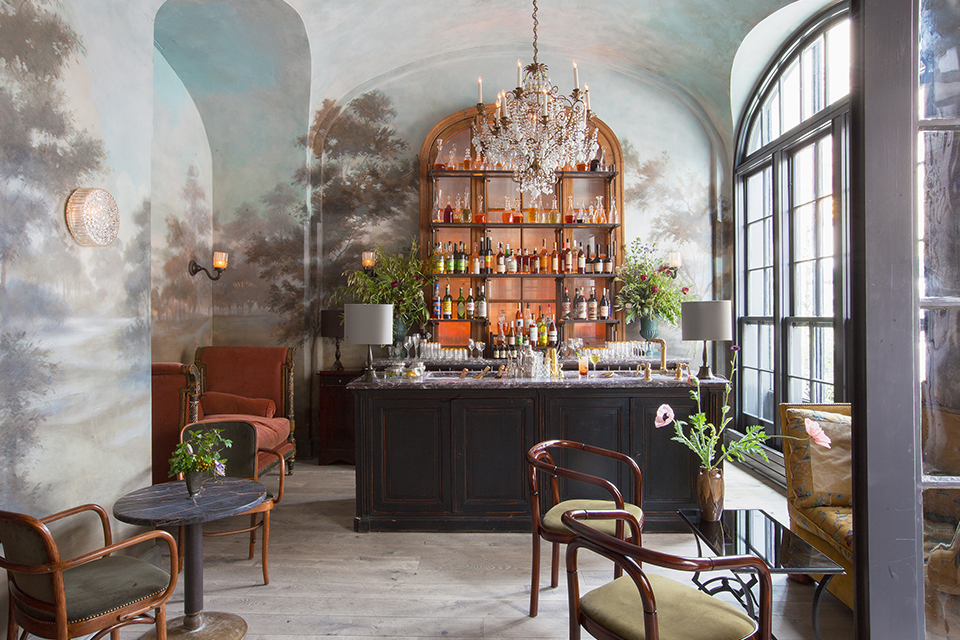 The reception for New York's newest French restaurant,
Le Coucou
, at Aby Rosen's new Howard Hotel, has been, well, like the name itself suggests, "slightly crazy." And rightfully so. The moment you walk through its doors, sip a refreshing Aperol spritzer and sit for a few hours — watching your table's single candle taper melt artfully — over dinner, the experience is meant to be like no other. Le Coucou's chef Daniel Rose is American-born — Chicago, to be specific. He fell in love with all things French during college when he moved there and started cooking in Paris, where he met his wife, also a chef, and started a family. Now he's brought some of those classic French flavors and techniques back to the U.S. The lobster tail salad and prime filet with oxtail potatoes are stars, as is everything else on the menu. The other wonder is the decor — elegant, understated with deep Thonet chairs in olive velvet and a stunning hand-painted mural that surrounds the gorgeous bar.
Read more features from our Entertaining Issues, past and present.
More to explore in
Entertaining