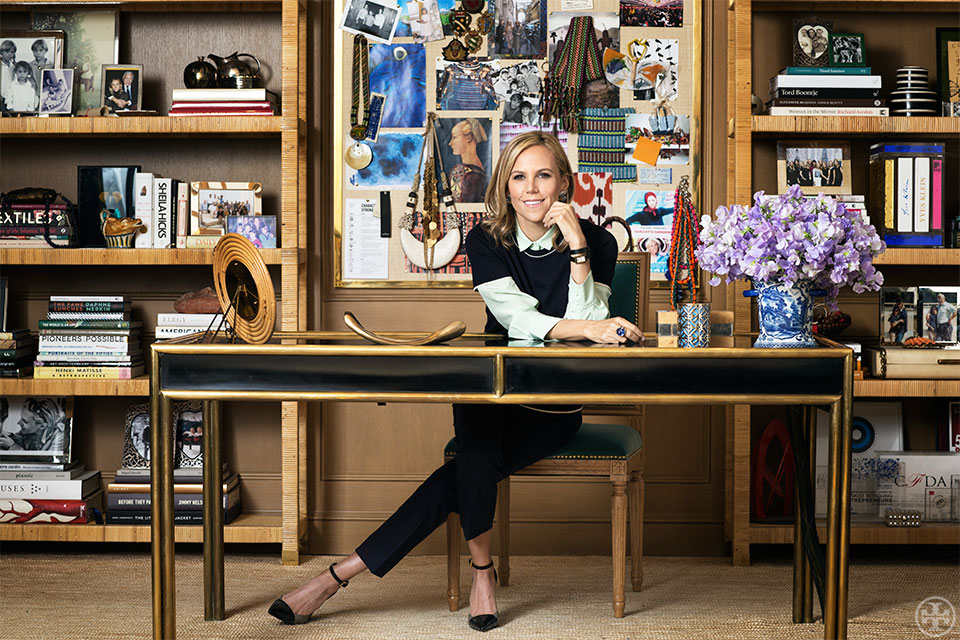 Tory recently wrote a LinkedIn Influencer article, "Don't Wait For Doors to Open," on the double standard for how ambition is perceived in women and men. Read the full story below.
"In my first interview with
The New York Times
in 2004, when the reporter mentioned the word "ambitious," I commented that the word annoyed me. A friend of mine said, "You should never shy away from that word." She was right. I realized that I had bought into the stigma that women shouldn't be ambitious — that it was unattractive somehow. In men, it is a compliment and in women it's used negatively. But that's a harmful double standard that we must overcome for women to achieve parity in the workplace.
"Only 4.6 percent of Fortune 500 CEOs are women. Clearly, we have a long way to go and we're not going to get there by hiding the fact that we are ambitious. Yes, there are some systematic impediments to success for women such as access to capital, but perhaps the greatest obstacles to equality in the workplace and launching our own businesses are some of the cultural norms that we ourselves perpetuate.
"Be mindful of your words and actions. Ask yourself: Did you really need to modify that sentence with "just," "I think maybe," or "kind of"? Why did I sit against the wall rather than at the table in the last business meeting? Have I downplayed my desire to move up and succeed? And, if you're in the position of managing other women, help them find their voice. If they sell themselves short, let them know.
"Entrepreneurs in particular need to be ready to seize opportunities. You must also have the courage to dream big. I realized early on that if I wasn't out of my comfort zone, I wasn't thinking big enough.
"In the days before we opened our first boutique on Elizabeth Street in New York City, I was afraid no one would walk through the doors. It was a rational fear especially as the doors to the store literally hadn't arrived in time for the opening. But customers flowed through the makeshift entrance and by the end of the day we had nearly sold-out of our inventory. Proving that if you wait for doors to open, you might arrive too late. Today, we are a global brand with more than 180 boutiques and we most recently launched
Tory Sport
, a new activewear brand. Our success has been the result of hard work and tenacity. We've learned a great deal and want to share those lessons through the work of our Foundation.
"Our goal at the Tory Burch Foundation is to give women entrepreneurs the tools to level the playing field by providing access to affordable loans, education, and networking. But we also believe that in order to succeed, women must embrace ambition. Our inaugural national Tory Burch Foundation Fellows Competition provides the platform for 30 finalists to promote themselves and to ask their networks to support them. They are all currently profiled on our website, ToryBurchFoundation.org and the public is invited to vote for their favorite. Putting myself out there was always a challenge, so I'm proud of these entrepreneurs for taking a risk and pursuing their dreams.
"I look forward to the days when the cultural norms that hold women back are simply a part of our history and not our present circumstance. When ambition in a woman doesn't have a negative connotation. I no longer shy away from the word ambition. I embrace it. #EmbraceAmbition"
More to explore in
Culture