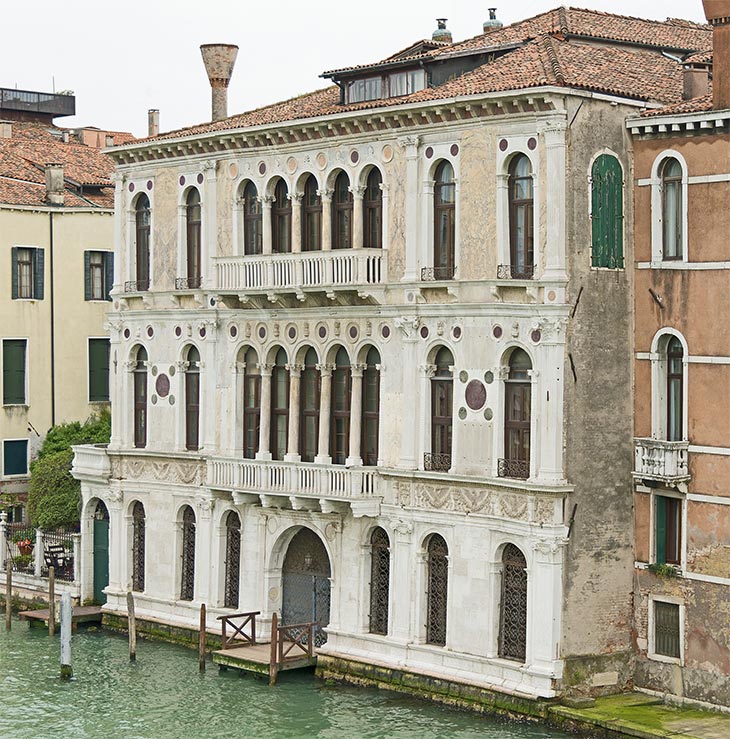 Tory's film collaboration with
Vogue Italia
,
The Painting
, sets its gaze on the city of Venice as the camera follows Elisa Sednaoui Dellal throughout the streets and alleys, across canals and bridges… But the interior shots are just as breathtaking as the sunlit ones outdoors, and they're all set in the storied Palazzo Contarini Polignac, overlooking the Grand Canal.
One of Venice's great examples of Italian Renaissance architecture, Palazzo Contarini Polignac takes its name from art and music patron Princess Winnaretta de Polignac, who lived there in the early 20th century and held frequent salons with guests including composers Igor Stravinsky and Ethel Smyth. Her own story is as lively as the palazzo's history: Born in Yonkers, New York, de Polignac was the heir to the Singer sewing machine fortune and aunt to then-style icon Daisy Fellowes, and became a key figure in the Paris cultural scene. Among the figures in her circle: Isadora Duncan, Le Corbusier, Jean Cocteau, Serge Diaghilev and Claude Monet.
Monet, by the way, once set up camp across Palazzo Contarini Polignac, painting its facade (and canal reflection) in 1908's Le Palais Contarini.
More to explore in
Travel