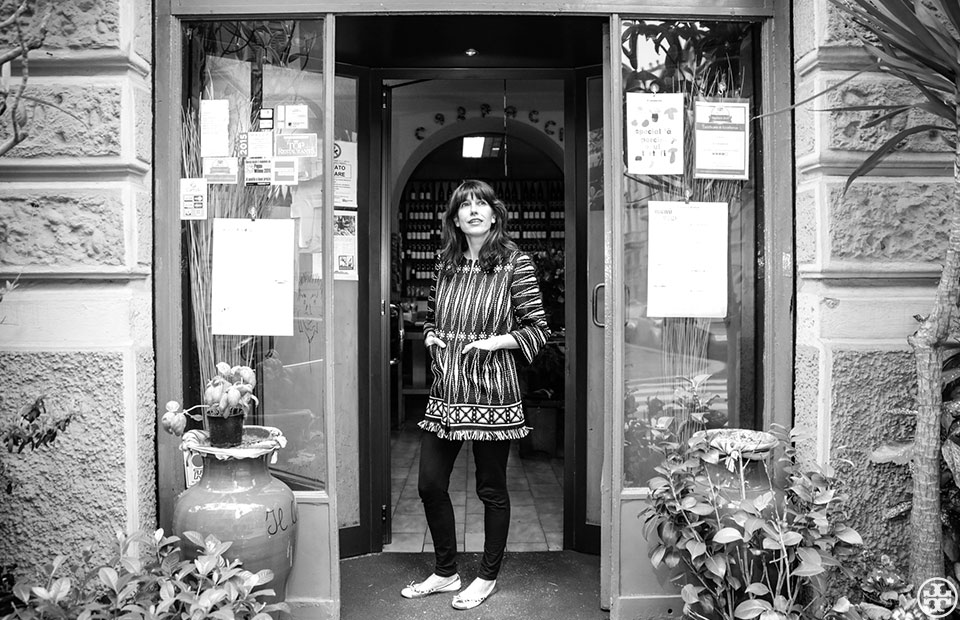 Salone del Mobile, the major furniture fair in Milan, kicks off today and runs through till April 19th — and each day is filled with new designs, new installations, new events… So what should you put on your must-visit, can't-leave-Milan-without-seeing list? We chat with Curator and Art Critic Caroline Corbetta — here wearing Tory's Savora tweed coat — who shares five stops on her Salone week itinerary.
1. Animali e Vegetali
Il Crepaccio — the exhibition space I set up in the window of a restaurant in 2012, after an inspiring conversation with Maurizio Cattelan — presents Animali e Vegetali (Animals & Vegetables), a project by designers Brunno Jahara and Matteo Cibic. It's from April 14th to 19th at via Lazzaro Palazzi 19, with a street party on Friday, April 17th, starting at 6:30 PM.
2. Wallpaper* Handmade at Expo Gate
The special exhibition collects the most representative handmade design pieces linked to the food world, selected from the past six editions of Handmade, the magazine's annual exhibition project. It's from April 13th to 24th at via Beltrami, at Expo Gate.

3. Souvenir di Milano
It's both an urban installation and a week-long party around Cattelan's public sculpture, L.O.V.E., with a preview of the new design collection, Seletti wears Toilet Paper. There's an opening dance party, with show-cooking by celebrity chef Carlo Cracco, on April 15th. Souvenir di Milano runs from April 14th to 19th at Piazza Affari.
4. Arts & Foods. Rituals since 1851
Arts & Foods. Rituals since 1851 is the 7,000 square-meter large exhibition curated by Fondazione Prada director, Germano Celant. It opens on April 9th as a premiere of the looming Expo Milano 2015 (May 1st to October 31st) at Triennale.

5. Mom & Dad
The Berlin-based Italian artist Patrick Tuttofuoco returns to his roots with a sculptural installation, Mom & Dad, conceived for the small square (Piazzetta Brera) outside his former school, the renowned Accademia di Belle Arti di Brera, in the Brera Design District, which, during the Salone, is flooded by an international crowd.
Follow Caroline Corbetta on Twitter.
More to explore in
Culture