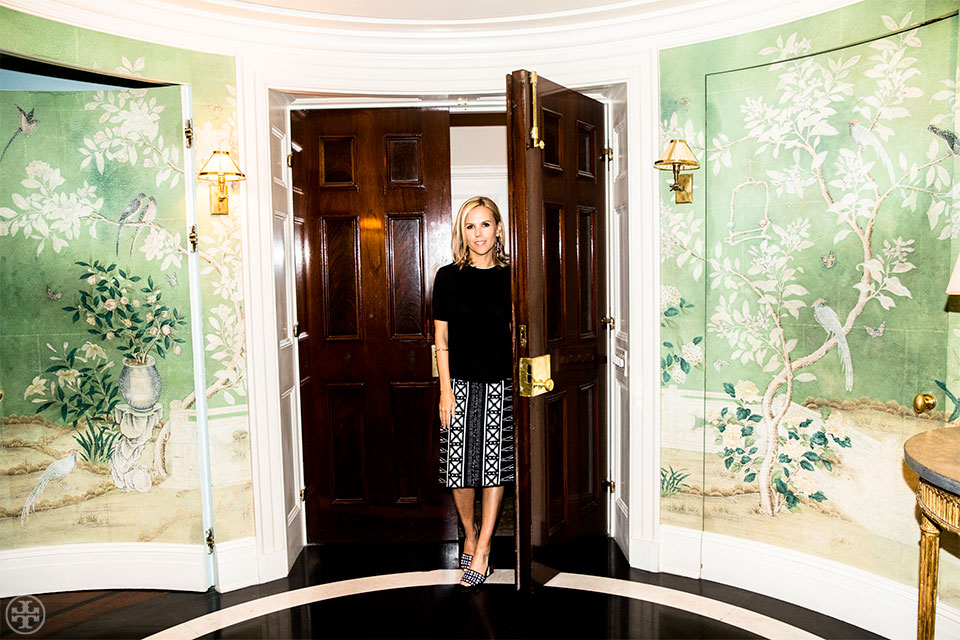 With weeks of long days and late nights in the lead up to Fashion Week,
the actual day of the show can go by in a blur…

5:30 AM

Wake up and try to wake my boys up.

6:30 AM

Hair and makeup ready, we leave for Lincoln Center. Our Tory Daily photographer gets it all on film.

7:10 AM

Check in with the design team. The clothes are getting steamed while I do some backstage interviews.

8:15 AM

Walk through the collection on the racks with an editor, talking about Spring 2015's Françoise Gilot inspiration, texture and my favorite looks.

8:30 AM

Dress rehearsal. I love hearing Nian Fish direct.
9:15 AM

Show time! Excited for the soundtrack: Rolling Stones and Lykke Li.

9:27 AM

Final bow.

Noon

Lunch at Indochine with the design team. It's a tradition. I think everyone is going home to sleep afterwards.

4:00 PM

Meeting to discuss our new book Tory Burch In Color, watch collection and the opening celebration of our Shanghai flagship… all to come in October!

7:00 PM

Leaving the office for dinner with my family and to catch a friend's Spring 2015 show.
More to explore in
Fashion Week