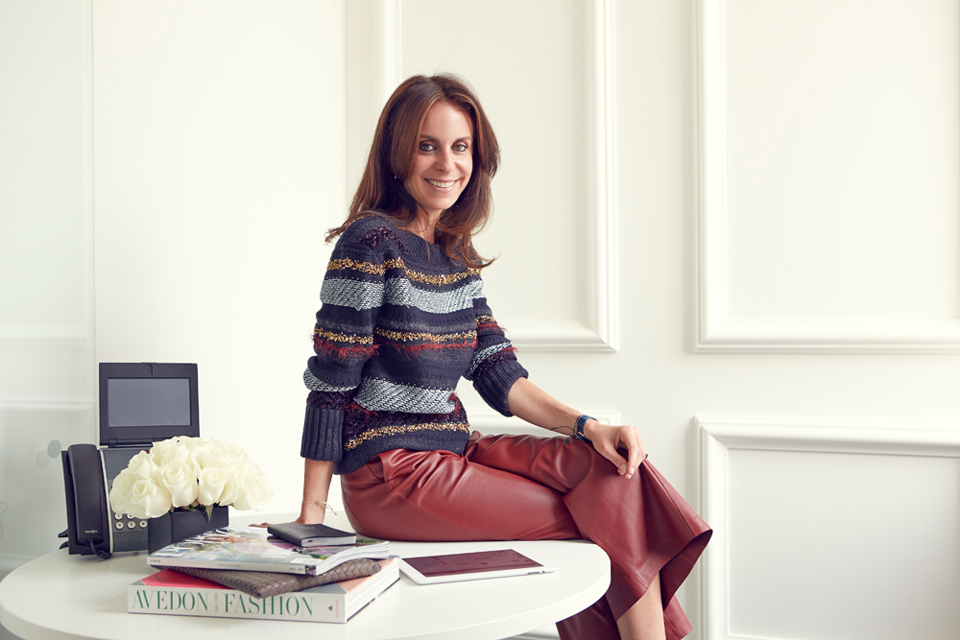 The President of shopping destination NET-A-PORTER, here wearing Tory's Danielle sweater, chats New York Fashion Week and dispenses some industry words of wisdom.
My Fashion Week essentials…
Planning! Black skinny-frame jeans. Givenchy shoes. Lots of Saint Laurent. Vitamins.
And my go-to apps for the show season…
Instagram. The Style.com app. And always NET-A-PORTER.
Between shows I'll be…
In transit and catching up with my team.
And my between-show pick-me-up…
Soy lattes and the requisite visit to Duane Reade.
When I'm in town for NYFW, I always look forward to visiting…
Family and friends if I can squeeze it in. Chop't – I have a minor obsession with their salads. NYC sushi.
Manicures at Nails Together on the UES. And I always seem to end up at the Waverly Inn.
Most memorable Fashion Week anecdote…
It's more of a memory rather than an anecdote, but the footwear conundrum that all of us faced during the New York Fashion Week blizzard.
Best career advice received…
Go for what you love.
And my advice for those looking to get into the industry…
Research roles you might be interested in. Internships are a great way to start but also really do your homework and identify companies
you would like to work for and get to know the key players there.
The key to smart product development…
Always keep the customer front of mind.
And my tip for a good work-life balance…
Be very clear on your priorities.
More to explore in
Fashion Week