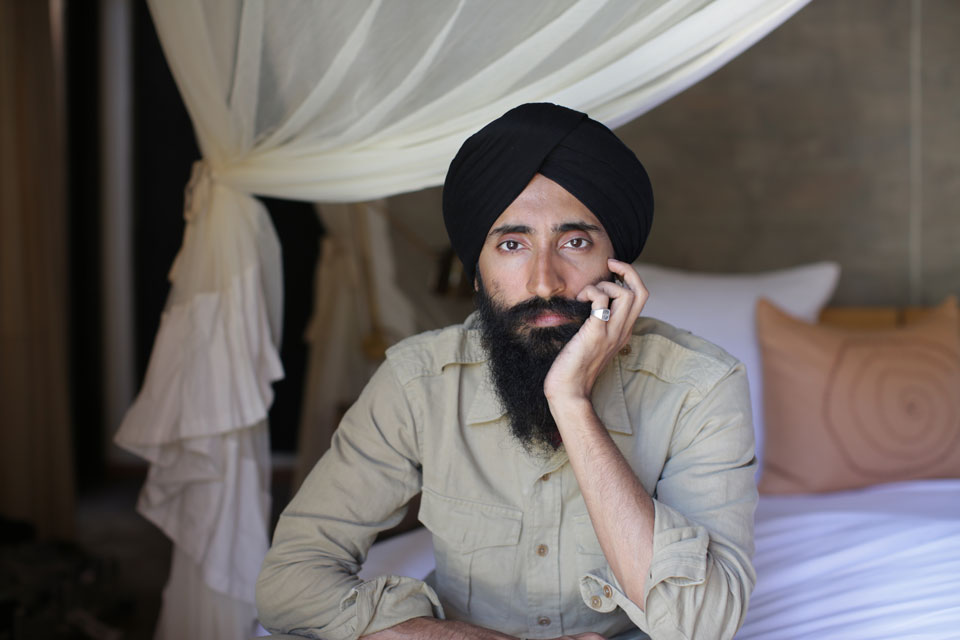 Few love Venice more than New Yorker Waris Ahluwalia. It's why he chose the Floating City (or is it Queen of the Adriatic or City of Canals? All of them!) to open his very first store Rare, a charming den of curiosities, at the fabled Gritti Palace. Here, he lays Venice's best kept secrets out for us. And if you're there for the Venice Film Festival, he recommends 1973's Don't Look Now, a classic thriller starring Julie Christie to set the mood.
Venice is…
Only a place that exists in our minds.
Favorite memory of Venice…
One of my first was when I arrived at the Gritti for the Film Festival for Darjeeling Limited. Randall Poster [Tory Daily music contributor] was the first person I saw sitting on the terrace. Since then, there have been many more memories. Like late nights at Piccolo Mondo, the only club in town.
Where I stay…
The Gritti Palace, of course. It has served as a resting stop for myself and countless artists, writers and explorers, nourishing the mind and heart with its exquisite elegance and charm.
And eat..
La Bitta — one of my favorites in Venice, and one of the few that serves mostly meat.
Best view…
Sunset on the terrace of the
Bar Longhi
at the
Gritti
, looking out over the majestic Santa Maria della Salute.
An off-the-beaten-path day includes…
Setting out at midnight and getting lost. Walking through the hushed web of Venetian streets when all have fallen asleep. I'm alone on the streets, just me and the ghosts.
And a close second…
Having lunch at Do Farai and ordering the carpaccio, wandering slowly through the Palazzo Fortuny, followed by dinner at Harry's Bar.
Secret only a local would know…
Find little workshops dotted all over the city. One of my favorites is the studio of Stefano Zanin. I found myself in his studio one day after wandering around. I worked with him to make mirrored versions of four different animals for Rare after seeing his work on tables and mirrors covered in designs influenced by various Venetian monuments.
Favorite movie set in Venice…
Don't Look Now
, directed by Nicolas Roeg, with Julie Christie and Donald Sutherland. The city is at its glory when it's at its moodiest.
My store Rare is…
A one-of-a-kind retail experience that brings to life my longtime devotion to beauty, history and, above all, craftsmanship. Rare artisans. Rare traditions. Rare stories. And above all, a rare place.
And the backstory behind its location in The Gritti Palace…
It started with a conversation with the team at Luxury Collection Hotels & Resorts and the GM of The Gritti Palace. The idea came to me the moment they said it was going under a major restoration. It's a hotel that I know well and has been my favorite for years. The Gritti is a magical place — you feel it the instant you step off the boat and onto the terrace.
More to explore in
Travel