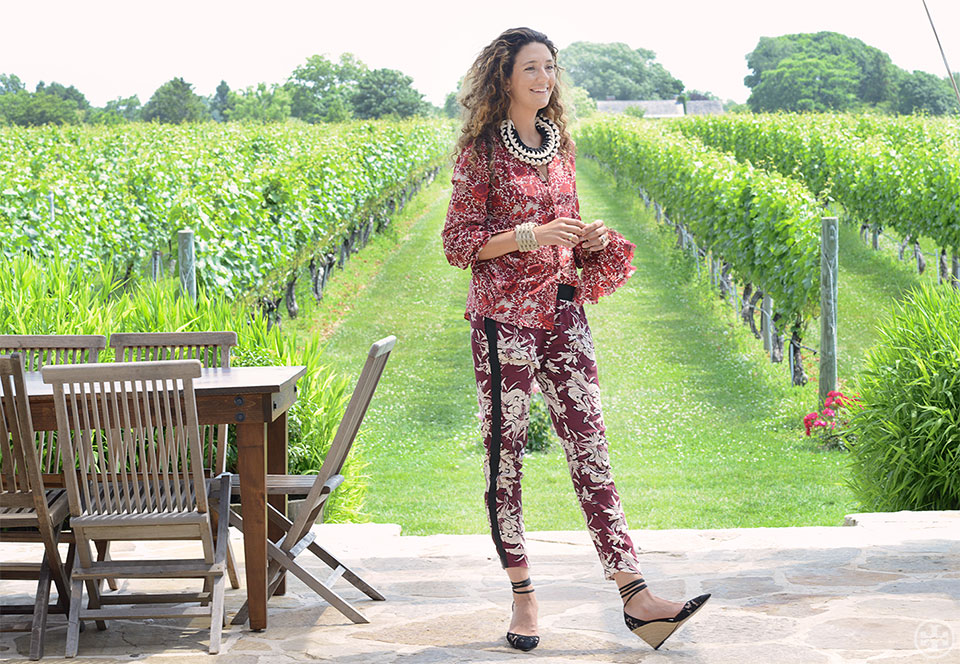 Looking for some vacation tips on the Hamptons? We got them — courtesy of Joey Wölffer, Co-Owner of Long Island's Wölffer Estate Vineyard and Founder and Creative Director of mobile boutique The Styleliner. Here, photographed at the scenic vineyard and wearing Tory's Blaise shirt, she shares her favorite local eats and what a perfect day out there is like.

My Hamptons uniform is…
A combination of riding pants, jean shorts, caftans and flip-flops or high-top sneakers
Best place to stay…
If you can't stay at your friend's house or in their treehouse, stay at The Maidstone in East Hampton.
Favorite place to find local treasures…
Local yard sales!
A perfect day in the Hamptons includes…
Riding, canoeing around our neighborhood in Sag Harbor, beaching it at Gibson followed by a picnic on Long Beach with our dogs Chili P and Tuca.
Secret only a local would know…
It wouldn't be a secret if I told you now… would it?
More to explore in
Travel