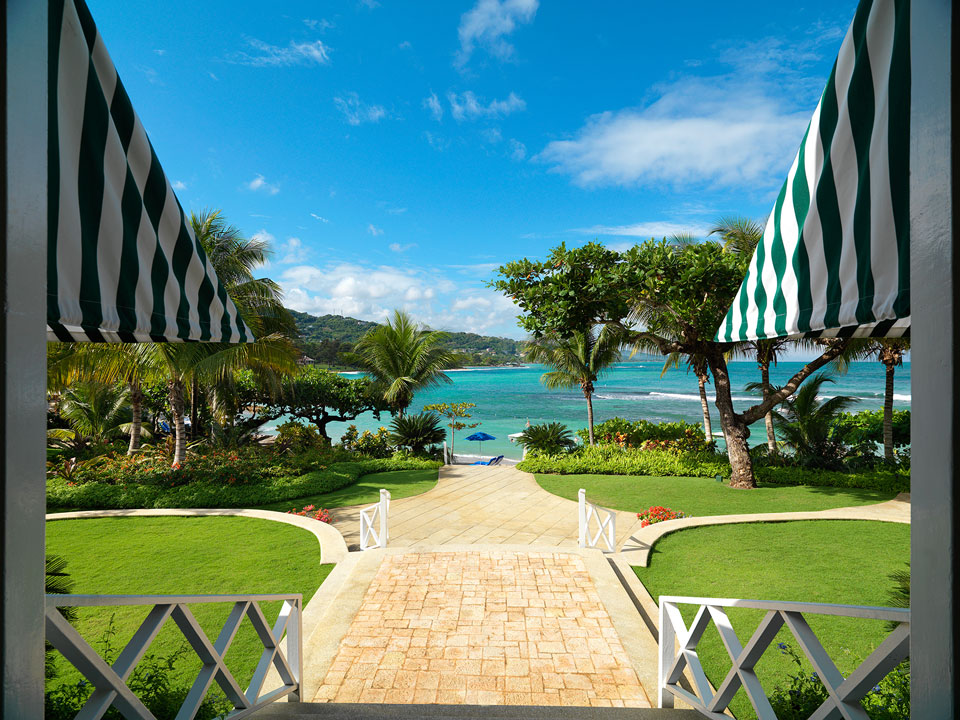 It's hard to imagine that SUITCASE magazine — the stunning quarterly travel publication — was started from the dorm room of an NYU undergrad. Since 2012, founder and CEO Serena Guen has released 25 issues, traveling with her team to far-flung corners of the world. Here, we ask the entrepreneur and adventurer for her top six travel destinations for 2019.
Honeymoon Destination — Four Seasons, Chiang Rai, Thailand
Submerged in the bamboo jungle of the Golden Triangle where Thailand, Myanmar and Laos meet, is the slice of heaven that is the Four Seasons Chiang Mai. Wake up to the sounds of elephants, birds and cicadas, rejuvenate with a massage under a canopy of coconut trees and bathe the elephants at the sanctuary.
Travel with Friends — Highway California
If there's one road trip to do, it's got to be Highway 1 in the Golden State. Start at the Golden Gate Bridge and cruise the Pacific coast through Monterey, the Big Sur, Santa Barbara, Malibu and LA. Listen to the classics and stay at motels for an all-American experience.
Looking for an Adventure — Wadi Rum Desert
Riding horses or quad bikes through the Jordanian wilderness of Wadi Rum is a surreal adventure. The red sand and rocky formations make it feel as though you could be on Mars, and you can join the Bedouins to sleep under the stars for the full desert experience. Pair your trip with a visit to the prehistoric city of Petra and make sure you see it at sunrise.
Kick Back and Relax — Jamaica
The laid-back, balmy vibes of Jamaica will help you unwind instantly. Stay at the Round Hill Hotel or Geejam for ultimate relaxation — lazing by the pool and soaking up the sun with a tropical cocktail in hand. On Fridays at Round Hill, there's a reggae night and a Jamaican buffet, and if you've had too much rum the night before, the spa even has a hangover massage that uses local botanicals.
Soul-Searching — Vana
Vana is like no spa you've ever been to. You don't need to pack anything except your toiletries — when you arrive, you are given a set of all-white clothes. The doctors, using ayurvedic methods, establish your prakruti (basic nature) and virkuti (imbalances) before your retreat begins using Indian and Tibetan methods. With all-inclusive treatments, yoga overlooking the treetops and deliciously healing food, Vana is a unique and transformative experience that attracts a following year after year. It even has the Dalai Lama's stamp of approval.
Culture Kick — Seville
Its location in southern Spain means that Seville is warm all year, but too hot in the summer — it's an ideal place for a city break in the spring or fall. Around every corner is an architectural gem, cobbled streets are lined with tapas bars and sangria-drinking locals, and you will want to take all the Andalusian tiles home with you. Boutique hotel Corral del Rey is the best place to stay; it's central and stylish and one room even has its own private plunge pool. Top places to eat are La Azotea (there are four of them, but the best is on Calle Zaragoza), local hotspot Petit Comite, Lonja Del Barranco gourmet market and Tradevo Centro. For super-sized G&Ts and sangria, head to Seis tapas bar, or the Hotel EME rooftop bar for views overlooking the cathedral.
More to explore in
Travel