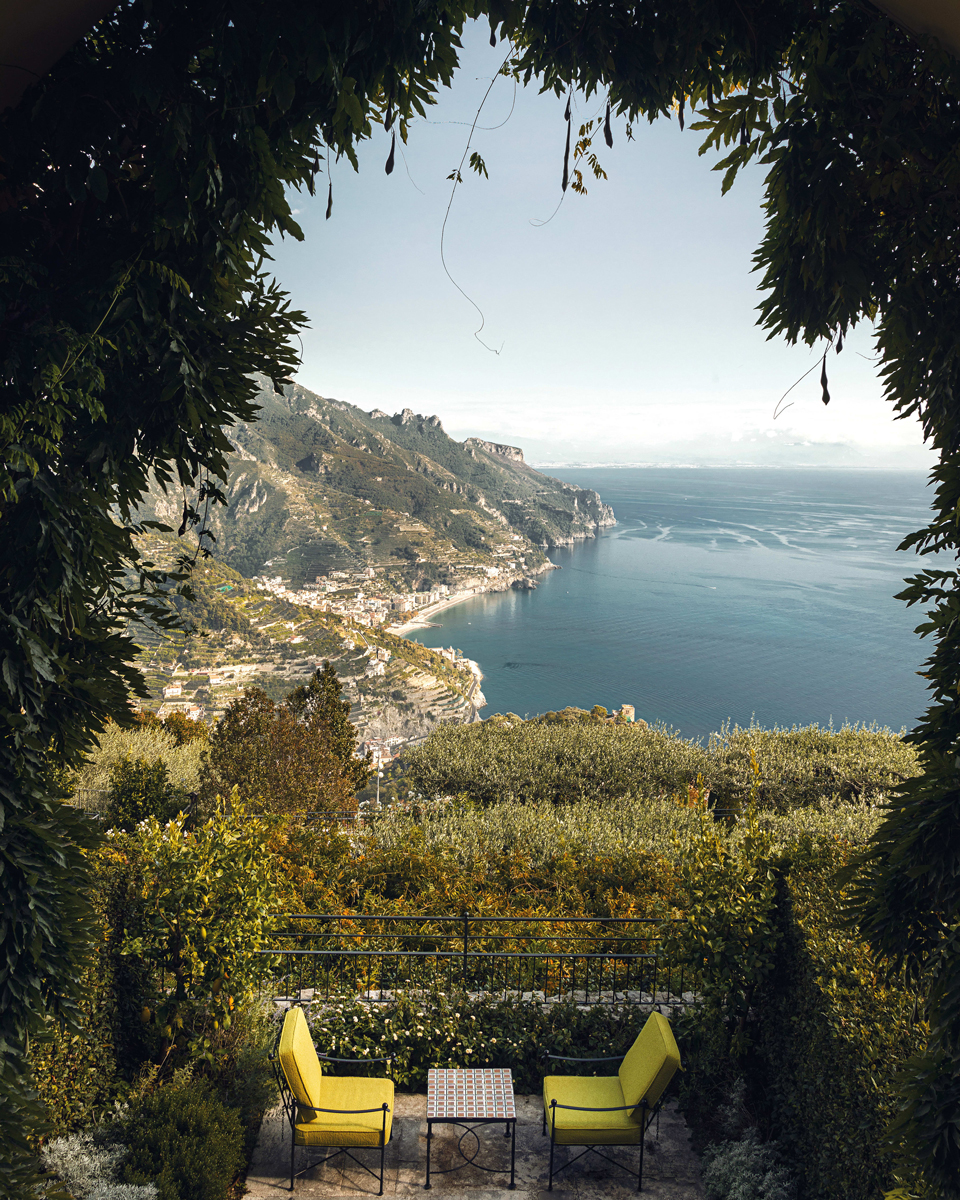 As Vogue's senior living writer, Elise Taylor has a job that takes her around the world, covering interior design, food and travel. Her favorite beat, however, is hospitality. In 2022, Taylor has visited more than 20 hotels globally — and the year isn't over yet.
With holiday travel top of mind — and planning for new year adventures underway — we looked to the fashionable nomad for her most memorable hotels around the world. For Taylor, the secret ingredient is soul. "Too often hotels feel like you can be anywhere," Taylor explains. "The places I gravitate towards have distinct design identities and personalities that perfectly encapsulate their city, town or country." From Namibia to New York, the writer shares her list of epic getaways.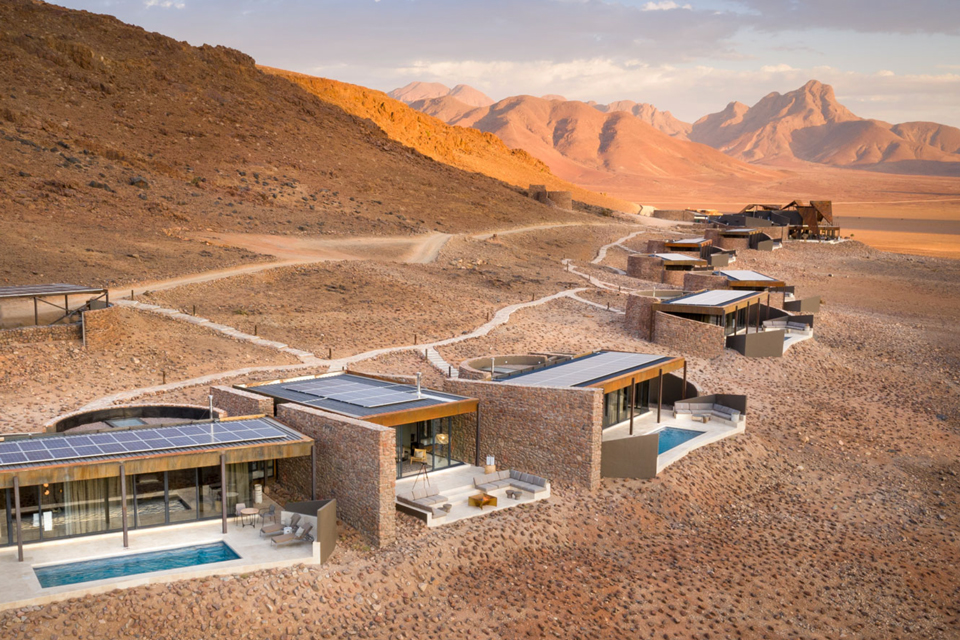 When I visited andBeyond Sossusvlei in Namibia, I felt like I was on Mars. It took three flights and an hour car ride to get there. Upon landing in the middle of the desert, I was greeted with a red-dust tornado. The trip was pure adventure. During the day, I'd hike the giant sand dunes or e-bike through the desolate landscape; at night, I'd go stargazing. The Sossusvlei Desert is a dark sky reserve, making it one of the best places to do so in the world.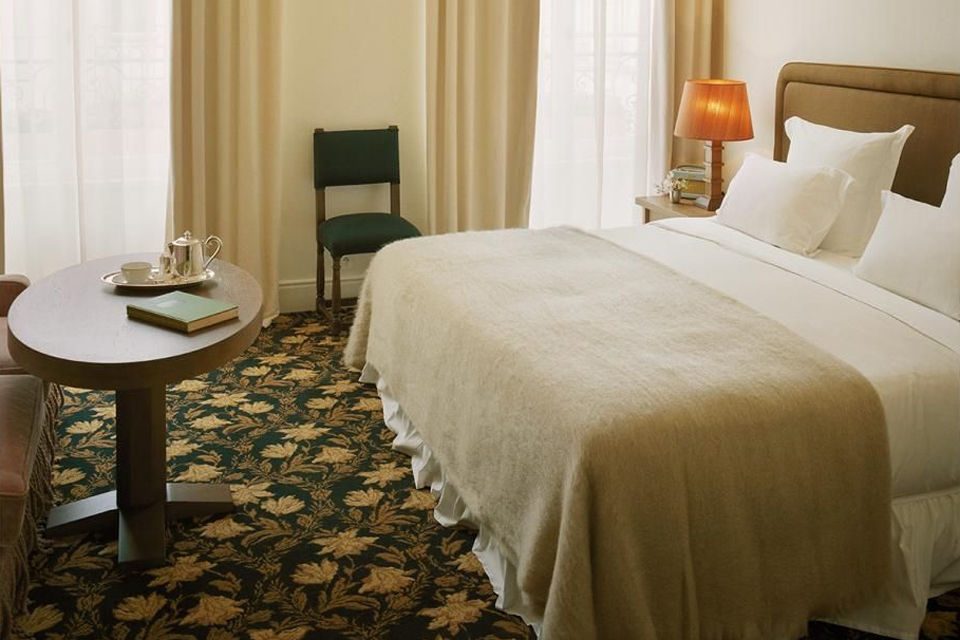 There are so many grandiose old-world hotels in Paris—Chateau Voltaire is not one of them. Owned by Zadig & Voltaire founder and CEO, Thierry Gillier, it is meant to provide a cool and chic alternative to the city's typically palatial or uber-trendy lodgings. Its interiors are done with timeless oak paneling, floral carpets and cream glazed ceramic tile floors. A bar has distinct Art Deco-esque detailing, whereas guest rooms are comfortably appointed with dusty pink couches and beige bedding. Best of all? Their fantastic brasserie, Emil, serves chocolate mousse in a giant silver bowl that the whole table can dig into.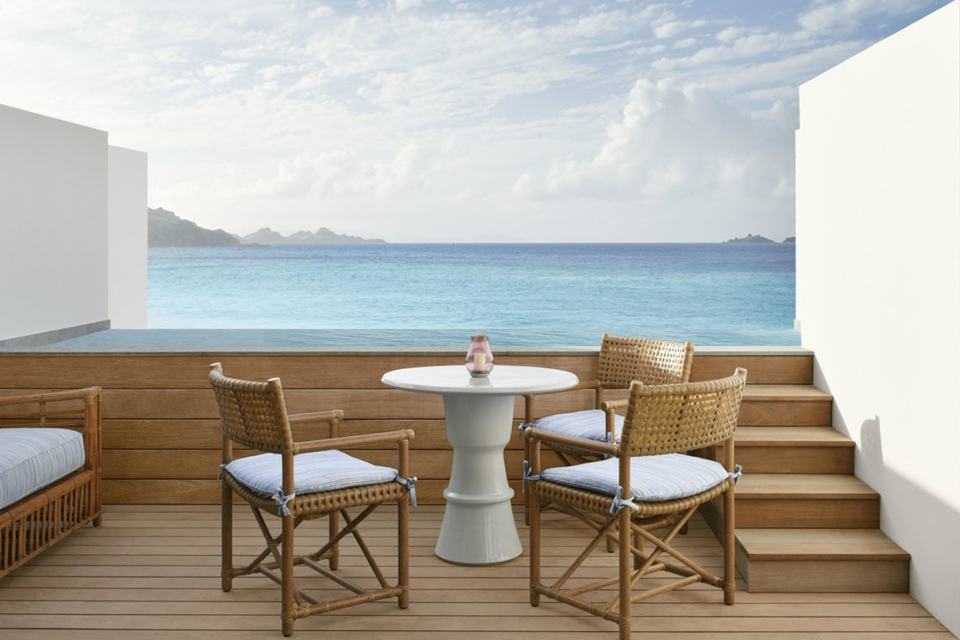 There's this phenomenon called Stendhal syndrome, when one feels a sense of shock when faced with great aesthetic beauty. That's what I felt descending upon Cheval Blanc's island retreat in St. Barts, where rosy-pink umbrellas are nestled in sugary sand before crystalline water. The service is impeccable, and the lobster pasta served at the Jacques Grange-designed beach club, La Cabane, is too.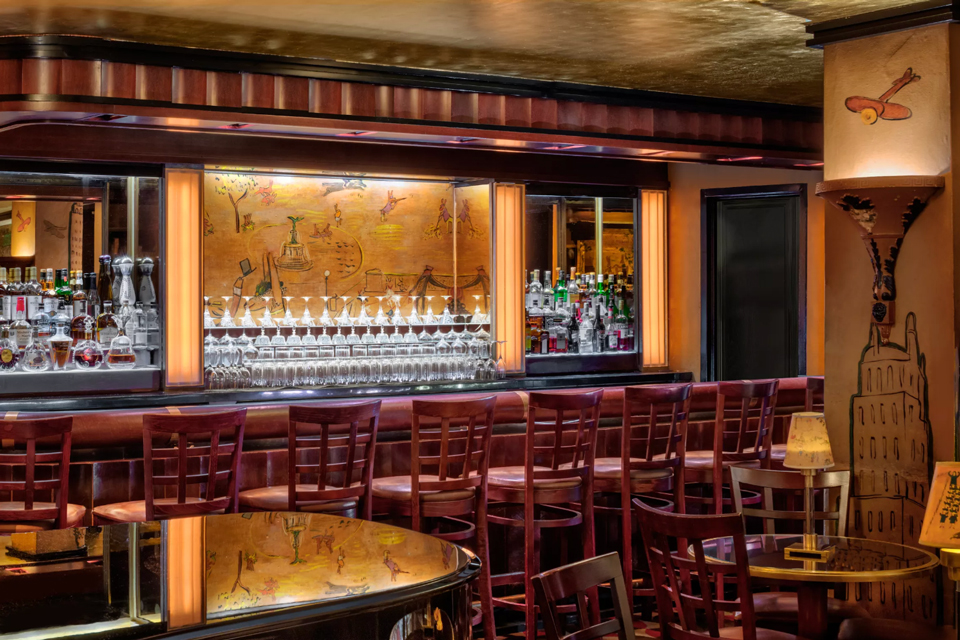 My hometown hotel. There's nothing more New York than getting a martini at Bemelmans Bar and gazing upon the fantastical illustrations of Ludwig Bemelmans, the artist behind the Madeline books. Tea in the gallery designed by Renzo Mongiardino is also a must.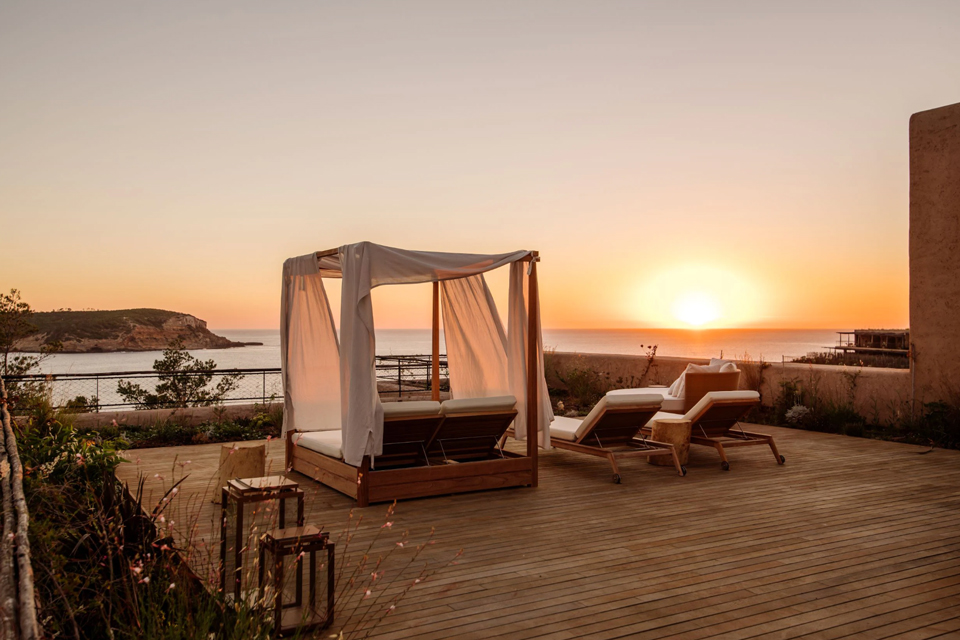 It feels weird saying the most relaxing hotel I've ever been to is in Ibiza, but it's the truth. Built into a craggy cliffside overlooking the Cala Xarraca Bay, Six Senses Ibiza includes a sprawling infinity pool, a 12,900 square-foot spa, a rooftop yoga studio, and plenty of hiking trails around the bay. All the restaurants offer cuisines based on diets found in blue zones of the world, where people live the longest. A bonus: every room comes with brightly patterned La DoubleJ robes.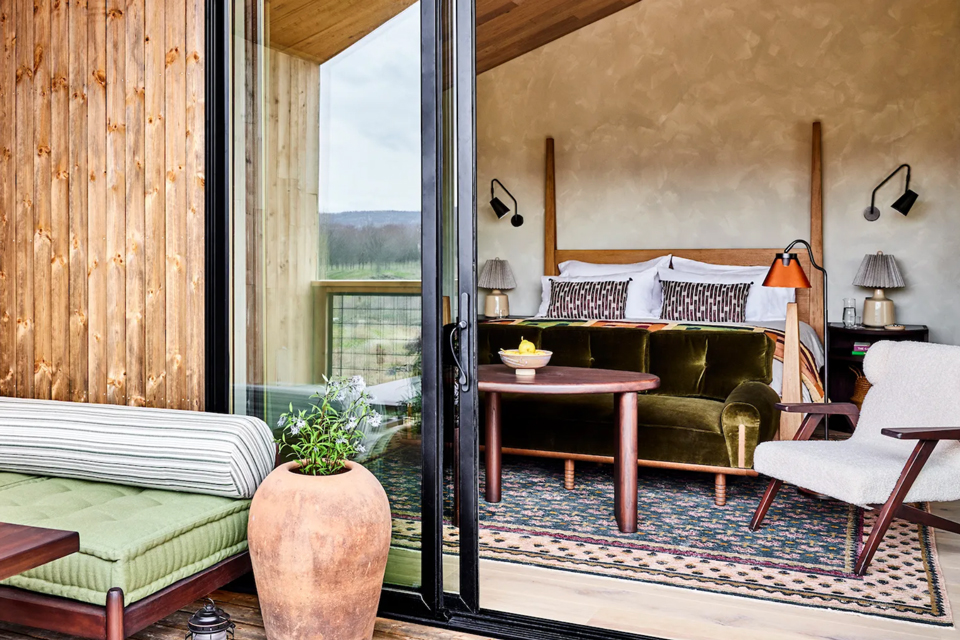 My favorite weekend getaway from New York City is Wildflower Farms, a new 160-acre resort in Hudson Valley. Book a cabin tucked away in the woods, sip some hot apple cider by the open-air fire pit and indulge in all your fall fantasies.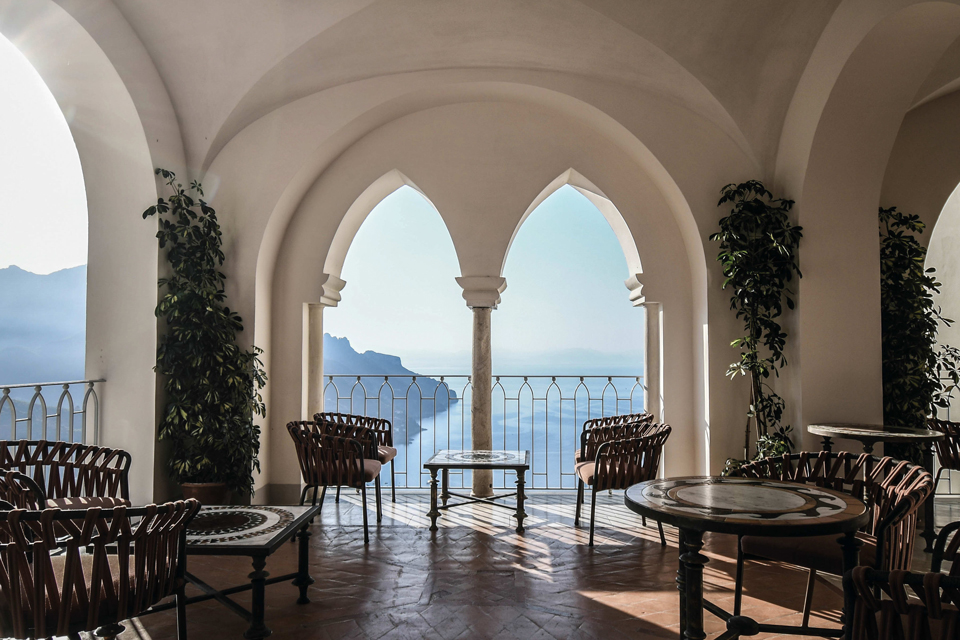 There are so many fantastic properties on the Amalfi Coast, but I adore the Belmond Caruso. It's nestled high up in the hills of Ravello with its rose-dotted trellises, manicured gardens and expansive views of the Tyrrhenian Sea. I could sip espresso on its breakfast terrace all day.
Set upon 740 acres (about the area of Central Park in New York City), Kisawa Sanctuary on Mozambique's Benguerra Island is a tropical adventure land. Upon arriving, they gave me keys to a baby-pink Moke (a mini jeep-like vehicle) and pretty much gave me free rein. You can do anything from overnight glamping on the dunes and sunset cocktails on a traditional dhow to expeditions to spot dugongs (or rare sea cows.) Or you can just sit on the beach, so remote that there's rarely another person in sight.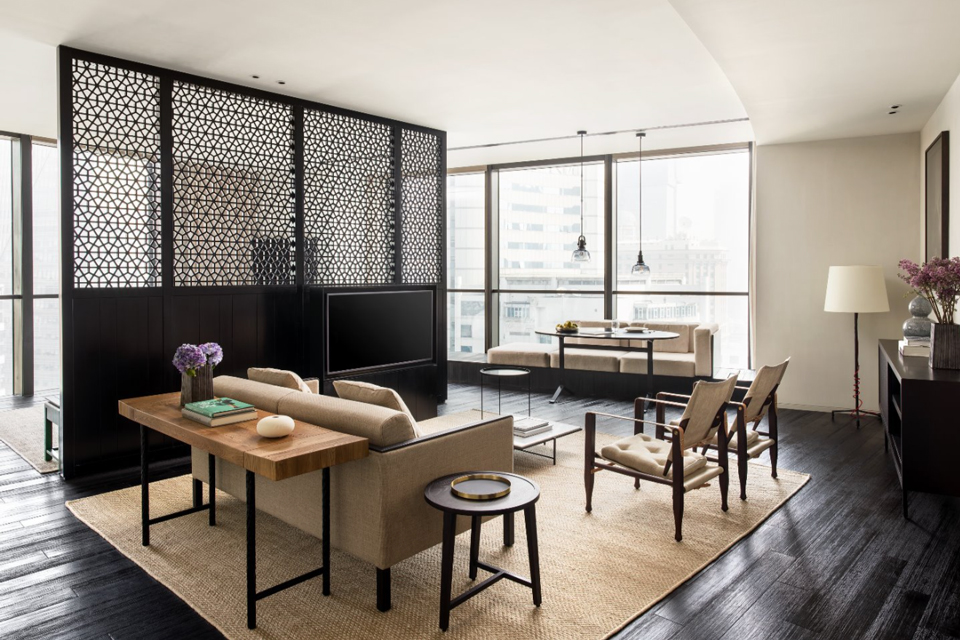 China isn't really open to foreigners at the moment, but I'd be remiss not to mention my favorite Shanghai hotel, the Middle House. You walk into a visual punch — a jade-green lobby with a spectacular chandelier — and it never lets up. A black lacquer staircase spirals through the main restaurant and bar, and rooms with floor-to-ceiling windows give you a grand view of the bustling Nanjing Road, one of the busiest shopping streets in the world.
More to explore in
Travel