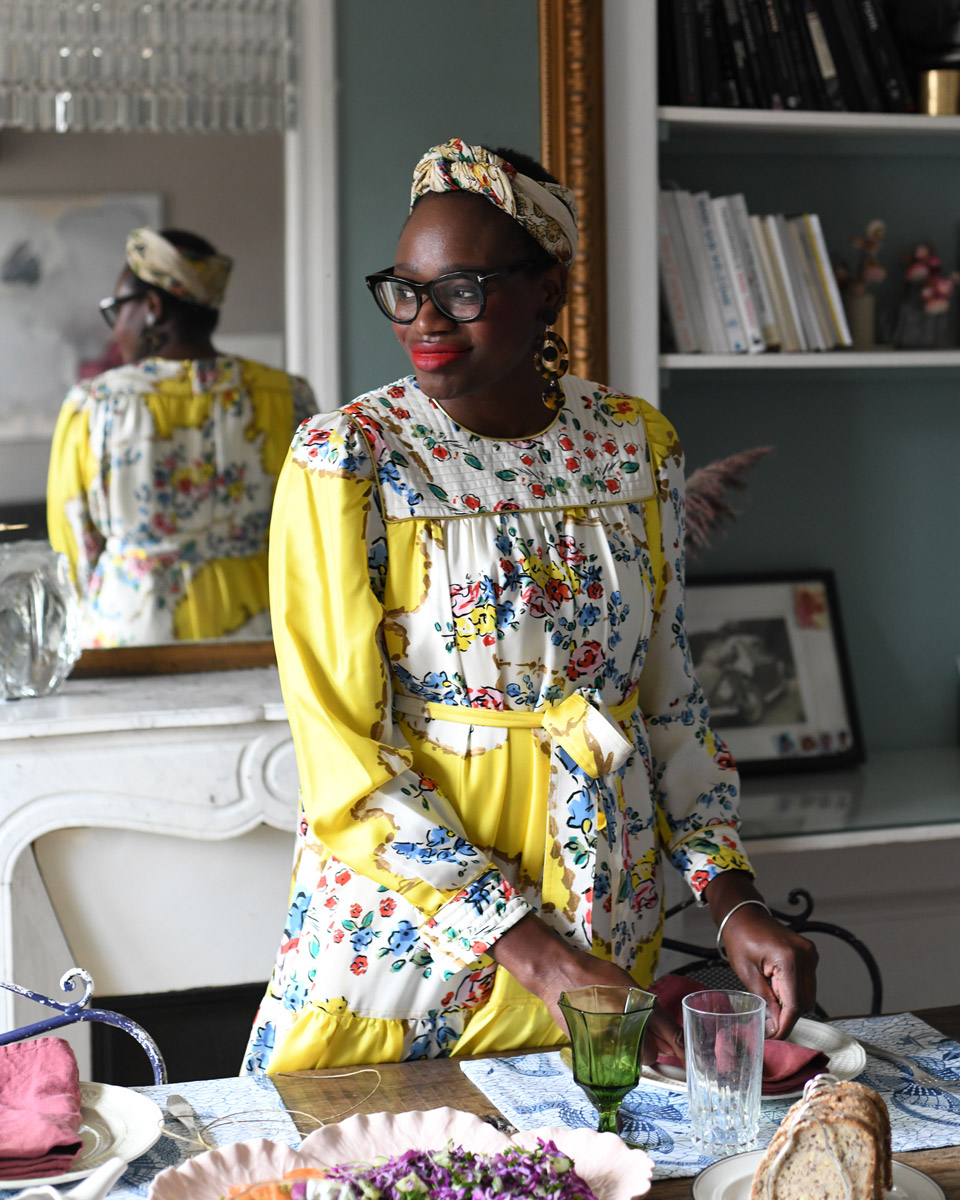 It takes skill to set a table that is beautiful yet unfussy, exciting but not overdone. For
Madame de la Maison
founder
Ajiri Aki
, it's second nature. Aki launched Madame de la Maison in 2018 as a platform that celebrates entertaining, but also as a home for her ever-growing porcelain collection. It is a digital space to buy and rent one-of-a-kind antique homeware, hand sourced by Aki from markets and shops across the picturesque French countryside. In addition to antique crystal serving platters, 19
th
century floral plates and gold teaspoons galore, the fun-loving entrepreneur also sells her own line of sustainable linens. It's a business model that is by its very nature sustainable, giving new life to old objects.
Aki is now based out of Paris, where she lives with her family, but she has lived around the world, including Texas and New York — where she was an editor for Women's Wear Daily. Earlier this month, she mixed-and-matched pieces from our Tory Burch home collection with Madame de la Maison's linens, and talked about everything from being a business owner in 2020 and how to set a welcoming table for family. A tablescape that blends her country-meets-city aesthetic.
Madame de la Maison is…
A Paris-based online boutique and rental company for antique-loving entertainers who like to keep things unique, stylish and sustainable. We want to help people gather beautifully and experience joy in their everyday life with tabletop items scoured from the French flea markets.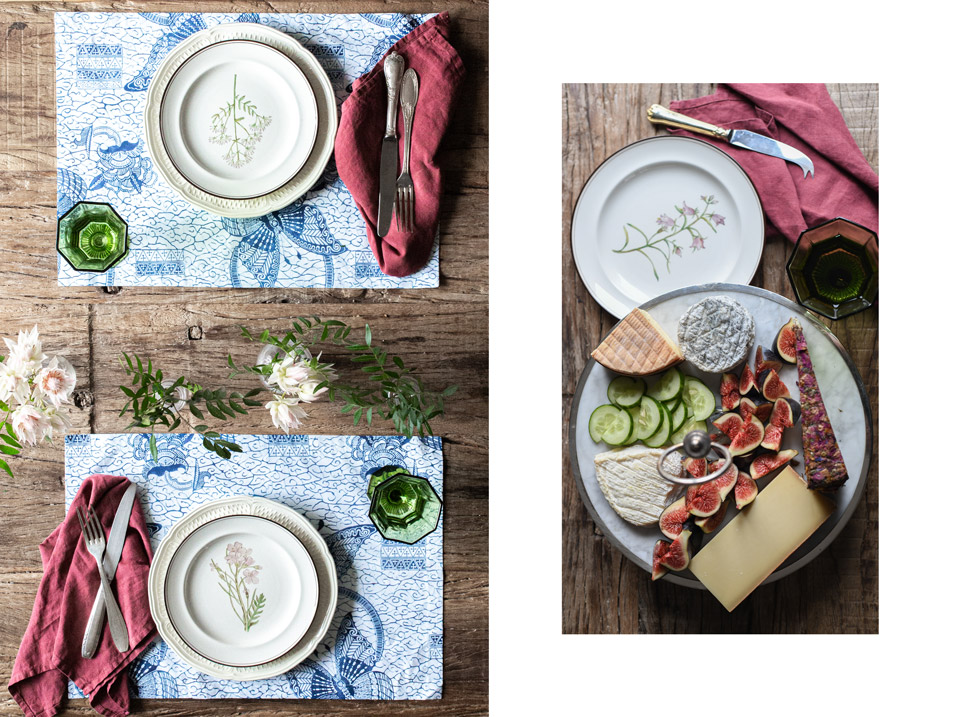 I was inspired to launch it when…
I had spent a few years in Paris as an expat feeling a bit disconnected, and I realized that what has always grounded me and brought me happiness is connection and community.
The most rewarding part of being a business owner…
Is creating something that encourages others to find moments of joie de vivre in their everyday life.
And the most challenging…
Constantly being fueled and inspired by what I see in the market yet struggling to get funding and support as an African American woman living in Paris.
The thing I am most proud of…
Starting a business in France! And in a language I still speak poorly!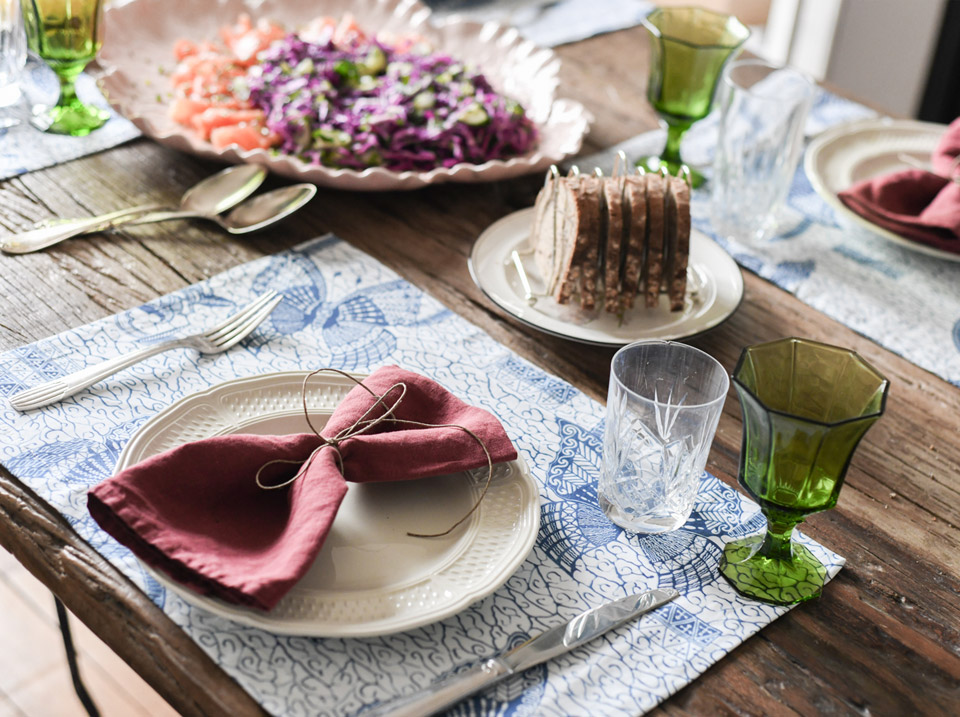 The best advice I ever received…
'Perfection is the enemy of progress' and 'start before you're ready.'
The last few months have taught me…
That I appreciate and thrive living a slower life at this stage in my life. When France was sent into a very strict two-month lockdown, my family quarantined in the Basque Country. We ate lunch and dinner at the table — moments when we all came together and talked, complained, maybe argued, but we were together. After le confinement, we decided to stay isolated and headed to Provence for six weeks and continued our slow life of cooking and coming together at the table. I spent a lot of time being still and creating. I felt like, instead of a dine and dash, I got to slow down and spend time with the people that were in front of me. I loved all of this. It inspired me and made me realize I have done all the running around I needed to do in this life. Now I want to build my business and slow down a bit.
My top tips for entertaining…
I live by Dr. Maya Angelou's quote that 'At the end of the day people won't remember what you said or did, they will remember how you made them feel.' With that in mind, the point of entertaining is to make people feel comfortable and bring them joy. You want to create memories. Set a beautiful table, order take out, cater if you need to, or cook something that won't stress you out or take a long time. Then "entertain" your guests by actually spending time with them creating memories and enjoying yourself.
And my top tips for table setting…
Set the table in the morning or the night before so it's one less thing to think about before your guests arrive. And always use the good china!! Even if you're setting a casual lunch or dinner.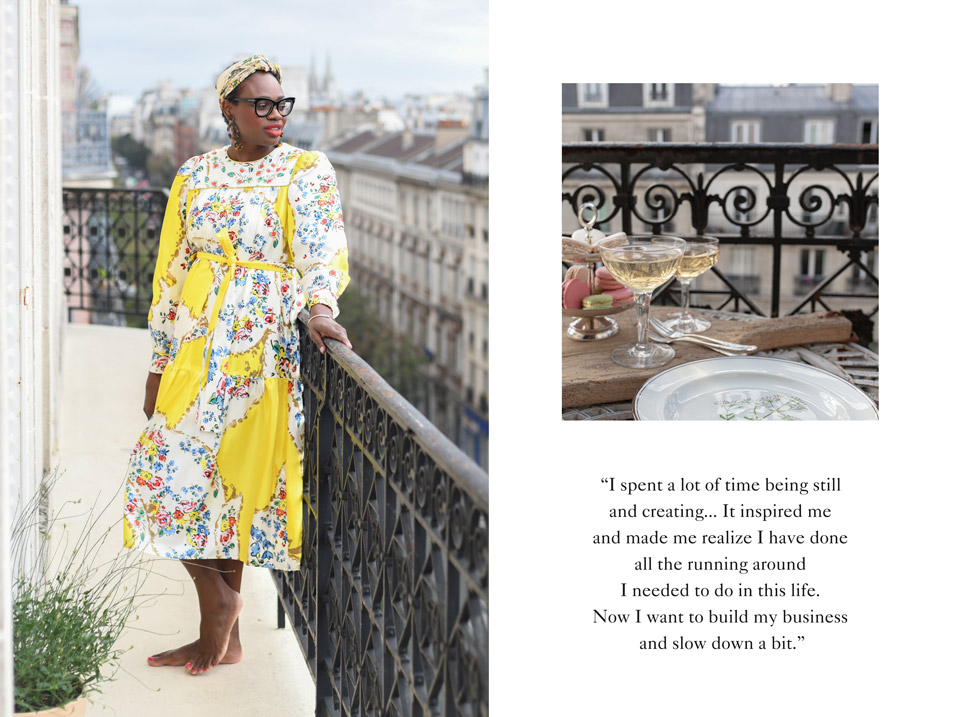 A great hostess gift…
Products from a regional shop like Portuguese salts, Swiss chocolate, French truffle mayonnaise… Something that won't stress her out because she feels she must find a place to put it.
I embrace ambition by…
Constantly educating myself. I read, take classes online, go to seminars, watch Instagram lives… Whatever I can consume that is going to help me become a better and smarter businesswoman, leader and human. I can only be better if I know better.
And the person who inspires me to embrace ambition…
Well, I can say that owning a Bastide in Provence inspires me to embrace my ambitions — ha! But in all seriousness, what pushes me forward, encourages me to grow and gives me the courage to face challenges is my mother. She had a really strong personality and, when I have a dip in confidence, I just imagine how she unapologetically sauntered around Texas in full Nigerian dress or 1980s Dallas-inspired looks — whatever she felt that day. She always gathered people at her table for love and laughs. The immense pride that I feel in coming from a strong Nigerian woman who immigrated to another country and persevered pushes me through the tough days.
I am also lucky enough to be surrounded by a wonderful and supportive group of women that are my hype girls. Everyone needs hype girls!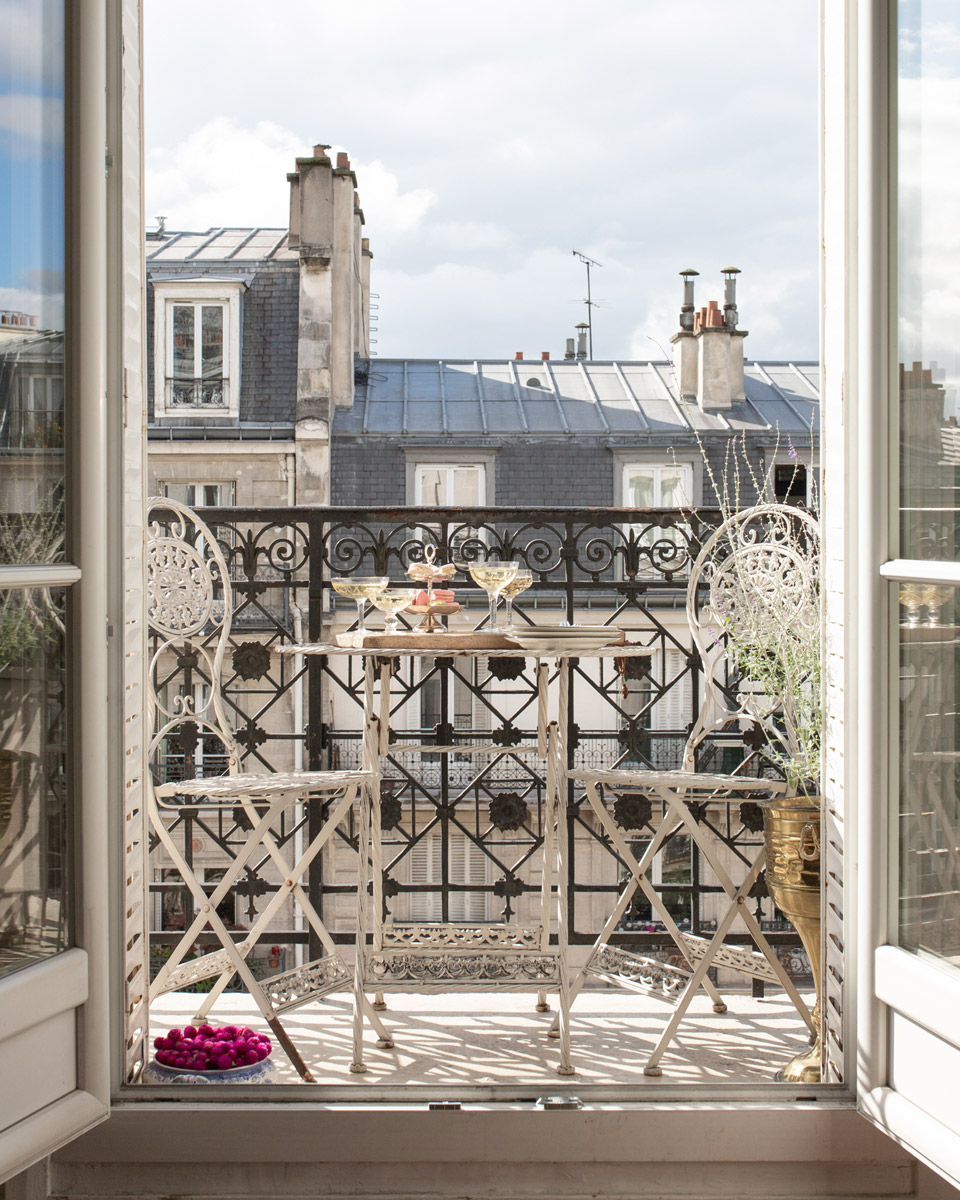 More to explore in
Entertaining