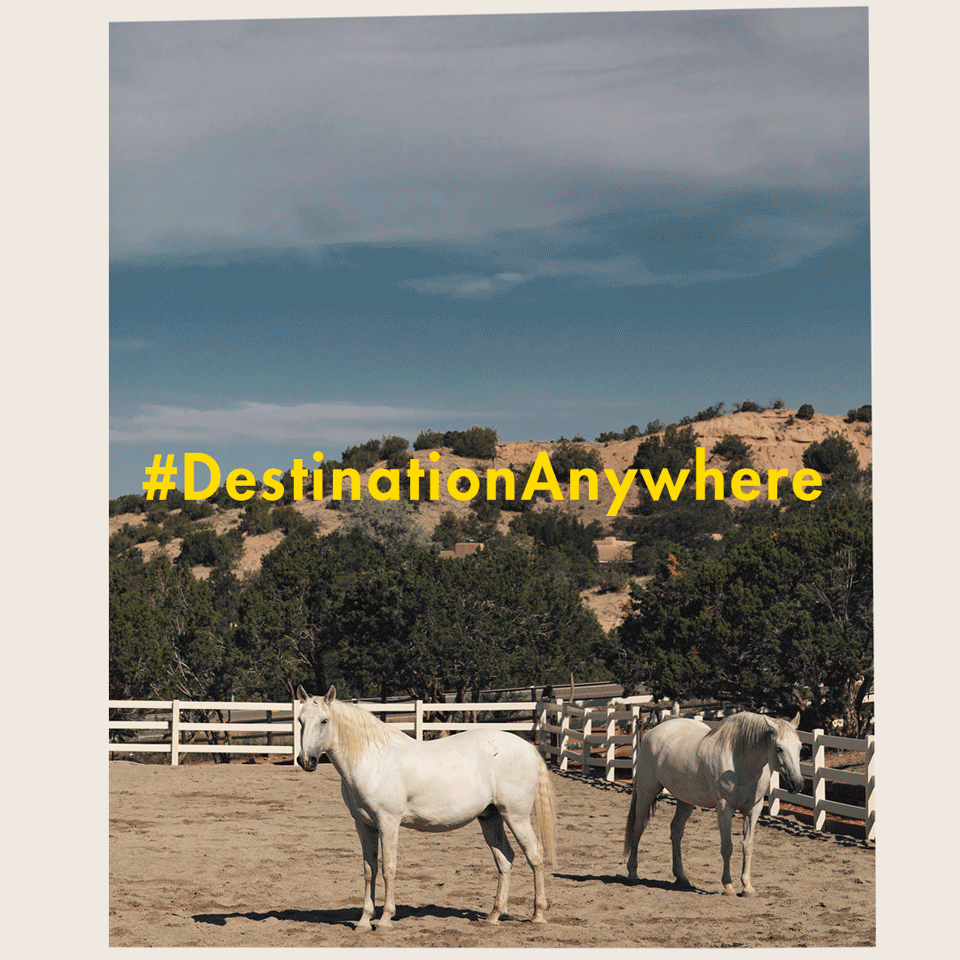 A city made up of Spanish-style architecture at the foot of Sangre de Cristo mountains is a destination unto itself. Add an inimitable art, bar and restaurant scene to the mix et voila! You've got yourself a culture hub. Here, a few of our favorite spots for snacking and sightseeing in Santa Fe.
To Eat
Vinaigrette — If you're looking for a sandwich, soup or salad in Santa Fe, Vinaigrette has its very finest. Nearly everything that comes out of the kitchen was grown on the founders 10-acre farm just outside the city.
Tune Up — Best for long and lazy brunches, Tune Up serves classic New Mexican-style food. Pro-tip: Extra chile sauce!
Cafe Pasqual's — You'll be lucky if you miss the line at this Santa Fe hot spot. Once you land a table, we — along with just about everyone else — highly recommend the quinoa burger.
Geronimo — Wining and dining, Geronimo is Santa Fe's best date night establishment. Its rustic Southwestern charm is the perfect setting for a romantic evening.
To Drink
The Dragon Room — The eclectic bar at Pink Adobe is complete with kooky art and colorful walls and tables.
Santa Fe Spirits — If you consider yourself somewhat of a spirit connoisseur, then this Santa Fe distillery is sure to hit the spot.
Staab House — Old-time glamour mixed with cozy sophistication. Let the mixologists work their magic at this homey bar.
To Shop
Shiprock — A curated collection of jewelry, pottery, furniture and art made by Native American artisans.
Santa Fe Vintage — By appointment only, this incredible vintage showroom is a looking glass at life in the American West.
Doodlet's — This quirky little toy shop has been around since 1955, passed down through the generations.
To See
Georgia O'Keeffe Museum — Home to over 3,000 works, the O'Keeffe museum showcases the artist's paintings, creative process and inspiration.
Museum of International Folk Art — A unique collection of traditional folk arts from around the world.
Ghost Ranch — Tory's visit to Ghost Ranch (about an hour north of Santa Fe) last July was the starting point for our Pre-Fall 19 collection. She was inspired by the life of Georgia O'Keeffe, who summered on the property.
Canyon Road Galleries — The Canyon Road Arts District is comprised of more than 75 galleries, designers and artists. Amble through the area to experience the diverse range of art, from contemporary and abstract to modern and traditional.
To Stay
La Posada — One of the city's oldest and — allegedly — most haunted hotels is also home to our favorite Staab House bar.
More to explore in
Travel