Event planner and entertaining guru Bronson van Wyck shares his pro tips to creating a joyous winter wonderland at home, from the importance of tree skirts to, yes, lacquered and sequined lobsters. Keeping reading to get his guide — and that curious backstory.
My Christmas traditions…
1. Well, it is only natural that I typically throw a holiday party. Whether it is my closest group of friends around the dinner table or I pack the apartment all night long, I love to host my friends and family this time of year.
2. Since tree trimming is not a quick project at my house, I typically pour a stiff drink, or two, before we dive into the boxes upon boxes of ornaments and heirlooms.
3. The tree is obviously the pièce de résistance; however, I think it is important to complement it with additional greenery around the home. I tend to lean towards cedar, juniper and eucalyptus to make the house smell amazing, and for flowers, I love to use what is in season, creating mini potted groves or clusters of red amaryllis all along the window sills.
My tree-trimming tips…
1. Use three times as many lights as you think you need and wrap each branch from the trunk out. You want the tree to glow from within. And always put the lights on dimmers — just because you are using triple the amount of lights doesn't mean you need your tree to be three times as bright! You can buy these at any local hardware store, or for the best assortment of colors and sizes go to Christmas Lights Etc.
2. A tree skirt makes all the difference. Create a personalized one for your family by sewing in the names and birthdays of your greatest gifts, your kids, or use something unique like cow hides, vintage Killian rugs or assorted woven Navajo prints.
3. Pick a theme and run with it. This year we decorated Town & Country's tree with hundreds of swans. Another year, I was inspired by Dalí and the Surrealists and did an entire tree of lacquered and sequined lobsters — talk about a holiday glow!
4. Forgo the traditional star or angel and hunt for a different, whimsical tree topper. Anything could work — try a weathervane, peacock feathers or even a tree house.
My other holiday decor and entertaining tips…
1. Put a twist on traditional holiday foliage and decor. Instead of simply hanging a magnolia garland, have the kids join in and spray paint the garland gold for a lacquered finish that will glow twice as bright, or gild some antlers that either go on the tree or act as an accent for your bar.
2. Make sure to hang mistletoe in at least a few places. Who doesn't want an extra kiss or two during the holiday season!?
3. Use your pieces in unexpected ways. Need a tablecloth? Pull out your favorite tartan blankets and throw them across the table, use bells as place-card holders and taxidermy as part of your centerpiece.
4. You always want to be prepared for an impromptu get-together. I love to cook and having homemade salty snacks on hand allows you to be spontaneous with an invitation to friends. I prefer spicy potato chips, popcorn and spiced nuts. All go well with a stocked bar!
This year for Christmas, I'll be…
Wouldn't you like to know…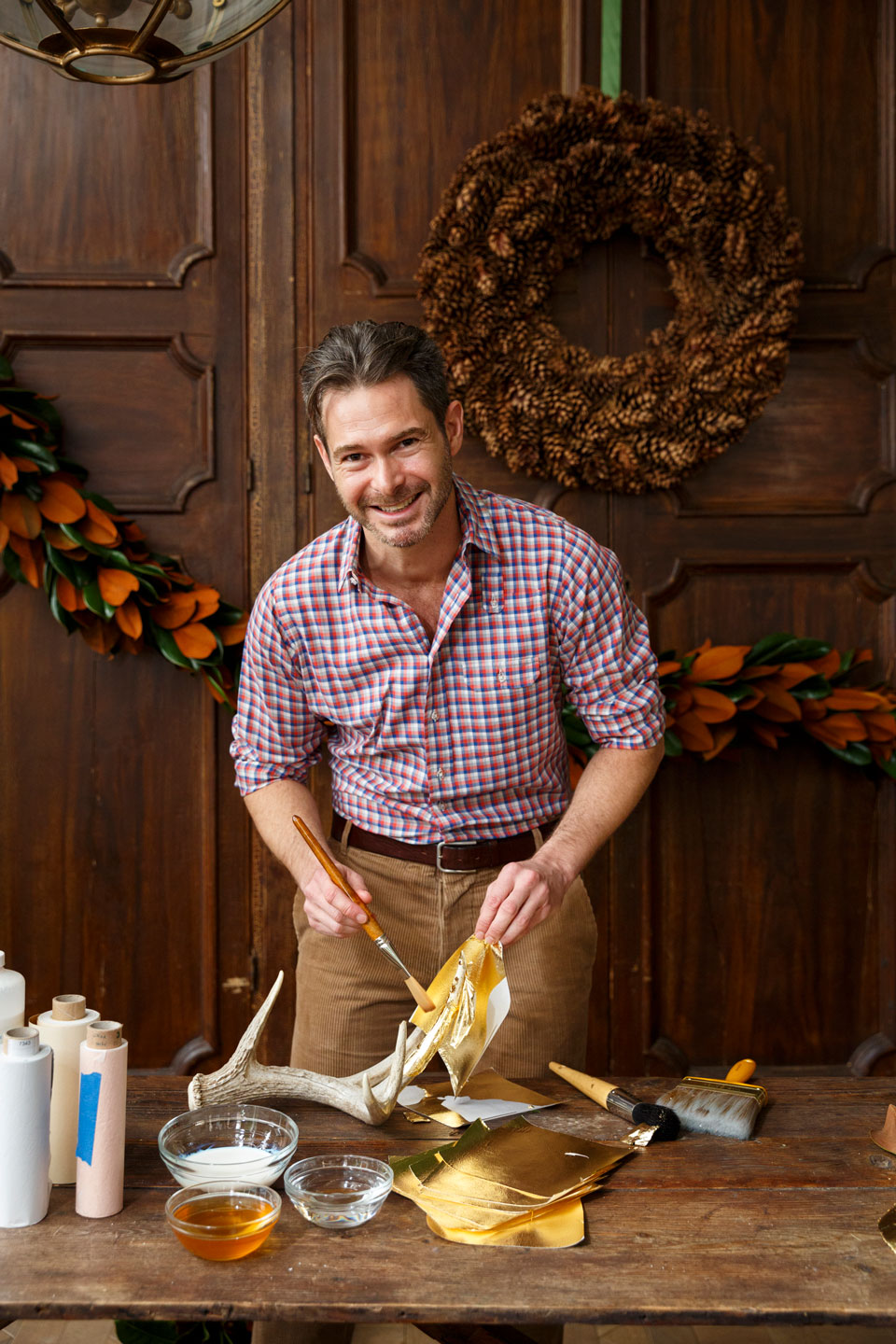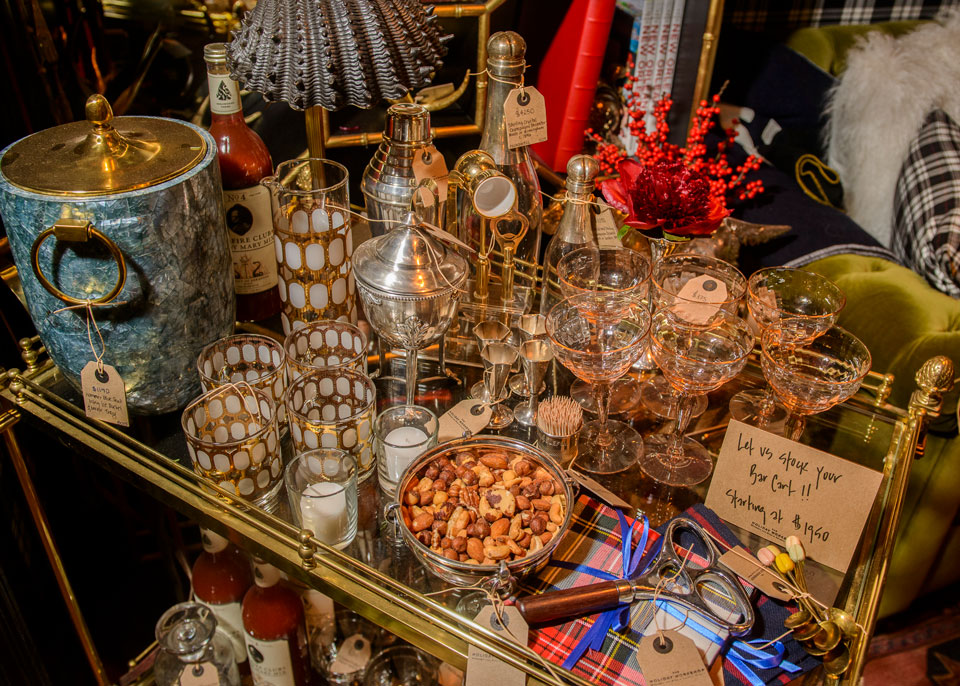 More to explore in
Entertaining