Italy isn't lacking for great seaside vacation spots — the Amalfi Coast, Portofino, Costa Smeralda — but here's one getaway gem you might not know: Punta Ala. For a true guide to enjoying that under-the-radar resort town like a local, we turned to Turquese designer Cathryn Minoli, whose family has been visiting since the Sixties.
Punta Ala is…
My inspiration for Turquese Elegant Water Wear™. It is the place that instilled in me the value of Italian family traditions and the lifestyle that taught me the simplicity that makes seaside living in Italy unique. Even after 30 years of spending summers there — when we drive through the canopy of Mediterranean pines on the two lane road into Punta Ala, arrive at the sharp curve that brings us parallel to the sea, when we start to see small glimpses of turquoise water in between the scruffy beach trees, and the smell of the sea hits us — there is a collective deep sigh.
What drew me here…
My husband's family has been going to Punta Ala since the early Sixties when a handful of families with lots of kids started building beautiful homes on this sparsely populated peninsula and spending summers there. At the time, there were more wild boars and horses than people. When the family divided up their home, we were given one of the five apartments. It's been our summer tradition ever since.
And what brings me back again and again…
The fact that it's basically unchanged in 60 years. The water is the cleanest in all of the Mediterranean and there is a dirt road I ride my bike to the beach on. There are traditions that are sacrosanct, like leaving the beach for lunch at home with friends and family; riding my Vespa to watch my kids at their riding lessons; sitting down to yet another fabulous BBQ dinner in our garden with friends we only see in Punta Ala, or having a 1968 Fiat 500 to drive to the local farmer and being able to buy just-picked produce and fruit — the best I've ever eaten. I have tried to capture and convey in all my Turquese designs this sense of well-being and relaxation — Italian seaside living at its best!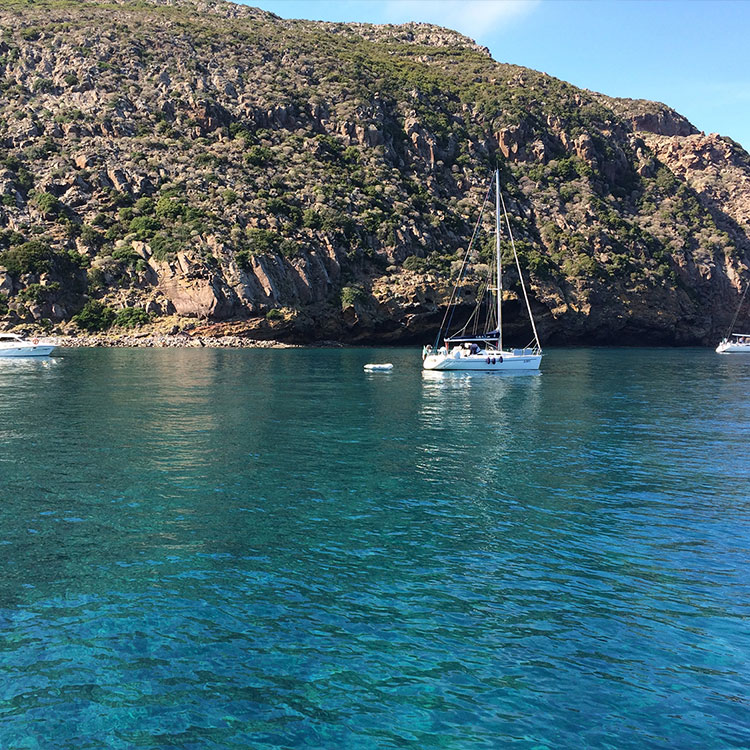 The best times to visit are…
It's still a sleepy off-the-beaten-track place mostly frequented by Italians, so you don't want to be there in late July or August when they descend. Instead I'd choose June for the long hot days and cool nights that bring out the brilliant colors in nature and star-filled skies. September is beautiful and changeable — one day, full summer; next, autumn — but prices are better for everything. One added bonus: after September 15th, the beach clubs take away half of the umbrellas making you feel like the beach is yours.
Packing essentials…
Bathing suits and summer dresses — short and long!! Italians always dress well for any event, so mixing chic resort wear with a good dose of jewelry and accessories is how I choose what to bring every summer. I always bring a wrap or sweater for the evening cool breezes. Men, pack your Turquese bathing suits and linen shirts and you'll fit right in!
During the day I recommend…
Renting a boat! Get off the beach away from people and sail the rugged undeveloped coastline. There are places to take a swim with turquoise water that is so clear the bottom seems like you could touch it ,yet it's actually meters deep. My favorite thing is to bring the kids and their friends and watch them spend hours laughing and jumping off the side of the boat. We usually will take the dingy in for lunch in a port. My recommendation is the restaurant La Garitta on the island of Capraia near the island of Elba (not to be confused with Capri) — there you'll find a selection of fish caught by the owner that morning.
And at night…
Depending on your age, some choices are a sunset aperitivo on the deck at the La Vela Beach Club, outdoor movie night at the polo field (admittedly, usually in Italian), family mini golf and the best gelato at either Pinguino at the Gualdo or Bamboo at the Port.
The best view can be found at…
Belvedere, which literally translates to "beautiful to see". The first thing you notice is the spectacular Lo Sparviero, an unusual rock formation that looks like the fin of a shark rising out of the water and the namesake for the first design I made for Turquese. On a clear day from there you can see all the way to Elba, with Corsica's hills behind, over 30 miles away.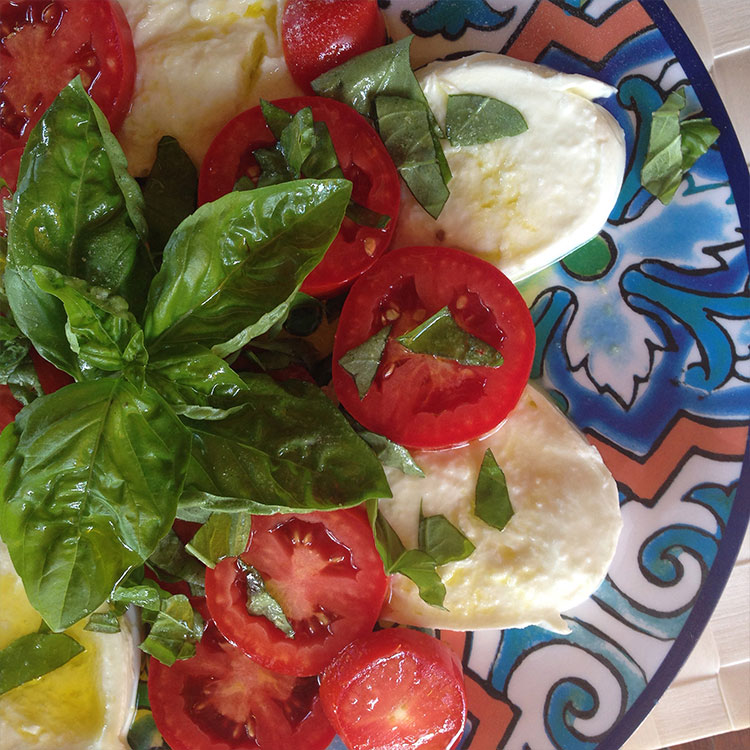 The local eats and best place to find them…
Tuscan food is always fresh and made with locally grown produce and fish caught that day. Try dinner at either No Name Restaurant at the Port or The Sporting Beach Club (you may be lucky and find a jazz trio too). Both are charming and offer exceptional meals. My personal favorites: spaghetti alle vongole, small clams with wine and garlic over spaghetti, or, pesce al sale, whole fish covered in salt, baked and served with lemon and oil, a local tradition that never disappoints.
And the cocktail to drink if you want to be mistaken for a local…
The Aperol Spritz at La Vela, a mixture of Aperol, Prosecco, a splash of soda water and a slice of orange… served with the quintessential drink snack offering of mixed olives and patatine — the Italian version of potato chips that never tasted so good!
If you do nothing else, you must…
Take a beach walk early in the morning. It's restorative to say the least. Finish the morning reading the paper and having an authentic Italian breakfast experience with an excellent espresso (or cappuccino) and delicious homemade Italian pastry at La Siciliana bakery at the Gualdo where Silvana and Francesco (mother and son) are exceptional hosts. The family has been in Tuscany so long, they use half the sugar compared to traditional Sicilian pastry!
More to explore in
Travel