She's a consummate hostess — just ask anyone who's attended her spirited get-togethers — as well as the founder of the popular Les Bonbons earrings, an accessories fave for the stylish set, from Vogue editors to actress Lupita Nyong'o… Tory Daily catches up with the ever-chic Rebecca de Ravenel, who shares her pro tips to throwing the perfect summer party — from tabletop decor to cocktails and ice breakers.

My entertaining style is…
The gist of any party I host is that it should be easy, pretty, a little thought out, with a touch of whimsy. There is nothing better than a beautiful table and I think guests feel special when they sit down to a pretty table… a little effort goes a long way.
My top table-setting tips for a summer gathering…
Lots of candles for an evening setting — good lighting is so important and everyone looks better in dim lighting.
And when it comes to centerpieces and/or flowers…
Fresh low flowers, always! I like to mix high and low pieces. I usually include a couple of objects that I've been given or have collected over the years and wicker baskets full of fruit.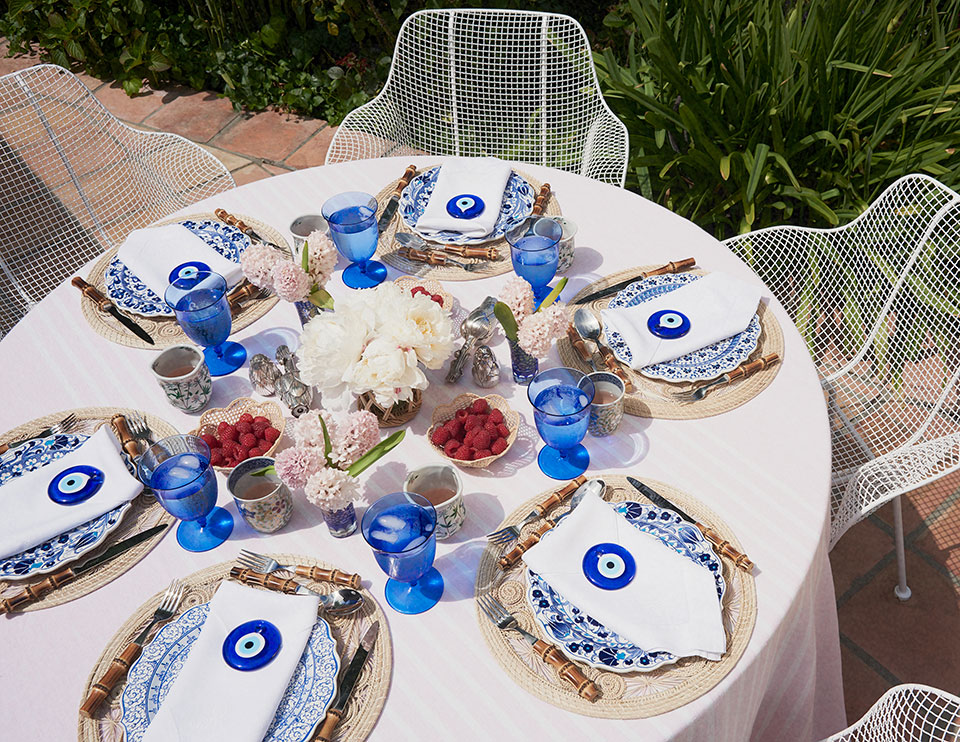 My menu of choice for a summer party…
Fresh pasta and salads, simple and delicious.
And cocktail of choice…
A splash of Rum with a little fresh mint, reminds me of home (the islands).
I get guests comfortable by…
Having a thoughtful seating plan — you never know whom you might meet. I also very much believe in "the more the merrier": My dinners generally start with 6 people and will typically grow up to 20.
No de Ravenel party is complete without…
An inviting and full (outdoor) bar with tons of my colorful, treasured drinking glasses.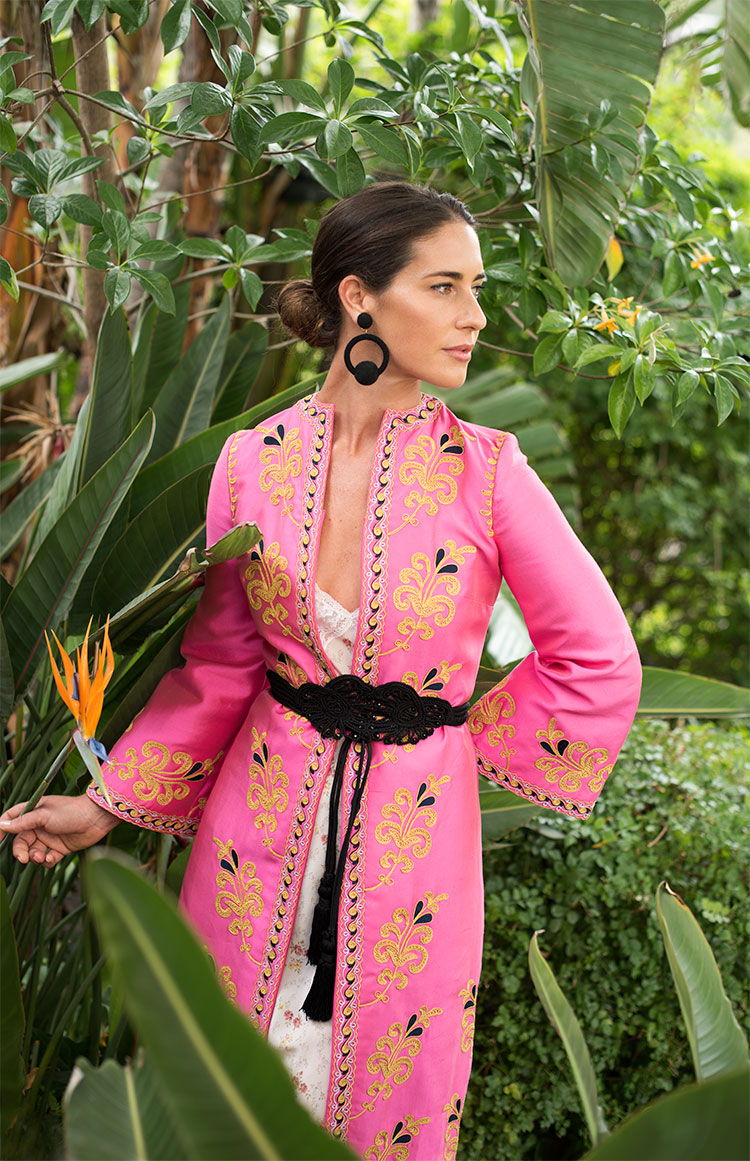 My signature party look…
I am always in a dress, something easy, flowy and usually quite colorful. Makes it easy to dance and run around in.
Most memorable party I ever threw…
I used to throw big parties in the Bahamas over the summer. It was always a mix of old and young and all walks of life. Everyone came together for the (reggae) music. A good party really depends on the company; the people make the party.
And the most memorable party I ever attended…
Valentino's 50th anniversary in Rome was, without doubt, one of the most incredible parties I have ever been to. I will never forget the sight of the beautiful opera singers dangling from the sky in red gowns in front of the light Colosseum. It was a combination of magic and fashion at its absolute best.
More to explore in
Entertaining