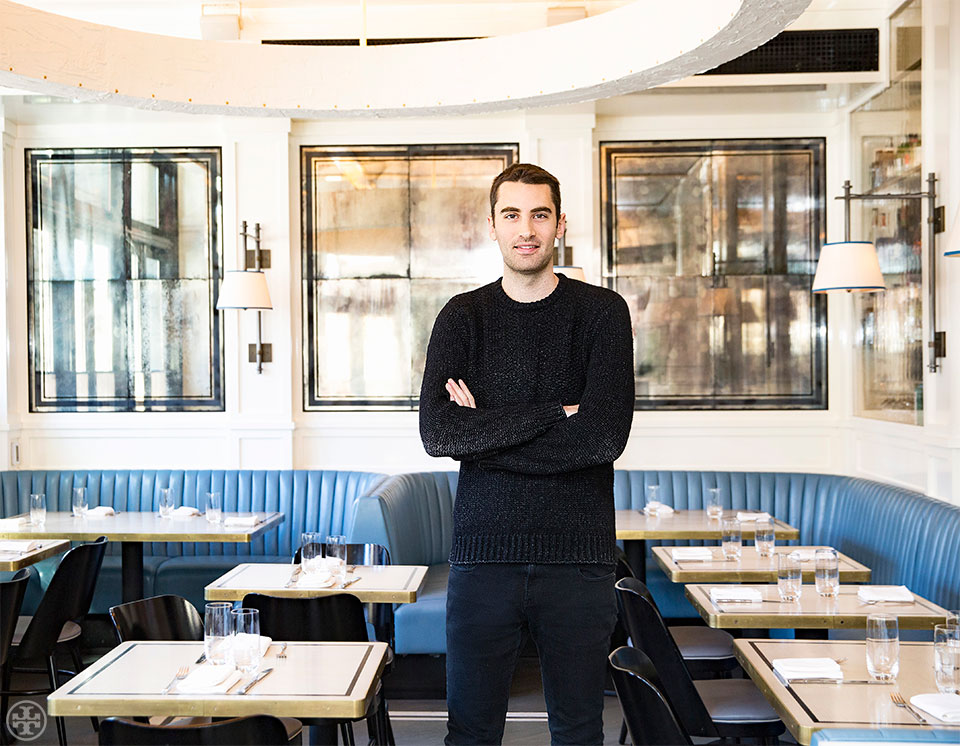 New York Fashion Week impacts more than just the editors and retailers rushing from show to show. Here, Kyle Hotchkiss Carone, a partner at New York's Cafe Clover restaurant, tells us how his fashion week goes down — plus he gives us a few tips on where to go once the sun sets.
New York during Fashion Week is…
Fun, actually. There is a lot of energy in the city, which is good for my business. I'm not an editor or a buyer or a publicist, so I don't have to be at 12 shows a day. Those people are allowed to complain. Anyone else who complains is just annoying.
And Cafe Clover during NYFW is…
A wonderfully casual place to go for a break from the madness. If you work in fashion, yes, you'll probably run into some people you know, so you may not want to go there to hide — but there's a sort of camaraderie to it. The room feels alive and fun but also a place you can grab a quick lunch or get some good-for-you food before you do bad-for-you things at a party.
My favorite cocktail on the menu…
The Maple Leaf Cleanse is basically a spiked version of The Master Cleanse. Lemon, maple syrup, cayenne… It burns on the way down but more in a ginger-shot kind of way than a vodka-martini kind of way. It's good to self-deceive.
And no trip to Cafe Clover is complete without trying…
Our seed crackers that come in lieu of bread at the start of the meal. Also, our Bamford soap smells very nice so make sure to wash your hands before you eat.
My other favorite dinner spots to visit during NYFW…
They're kind of obvious. But I always RSVP yes to a Fashion Week dinner at Indochine or Mr. Chow.
And for late, late night drinks…
The Top of The Standard is a standby.
And when I want to get my dance on…
I don't really dance. So anywhere that has ample seating.
Favorite Fashion Week memory…
Seeing my friend Prabal Gurung stage his first runway show in February 2010.
My wildest night ever during Fashion Week…
It involved a Public School x Prabal Gurung party at Diamond Horseshoe a few seasons ago. I had just opened Cafe Clover and hadn't been sleeping so much, which is never a good thing. I made some miscalculations that night and promptly placed myself on a Cafe Clover cleanse for a few weeks.
More to explore in
Entertaining