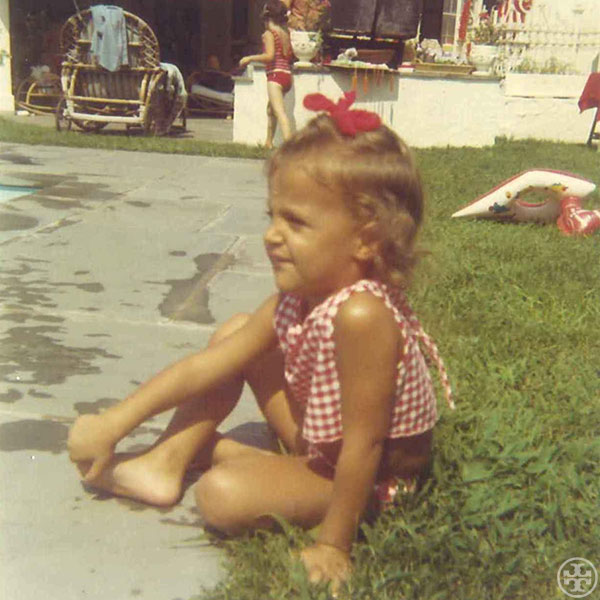 According to Susie Cox in her book Susie's Sun Signs, Gemini are great multitaskers and "one of the best entrepreneurs of the entire zodiac." It's important that they follow their own rhythm. They love travel, and the process of creating. "Boredom isn't in your vocabulary and never will be," she writes. "In fact, you don't even understand the concept of boredom when there are so many wonderful things to investigate in this wide, wide world." Cox also adds that every Gemini has a book in him or her. "Write that book that's been on your mind," she advises.
A multitasker and an entrepreneur? Who loves to travel and create? And what is that about writing or wanting to write a book? For this month's zodiac personality, we didn't have to look far. In fact, we went in-house. Meet our Gemini spotlight above: Tory, who celebrates her birthday on June 17.
To discover your horoscope from Cox, now that we're in the air sign of Gemini (May 21st – June 21st), keep reading.
Gemini
Happy birthday, clever Gemini! Mercury is going retrograde in your sign from May 18th to June 12th. Mars is also there now too, which will make it a super-charged birthday month for you. Reach out and connect with people you haven't talked to in a while.
Cancer
Don't be surprised if you're involved with a bit of family intensity from May 22nd through June 1st. People are trying to find their own identity and might be unavailable during this time. It's all about their personal growth and not you.
Leo
Wow, the moon, Venus and Jupiter are joining in Leo from June 19th to June 21st! Those are the days for you to either attend a lavish party or, better yet, give one yourself. Abundance, joy and love are in the air for you, magnificent Leo!
Virgo
You have some important decisions to make this month. Key dates to help you are May 25th through May 27th. Things will become more clear after that. You just need to be patient.
Libra
Your power dates this month are May 28th through May 30th. These are the best days to meet with people in positions of power. Your gift of persuasion is so strong that the only answer you'll get from them is — yes!
Scorpio
I know you thought you were done with Saturn in Scorpio… well, not yet. It's doing the last retrograde in Scorpio from June 15th through August 2nd. Whatever you didn't complete in the last two years will appear again, so you can finish it for good.
Sagittarius
The full moon will be in your sign of Sagittarius on June 2nd. If you're up for a road trip, May 29th through June 2nd would be the perfect time. Make sure you take time to look at the full moon and if you listen, it will talk to you.
Capricorn
Your sign of Capricorn doesn't accept change very easily, but on both the dates of June 5 and 18th, change will be all around you. Try to be flexible and go with the flow.
Aquarius
You like your independence, being an Aquarius. But you will be tempted on June 6th and 7th with social events that will rock your world. Absolutely accept the invitations and enjoy yourself!
Pisces
Creativity flows through your sign of Pisces very easily. June 9th will be your peak day of the month for your imagination to flourish. If you're working on an art or inspired project, mid-June is your time to move it forward.
Aries
There is a perfect triangle in the sky now with several planets that are all in fire signs. So it's a fire triangle that will stimulate your fiery Aries sun energy, especially around June 11th. Be bold and adventurous and try something you've never attempted before!
Taurus
This is the perfect month to look at your finances, Taurus. You have some decisions to make, just make sure you avoid signing contracts until Mercury retrograde ends on June 12th.
More to explore in
Culture