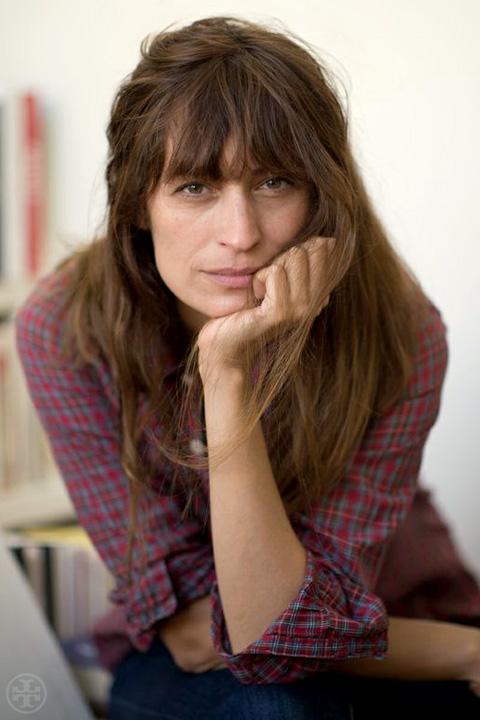 Nobody does cool quite like this French model-turned-record producer. Here, we get her thoughts on everything from holiday happenings to Paris hot spots.
My style is…
I'm really Parisian — I like to dress up, but I still have to be comfortable — and a bit rock-and-roll and a bit androgynous.
My personal styling trick…
When I wear a t-shirt with jeans, it's always kind of half-tucked. It's somewhere between super-uptight and very cool. And it hides what you want to hide — you don't want to show that you had too many cookies.
Film that shows French style the best…
The Nouvelle Vague movies from the Sixties.
The quintessential item in every Parisian wardrobe…
Wow, I don't know. Although I have a trench coat, I always feel too French when I wear it — I feel like a cliché. So I guess a cashmere scarf that's too big around the neck.
My holiday look…
I make an effort — at least with the family. It makes them sad, me being in fashion, not brushing my hair and being in jeans every day of my life. So I wear heels and these high-waisted Chanel pants, very long and very straight, that I can wear with any top and look chic.
My holiday tradition…
Gaining two kilos every year.
My winter getaway…
We go on a holiday, usually in Asia, because it's sunny and the water is warm. I end up losing my two kilos. This year, we're going to an island in Thailand.
Best scene in Paris…
The triangle of Pigalle in the 9th arrondissement, where these bars all face each other. You have Le Lautrec, Le Sans Souci…. That's where everyone, like artists and dancers, always end up to have a drink. People are on the streets because the bars are so full, there's great music and a good-looking crowd — not snob but cool.
Memorable modeling moment…
This is an embarrassing one. It was in my early modeling days. The New York Times asked me if I could rollerblade and I wanted the job so bad, I said yes. It was a lesson to never lie again. I got the job but ended up scratching the most amazing couture dresses. They had to stop me in the middle of Sixth Avenue because I couldn't stop myself. It wasn't that I wasn't good at rollerblading; I had never done it at all.
The soundtrack of my life…
Miles Davis' Ascenseur Pour L'Echafaud. Since you ask me for my lifetime, then I need to go basic and pure. Miles Davis is someone I always come back to.
I became a music producer because…
When I was modeling in New York, a lot of my friends were musicians. I was making good money as a model while they were having a hard time producing their art, so I started helping them — renting a van for tours, buying lamps, etc. Then I thought, I should make the music happen. So I came back to France and found this guy Yarol Poupaud, who had the same taste in music as me. We signed bands, made a music label, then we fell in love and had a son.
Favorite musician…
I follow anything that Jack White does — he is kind of my god.
New band I'm excited about…
Black Minou, which is a mix of everything I like — from hard rock to old soul and funk. The music makes me really happy. You just shake your booty throughout the whole concert when you see them.
Best advice I've received…
Live your life. Do your thing and whatever happens, happens. Say yes to things and put yourself in danger more. It's quite nice to let go a bit.
More to explore in
Culture