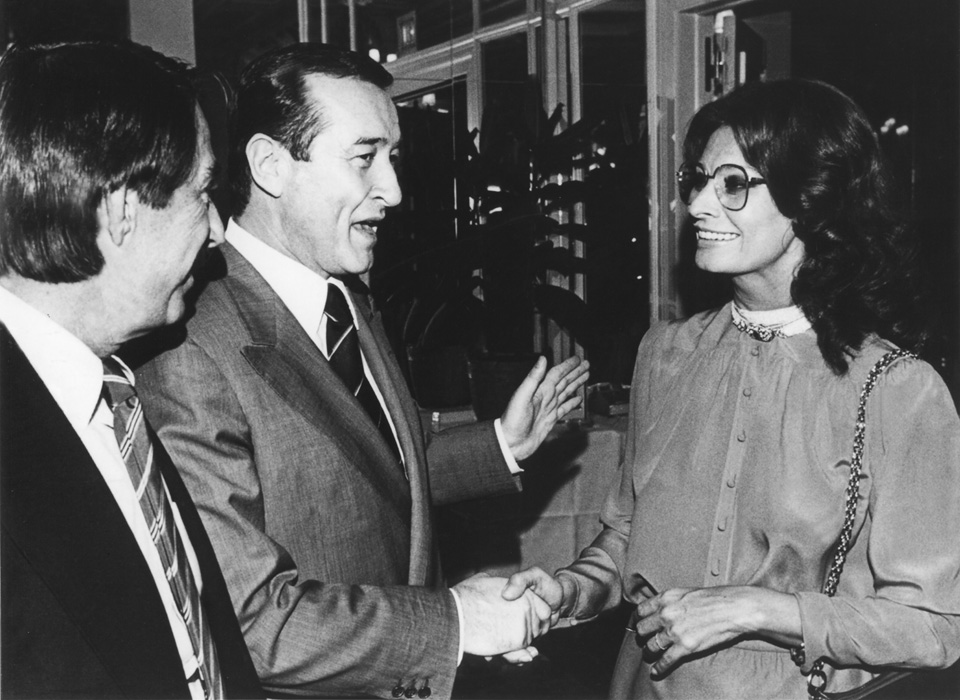 The legendary founder of Le Cirque just opened Sirio, a new restaurant at The Pierre inspired by his youth in Tuscany. We spoke to him about the place and much, much more. Here, Mr. Maccioni on…
Homecomings
One of my first jobs when I came to this country was at The Pierre. We opened downstairs at La Forêt — we had a disco and a personal band with Peter Duchin. It was very elegant. The opening dance was done by the Duke and Duchess of Windsor, which was very beautiful.
Why Sirio, Why Now
In life, you have to do something. Unless you were born very rich and I was not born rich. My family, they were farmers. My grandmother — she was the best cook ever; I would make her the president of the world — would use our land for special salads, wild asparagus, everything. When you are young, you are more stupid and I didn't like that type of rural Tuscan food. Now, I do everything to have it.
Tuscan Food
It's pure and simple. In Tuscany, we use salt and pepper, oil and vinegar — that's all. Oregano is already foreign. The French have really great food, but sometimes they overdo it and put a little too much on the plate. Italians, we are more straightforward.
The One Dish You Have to Try at Sirio
Bollito misto. It has different meats — beef, veal and chicken. It's great.
Holiday Feasting
I don't like those big birds; they look so vulgar. My wife knows I don't want a big turkey; I want a pigeon. So we do that for Thanksgiving. For Christmas, we do pheasant and then Easter, baby lamb.
Casa Maccioni
When I want to eat well, I go home to my wife [Egidiana]. She was one of the best singers in Italy — she had a show in Carnegie Hall — and then became the best cook. When I ask the food critics, why don't you come [to the restaurant]? They ask to come to my home and have my wife's cooking. Sometimes, I don't tell the chefs.
House Guests
Robert De Niro stays at my house in Italy when he wants to go without anybody knowing. Woody Allen came twice to my house to cook in the kitchen with my wife. He's a very talented man; I don't care what people say. He's too intelligent for the average person.
Ol' Blue Eyes
Every time Sinatra came to Le Cirque, he would give me a piece of paper that said "yes" or "no." The day after I got a "no," I called him at the Waldorf Astoria and asked him what the "no" meant. He told me the veal was no good. I realized that even very important men, sometimes they need to talk to somebody who listens. He used to call me and keep me on the phone for an hour, talking about the food, about coming back….
Women
At Le Cirque, we had the most beautiful women in the world. It was a show every day. I would not like to live in a world without women. But you have to be careful; women, especially American women, can be very dangerous if they don't get what they want. For me, it was kind of easy — but also because I knew how to keep my place, to look and not touch.
Political Women
I have been friendly with all the presidents, starting with Kennedy. Jacqueline, she had my personal phone number. Everybody wanted her at their party. She used to call me in the morning, "Sirio, is it really important? Do you want me to come?" And most of the time, I would say no. When I said yes, she would come. We started to write a book together, but two or three months in, she died.
Sexy Women
Everybody wanted to go with Bianca Jagger. She used to look at me and say, "You're not gay." Me: "No, I'm not gay." Bianca: "So why don't you try to go to bed with me?"
Work Ethic
I hate to work, hate it. But once you have to work, it takes the same amount of time to work well as it does to work in a bad way. Actually, it's much faster if you work well.
Advice to Would-Be Restaurateurs
Go to a different business. That's the truth.
More to explore in
Entertaining