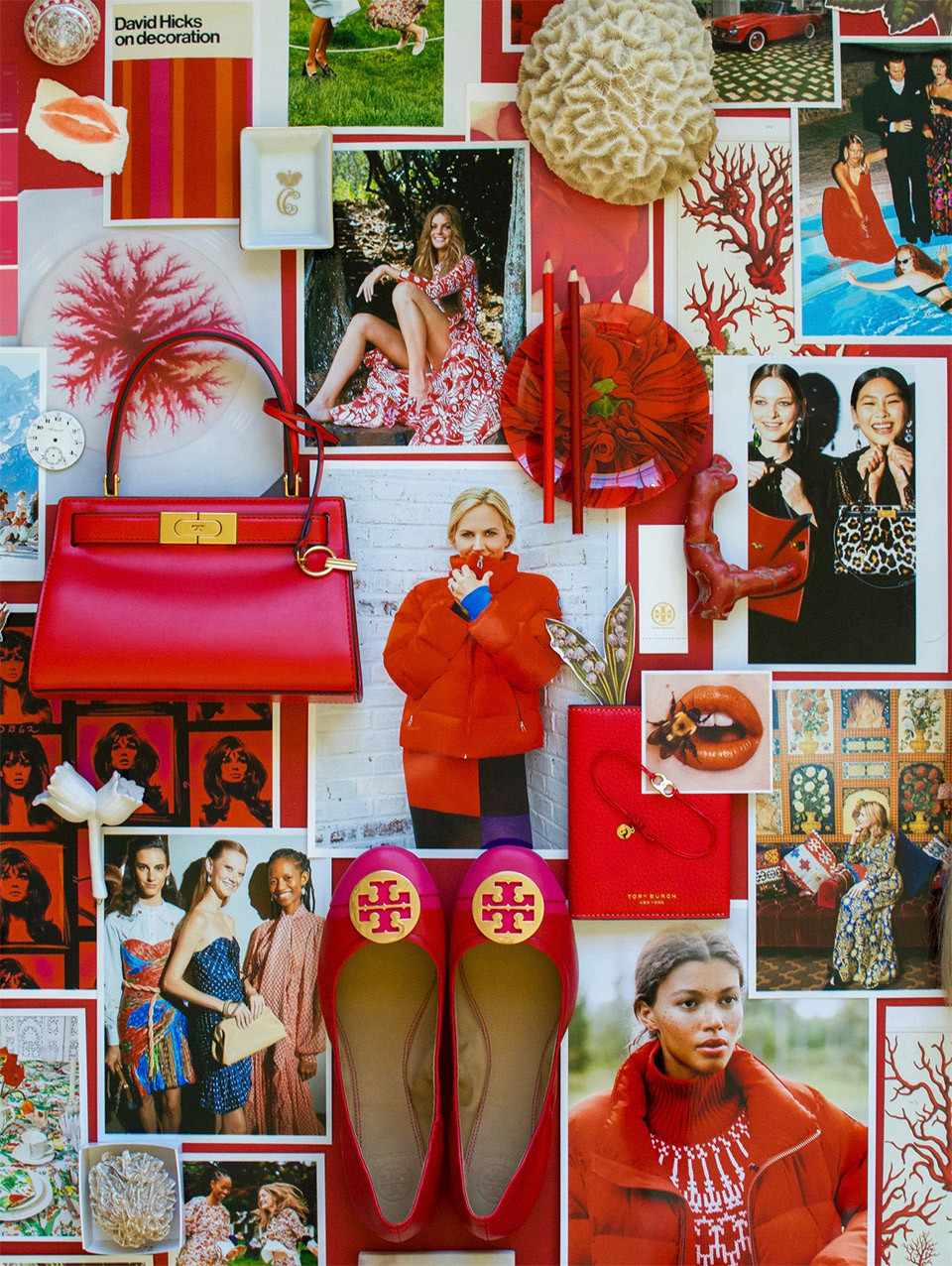 Our love for our Lee Radziwill Petite bag has reached new proportions, thanks to artist Robin Verrier's latest work featuring it. We tapped the Charlottesville-based prop stylist and photographer to create a custom collage for the holiday season—and got to know a little bit more about her along the way!
I knew I had to be an artist when…
When I was young, I'd spend my days with neighborhood kids playing outdoors, collecting flowers, and making forts. Sometimes I'd bring little pieces of my day—twigs, bark, butterfly wings—back home and make a tiny still life out of them in my room. It was more like a pile than a still life…I'm sure my mother loved it!
I would describe my work as…
Unique, colorful, elevated, and moody.
And my artistic influences are…
I look to the past for the majority of my inspiration. I was an art history minor in college and have always been utterly obsessed with art and architecture. I love looking at how ancient civilizations made use of their surroundings. Even more than that, though, my biggest inspiration is mother nature. It's astounding how much beauty is out there in the world.
I find inspiration most when…
I take hikes in the gorgeous Blue Ridge Mountains with my husband Jack and our black lab Molly. Every season has its own mood and flavor. Peak fall is another level of beauty…. People travel here to Charlottesville, Afton Mountain, The Valley, and the surrounding areas to see the leaves change. It's truly breathtaking.
For this project I was inspired by…
Tory, actually. She has such a unique style that is very much her own. I love seeing what inspires others and it was cool to go through her pin boards and see her influences first hand.
During the holidays, you'll find me…
Skiing with my husband—we're heading to Switzerland in March and hitting the slopes!—and at my family's farm in Maryland. This farm has been in my family for over 200 years and it's such a treasure. Most of it is just as it was growing up, so it's incredibly nostalgic for me…
My favorite gifts to give…
Each month, I create a mood board and at the end of the year I make a desk calendar out of them. It helps me stay inspired year round. I sell them on my website now, but I also give them to my family for the holidays. There's a little piece of me in each board so it's so special to visit my family and friends and see one sitting on their desks.
My mom also has this amazing tradition of collecting antique vessels year round and then, at the holidays, she fills them with white pebbles and puts paper whites and amaryllis bulbs in them. They're stunning when they bloom and it's a thoughtful gift to receive, so I've adopted this tradition too.
And my greatest goals for the New Year…
Honestly, honing in on the work life balance. I work a lot (especially running a growing business) so I want to make sure I make time for myself, my family, my husband, and my friends.
More to explore in
Culture