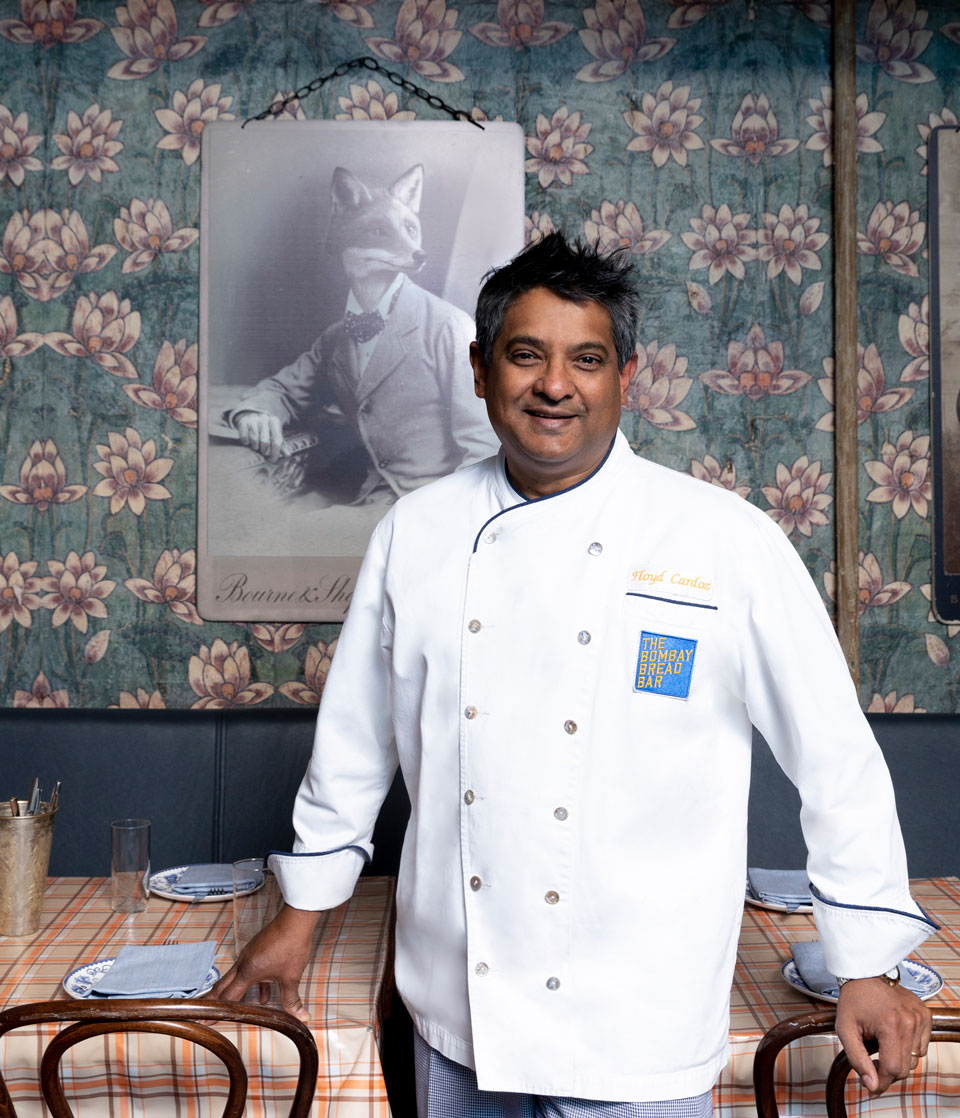 Need a dose of Goan crab curry? Or how about some Kerala fried chicken (KFC, affectionately) with a side of Bombay bhel puri, like the kind you might find from a street vendor. Whatever subcontinent flavor you're in the mood for, Chef Floyd Cardoz has created a lively menu with an atmosphere to match at Bombay Bread Bar. Slip into a seat at the bar facing the Bengal Tiger-painted oven or tuck into a cozier table under a vibrant mural, both created by Kris Moran, the film set designer for Wes Anderson's Moonrise Kingdom. Cardoz's eclectic menu — which pulls from all corners of India's vast culinary offerings — doesn't disappoint. Here, his take on how to be an adventurous traveler and how to enjoy every single bite, from the most the place to be in Lisbon to your local fast food joint.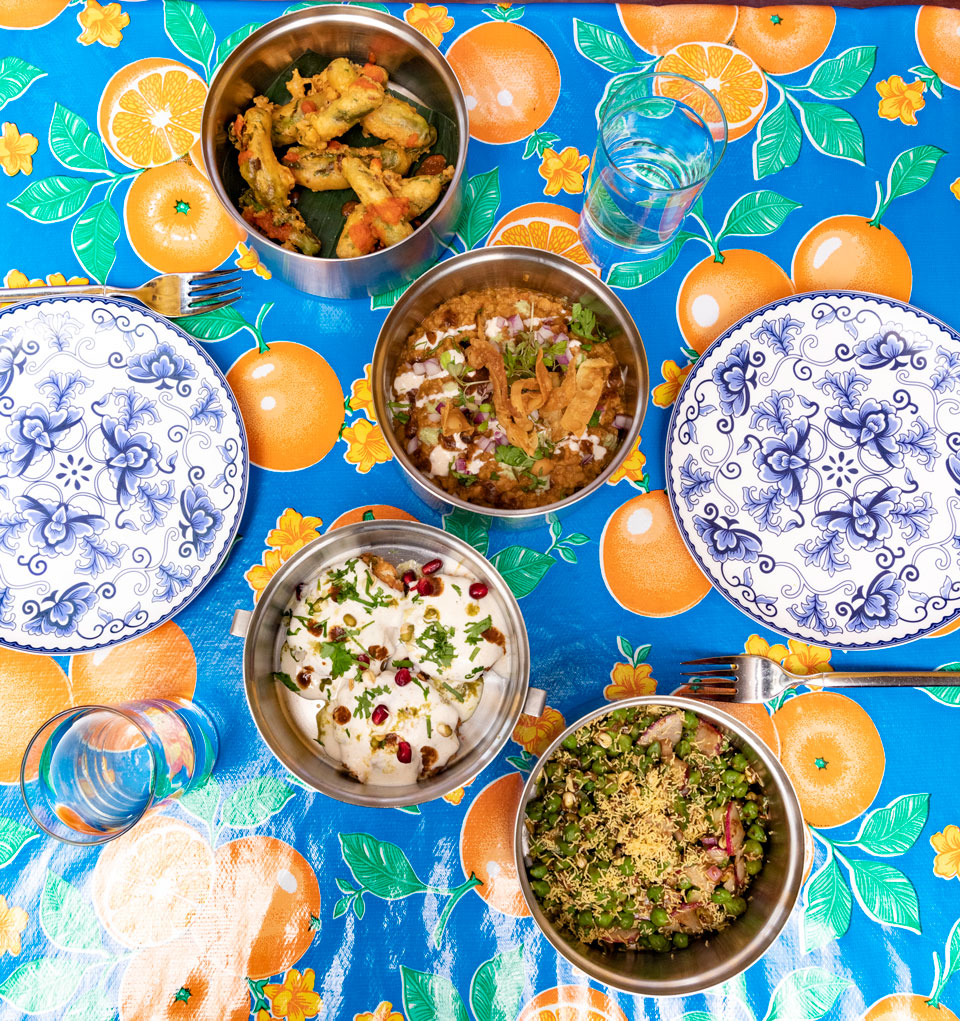 If you could travel anywhere in the world, where would it be?
India, even though I grew up there. It's always very inspiring to me, and there is always something new to discover, a place I haven't been before, that makes
me feel more connected to my country. I would land in Bombay, visit Goa, and then off to Tamil Nadu, Odisha (formerly Orissa), and the Andaman Islands, where I would fish every day and cook what I catch. Standing on a beach and having a fishing rod in my hand is extremely relaxing for me.

The last great meal you had while traveling was…
The last great meal I had was at PRADO in Lisbon, Portugal. I dined with my wife Barkha, and it was her first trip to Lisbon, a city I love. This restaurant was a suggestion of my friend in Lisbon. he told me if I did not eat there I would be missing out, and he was right! It's a bright restaurant with an open kitchen. The cuisine is not Portuguese but it has Portuguese influences, and it only uses local ingredients. The wine list is not too big but has some amazing options. The food was designed as small plates so we ordered six… all amazing and well executed, from raw shrimp to sweetbreads to braised leeks. We ended with a dessert of rice pudding creme brûlée. The service was relaxed and on point.

When traveling, the best way to find authentic food is…
Ask your friends who have been there and then Google the places (one man's food is another's poison), and I always ask other chefs. They always know. If you are going to India, ask me.

What advice would you give to someone who's not as adventurous food-wise when traveling?
Stick with food you love, but eat what locals eat. For example, I do not eat raw oysters in the middle of Africa, and neither do locals. If you don't know what something is, ask!

What do you hope Bombay Bread Bar brings to the NYC food scene?
Indian food has so much breadth and depth, but that isn't really known to the US palette. We want our diners to see how fun Indian food can be, and that it's not intimidating. At Bombay Bread Bar we make Indian cuisine approachable, affordable, communal and delicious, and we use the best local ingredients to do so.

What food, flavor or moment inspired you to be a chef?
There is not one moment that inspired me but a collection of them. The one moment that put me over the top was when I was in college, my maternal grandmother cooked me a fish curry using the heads of fish. We ate together, and she taught me how to enjoy a fish head… at that moment I realized that food can be inspiring as well as a cultural connect. It made me value the place ingredients have in good food.

What's your guilty pleasure meal?
The Spicy Chicken Sandwich at Chick-Fil-A… I cannot pass a Chick-Fil-A without getting one.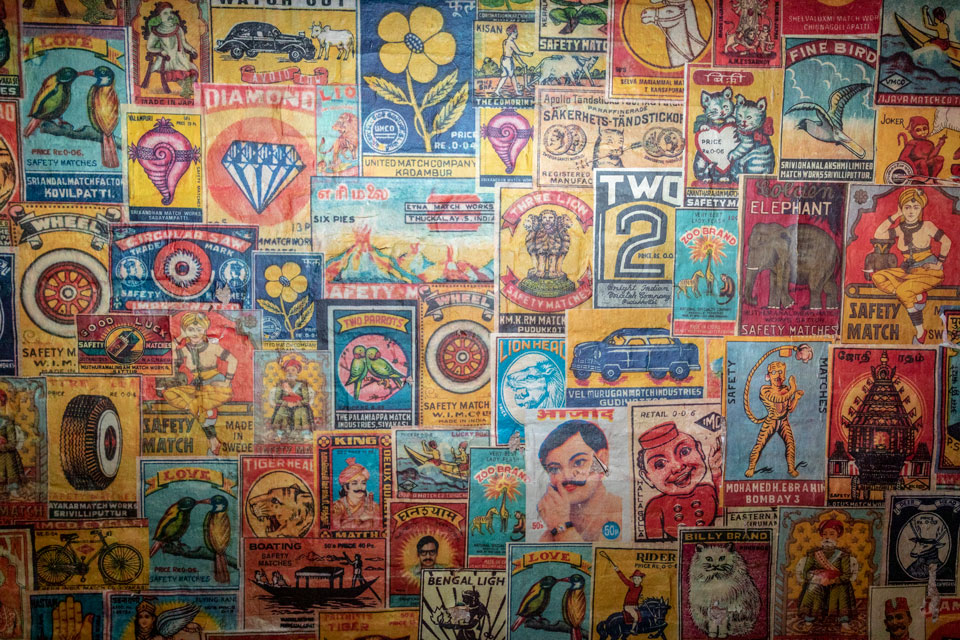 More to explore in
Entertaining