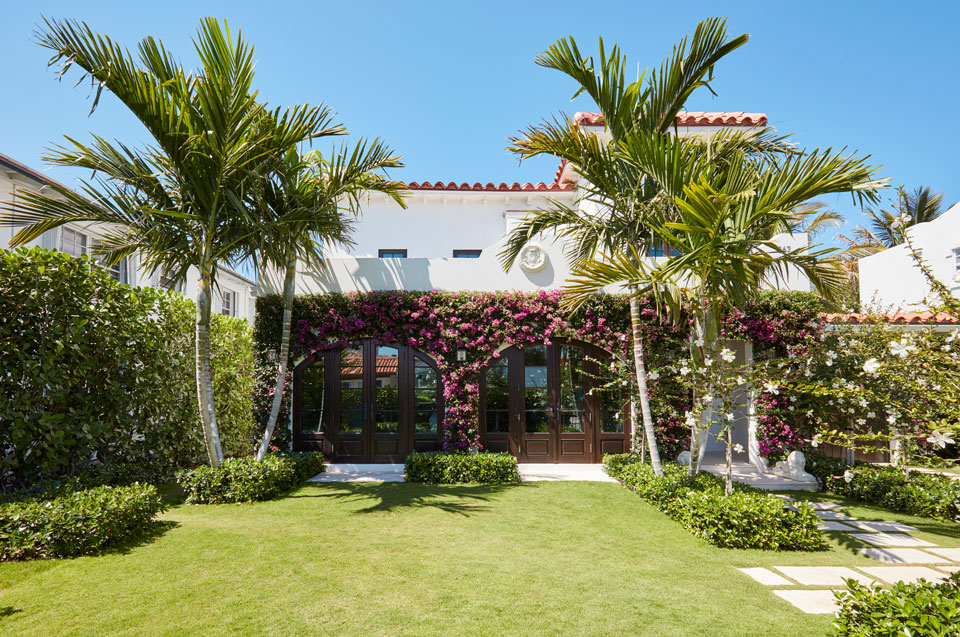 Our celebration of all things summer continues with this expert guide by award-winning landscape designer Fernando Wong, who opens up about his career and, for the green thumbs out there, shares his top tips to transform your garden.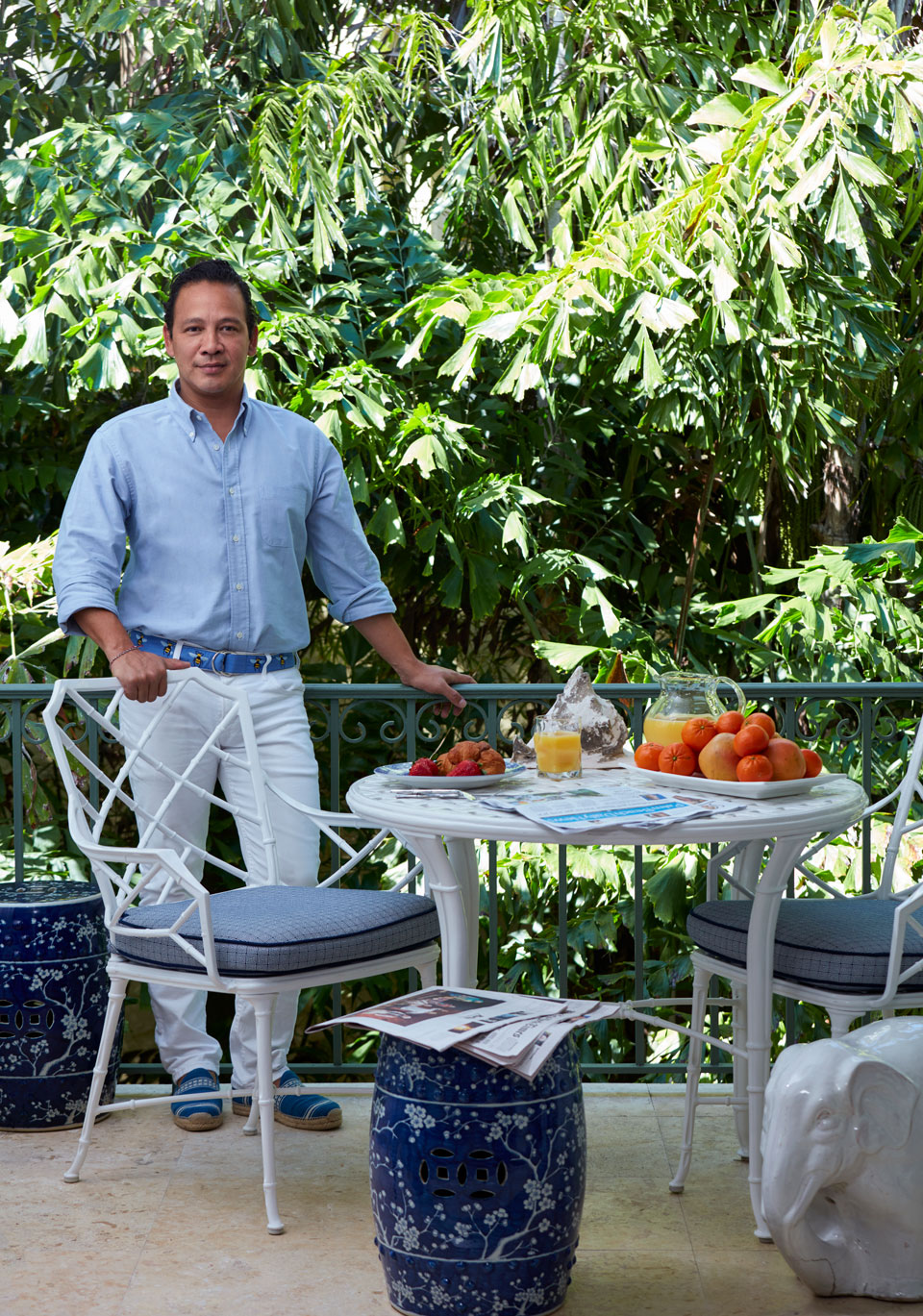 Top 3 Garden Tips
1. I am a big believer in using color sparingly and am not a fan of hot colors, such as red in the garden. We joke in the office that we have a limited color palette of two colors and one of them is always green and the other is usually white.
2. I also like to layer my gardens with hedges in the same way one would use baseboards or crown moulding on the inside.
3. The most important thing, however, is to give things room to grow. A garden should look good but not perfect on day one. If there are no spaces between plants, there is no room for the garden to mature.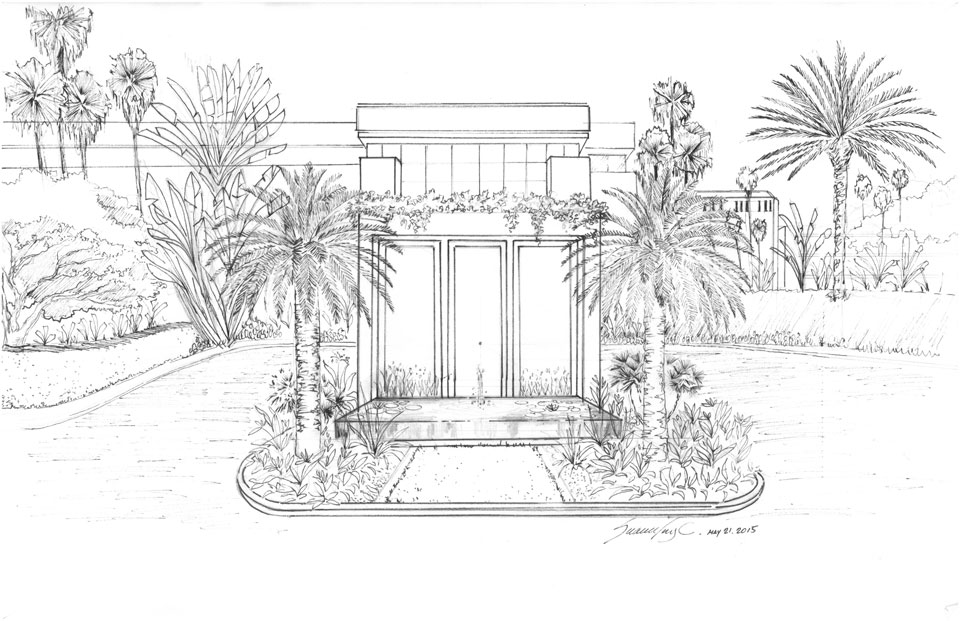 If your space is small, I suggest starting with…
Handmade Italian terra-cotta pots (I love the ones from Authentic Provence in West Palm Beach) filled with tomato plants and herbs.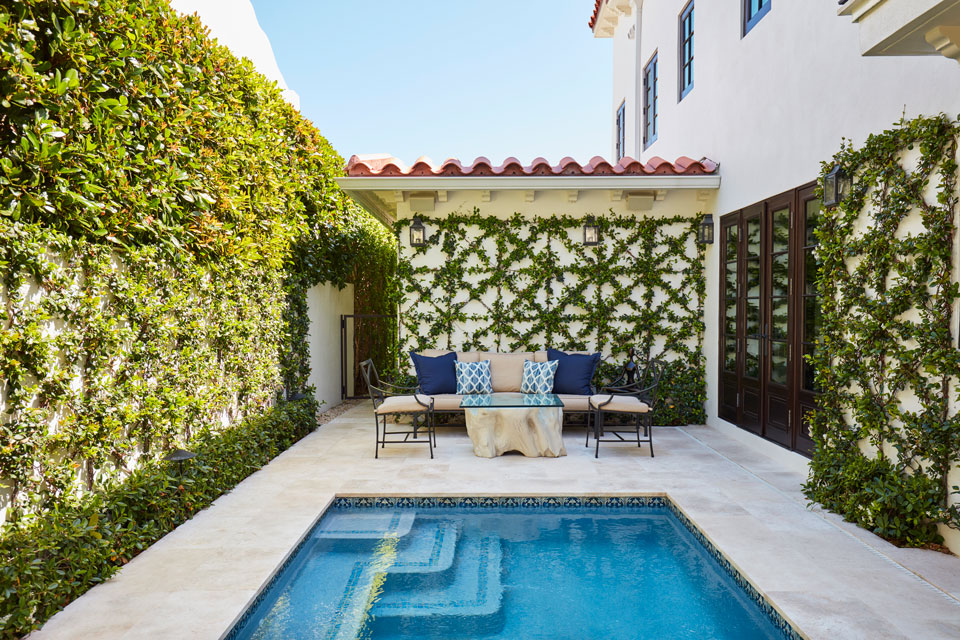 My recs for summer planting…
Plant natives! Native plants, trees and palms are the ones that occur naturally in the region in which they originally started. They use much less water and create ecosystems that are the basis for all wildlife. I am working with the National Audubon Society restoring some islands off of Palm Beach and I have learned so much in the process. One of those things is that oak trees support over 500 species of caterpillar while Japanese ginkgo trees (replete with its truly stinky fruit) only support five species of caterpillar. This has huge implications when you consider that it literally takes thousands of caterpillars to raise just one brood of chickadees. Local nurseries are great resources for identifying which plants, trees and bushes are natives.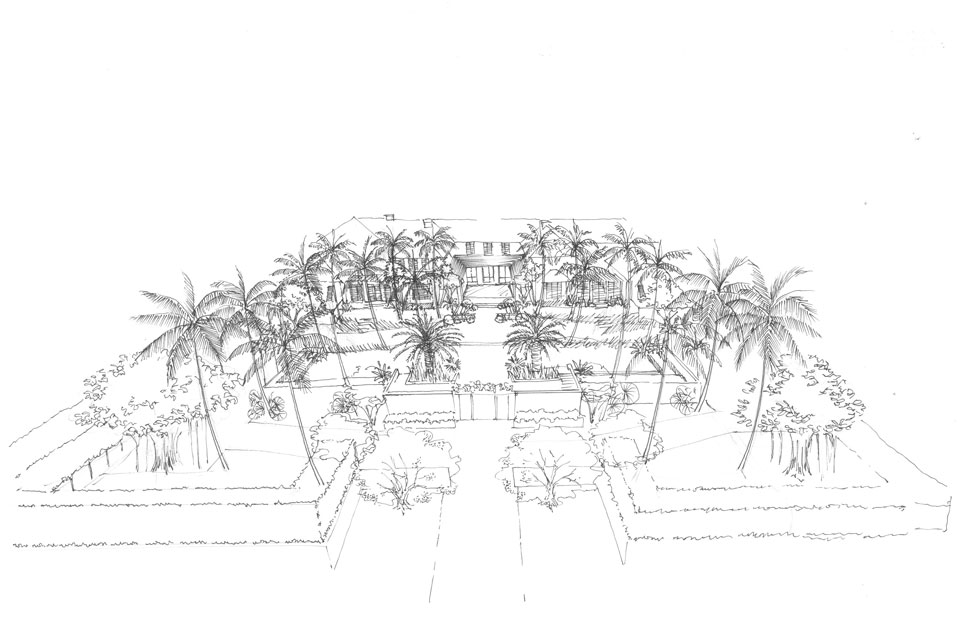 My landscape style…
I have always taken great pride in the fact that I do not have a particular style. We just won an award from the Palm Beach Preservation Foundation for doing a garden for a house there that looks like it could be deep in the heart of Provence, while at the same time, I just finished designing a botanical garden in Nassau for the Bahamian Government that is a dense but civilized jungle that will have the world's largest collection of rare and exotic palms. I originally trained as an architect so I always use classical architectural principles, including scale, balance, harmony and symmetry in all of my designs. I think this is why we are able to successfully do projects all over the world with every architectural style imaginable.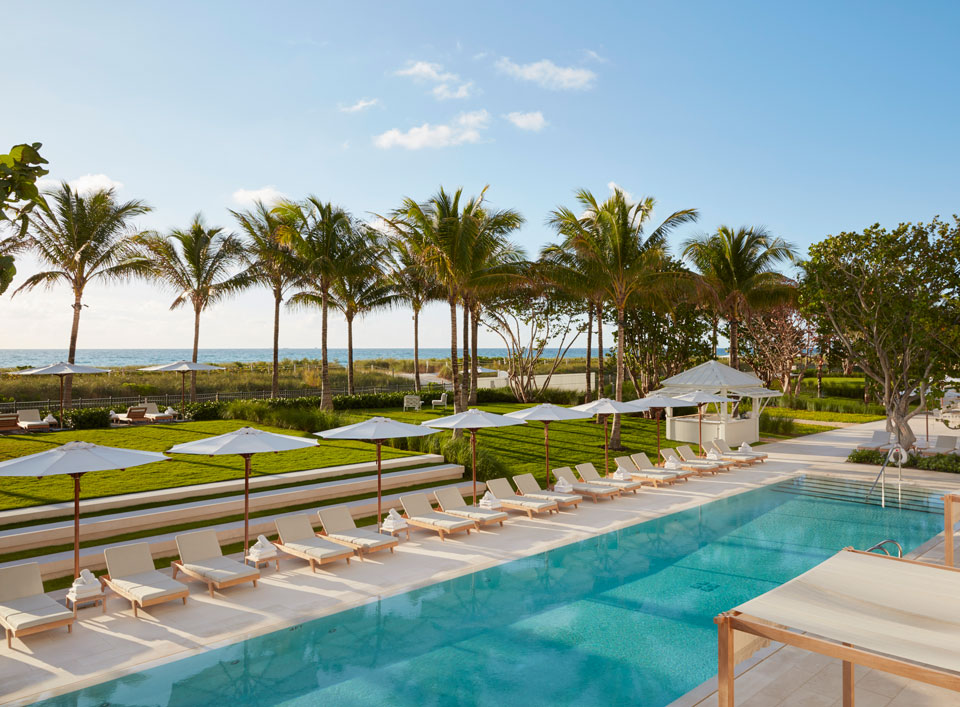 Favorite project I've done…
I do not have a favorite project, but I do have some favorite moments — Matt Damon making me coffee in his kitchen is a good one as is Pharrell showing me his art collection; however, my all-time favorite is when I met my idol, Richard Meier, for the first time to talk about my concept for the Four Seasons at the Surf Club. That project may be the one I am most the proud of because it represents six years of my life as well as the fact that it is such a big canvas — eight acres. It was also so much fun collaborating with Richard, Joseph Dirand, Lee Mindel, the Four Seasons team and the owners, Marlene and Nadim Ashi. They all have marvelous style and they trusted me, which is a wonderful feeling.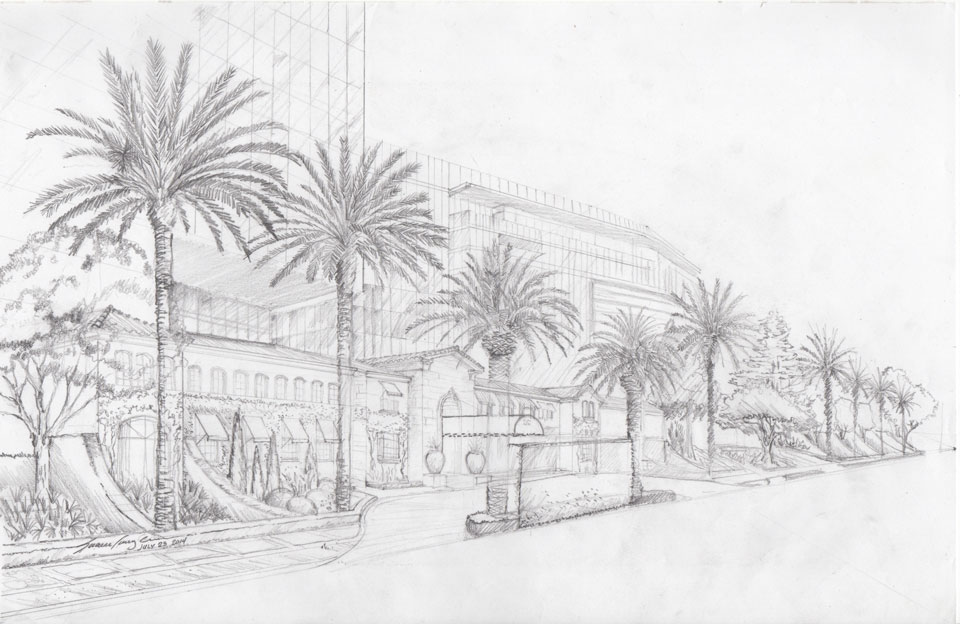 And the most challenging…
All projects are challenging and rewarding in different ways. But there is no question that commercial projects are the most challenging. It is always a miracle when you see a hotel or condominium that is truly magnificent because, by the time it is finished, it has gone through so much value engineering as well as a myriad of federal, state and local regulations that all have huge impacts on the design. The most rewarding thing is when the owner puts together a team of people who have a similar design aesthetic and then lets us all do our thing. Fortunately, I am doing a project like that presently for a new Four Seasons in Fort Lauderdale with two of the most talented and exciting designers on the planet right now: Martin Brudnizki and Tara Bernerd. When you are privileged enough to collaborate with that kind of genius, it certainly makes the commercial work much more fun.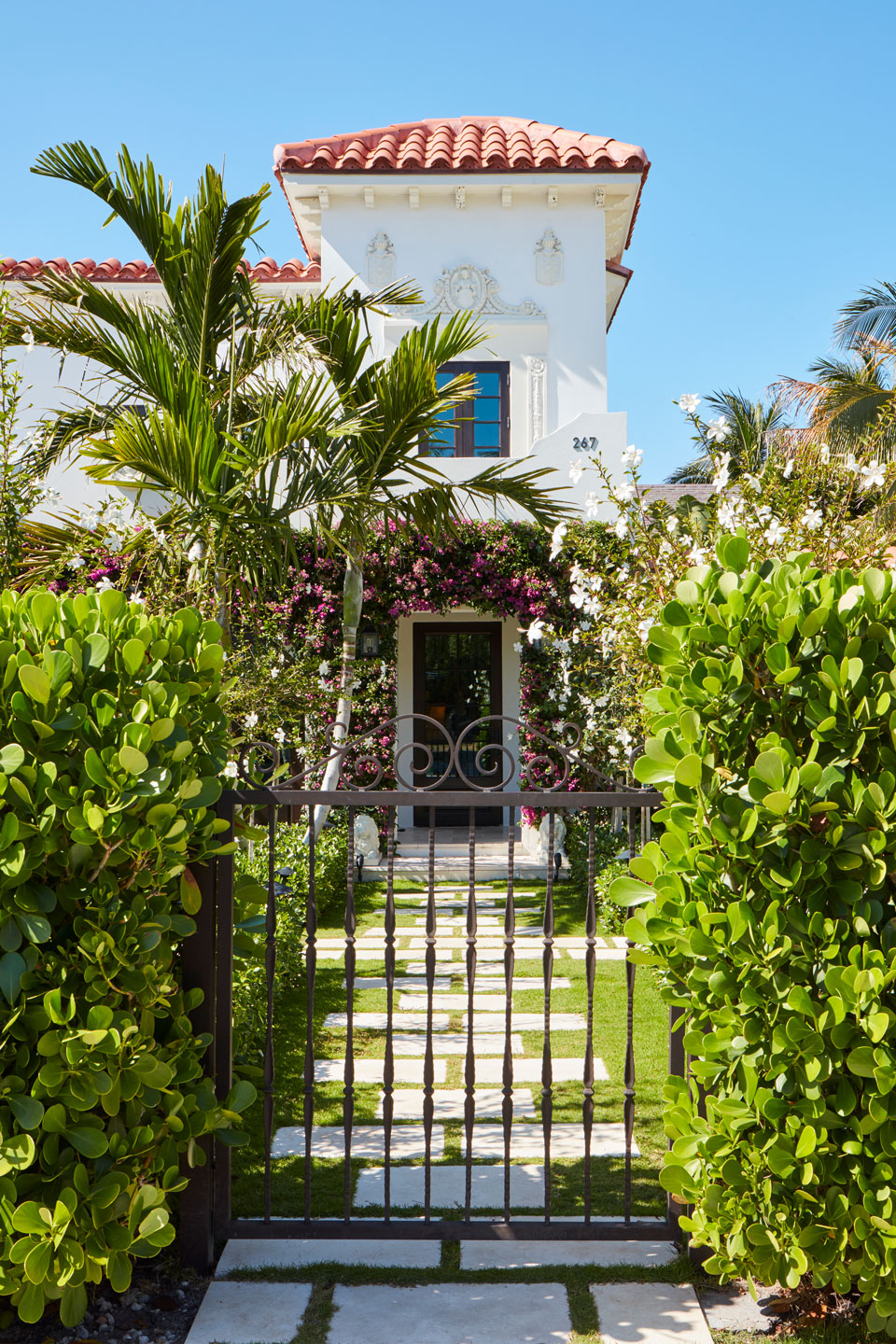 My favorite garden landscape in the whole world…
I have a few favorites. Versailles is awe-inspiring, the Singapore Botanic Garden has the most magnificent orchids in the world and Belvoir Castle (which means "beautiful view" in French but is inexplicably pronounced Beaver by the English) is one of the most magical. The Duke and Duchess of Rutland own Belvoir. The Duchess is a good friend who discovered 10 years ago that her 2,300-acre "garden" was originally designed by one of the world's most famous landscape designers, Lancelot "Capability" Brown. She has been restoring it ever since it. It has sweeping views and is very romantic. Such a fantasy of mine — what I could do with over 2,000 acres!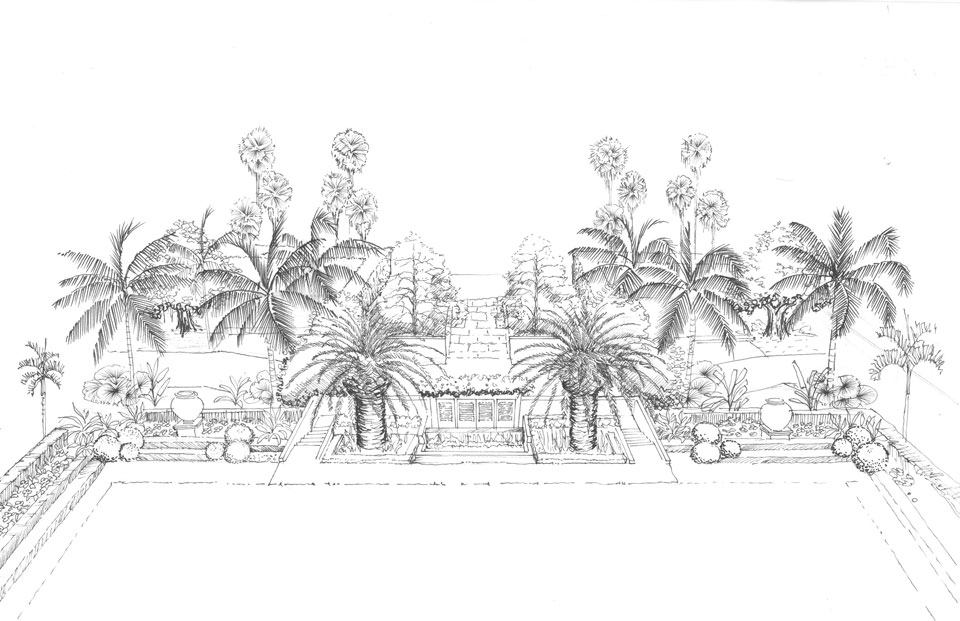 More to explore in
Entertaining