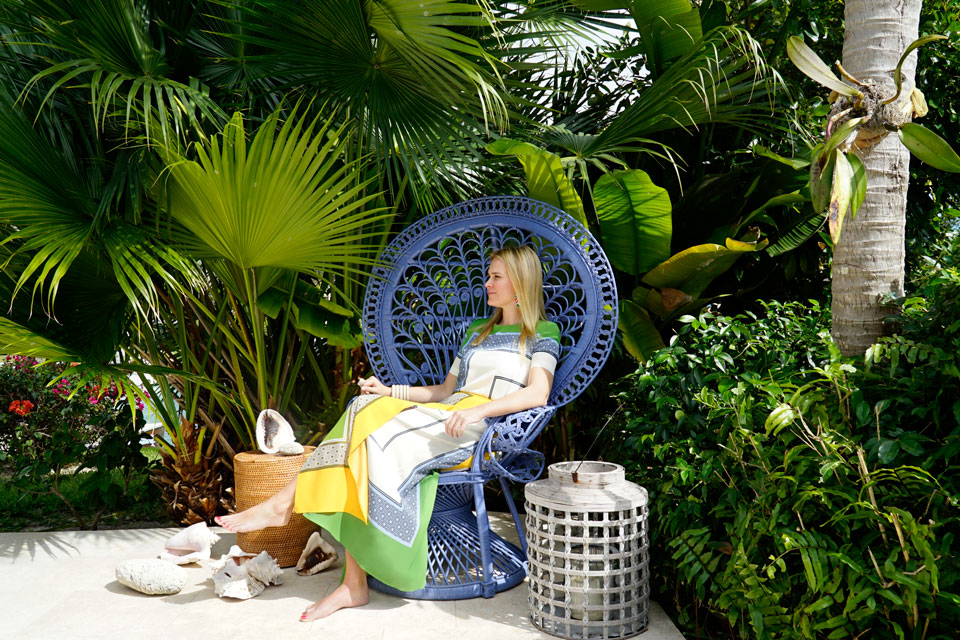 As the founder of Cabana Vintage, a resort collection of Sixties and Seventies finds, Alixe Laughlin has her finger on the pulse of great vacation style. And she puts that knowledge to good use not just with her line — which recently launched e-commerce — but while at her home-away-from-home, the islands of the Bahamas. Here, Laughlin shares her top spots and top style tips, too.
I was inspired to launch Cabana Vintage when…
When a hobby turned into an obsession! I am a vintage lover and started collecting vintage for myself years ago. There have been countless times where I have fallen in love with pieces that weren't quite right for me, but I just couldn't let go. I began buying these pieces, mainly because of how their silhouettes or prints inspired me. A friend recommended I start selling the things I couldn't wear. Just like that, Cabana Vintage was born.
Top Tips for Vacation Style
1. I spend as much time as I can in the Bahamas, mainly quick weekend trips, so I have a strict carry-on-only policy whenever I go. When you're in the islands, you don't need a lot. I like to pack a few versatile dresses that can transition seamlessly from day to night. The same dress or caftan that works for lunch on the beach can be transformed for dinner with a sparkly sandal and a great pair of earrings. Less is more — let the dress be your hero.
2. Sun protection, always and everywhere! A wide brim straw hat goes with absolutely everything, and I'm always on the hunt for a new one.
3. Invest in accessories. I travel with costume jewelry that complements my wardrobe. A pair of fun statement earrings for a dinner party look just as great during the day with a bathing suit.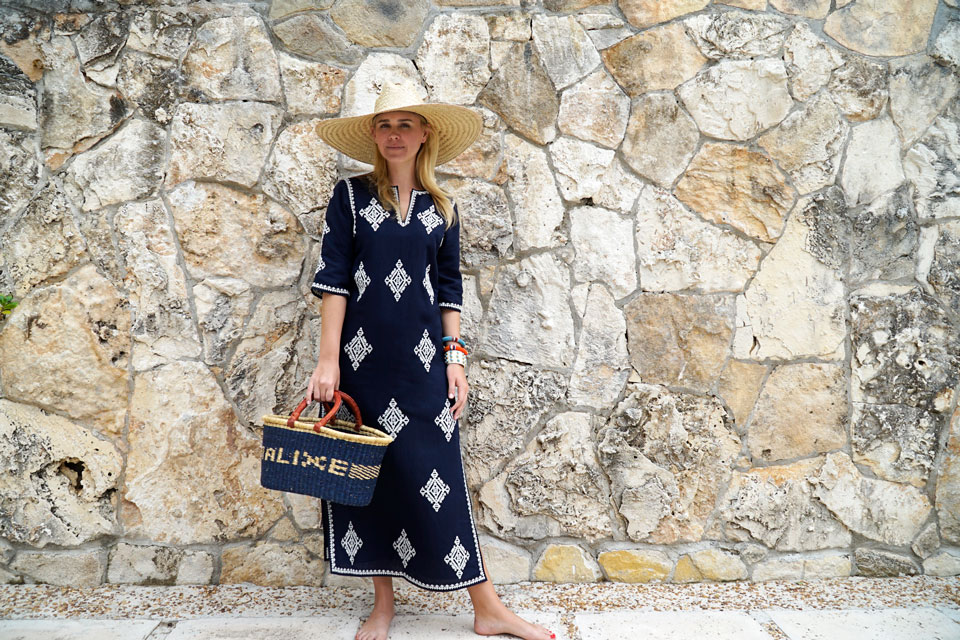 Top Tips for the Bahamas
1. My perfect day would start with a beach walk on Cat Island. The water there is so magnificently clear it still surprises me every time.
2. I love having lunch at Dino's Conch Shack on West Bay Street. Insiders' tip: The conch salad is not to be missed!
3. A trip to Nassau is not complete without a visit to The Island Store by John Fondas. Located just outside the gates of Lyford Cay, he has the most divine selection of objects. It may be worth bringing an extra large carry-on to fill with treasures to take home!
4. A favorite dinner spot is The Dunmore in Harbour Island. The only thing more divine than the menu is the interior. Decorated by my dear friend, Amanda Lindroth, it is the definition of Island Chic. It takes a plane and a water taxi to get there but is well worth the trip.
Follow Cabana Vintage on Instagram.
#ToryDaily #ToryStories