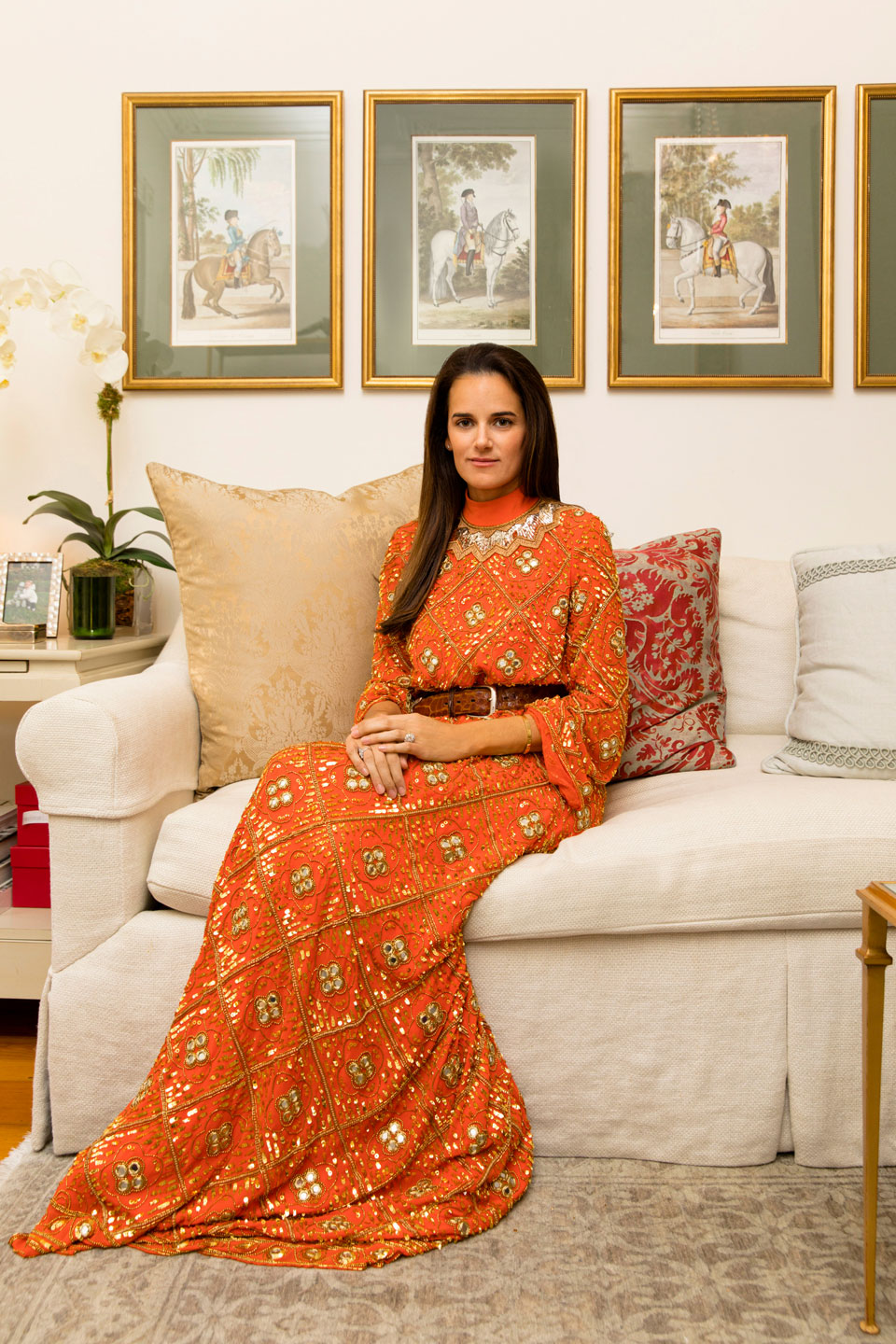 No one knows a good soirée like Alexandra Macon, who covers the wedding scene for Vogue.com and her own site, Over the Moon. Here, as we continue our Holiday Issue, she shares her best party tips and reveals her favorite winter weddings ever attended.
A great holiday party involves…
Old friends, cheerful music, fun décor, a little egg nog and a roaring fire.
To get myself in the party mood, I always…
Take a shot! Just kidding — I'm too old for shots. Have a personality drink (A.K.A. a vodka tonic)? Put on makeup? Listen to Nineties rap? I can practically feel my husband rolling his eyes at that last one.
My top holiday party style tip…
Don't be afraid of red — it's festive and it's a power color! Also, I've said it once and I'll say it again, a good blowout goes a long way on the holiday party circuit.
I break the ice at a party with…
Thoughtful introductions. More often than not, people don't even bother making proper intros, which makes mingling difficult. If I'm the hostess or the connection between two people, I always make an effort to introduce the other two and try to find common points of interests for the group to discuss. I'm like Bridget Jones at that office book party, minus all of the embarrassing mishaps (hopefully).
Additionally, if I'm hosting a holiday dinner, I love to put English poppers or crackers at people's place settings. They're inspired by Victorian party favors, and pull open with a "pop" to release a slew of tiny little trinkets, paper crowns and silly riddles (like the kind you'd find in a Cracker Jack's box) — they're the perfect ice breaker.
The craziest thing I saw at a holiday party…
Bats! I was at Christmas party in my hometown of Charleston, S.C., years ago and two or three bats started swirling around the chandelier in the dining room of this 1850s home. Needless to say, that added a bit of unexpected drama.
And best party decor I've seen…
In Charleston, there's a beautiful house downtown on Meeting Street that has a conical roof. I don't know how they do it, but every year they somehow manage to cover this cone-shaped structure that's three or four stories off the ground with a humongous Santa hat. It's a total mystery, and it's hilarious!
My all-time favorite holiday party memory…
Charleston for the win! When I was a kid, there was an elderly woman who lived down the street from us named Mrs. Ethel Jane Bunting. Her maiden name was Westfeldt, and she was a part of the family that owned Avery Island in Louisiana, where Tobasco sauce is made. She married a diplomat, and they lived all over the world, but ultimately, she retired in Charleston. Growing up, I remember hearing that she was the only woman who served as the queen of Mardi Gras for two years in a row, which was definitely a big deal.
Anyway, every year, she'd throw an extravagant Christmas party for all of the families on our street. Her beautiful old house would be decorated to the hilt, and she'd have vintage toys that she'd collected from all of her travels around the tree for the children in attendance to play with. After an hour or so, all of the guests would gather together to go caroling around the neighborhood. It was always the most exciting party of the year!
ALEXANDRA MACON'S FAVORITE WINTER WEDDINGS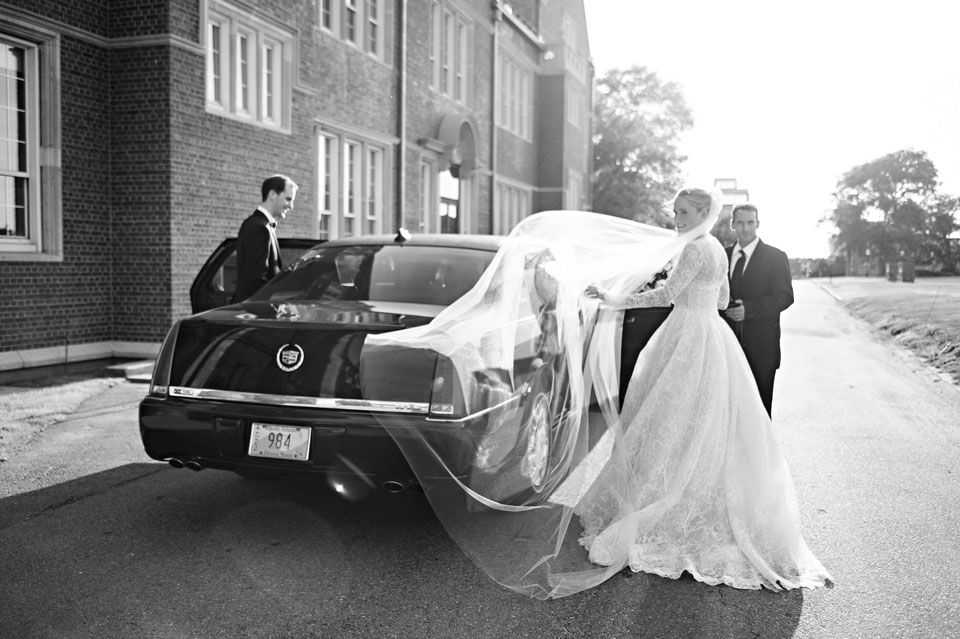 Brooke Botsford & William Sinclair in Newport, Rhode Island
This wedding may or may not have actually taken place during the winter, but I think this blustery black and white photo is total winter wedding goals. I love the bride's lace, Grace Kelly-inspired, long-sleeved Oscar de la Renta dress and her veil billowing in the wind.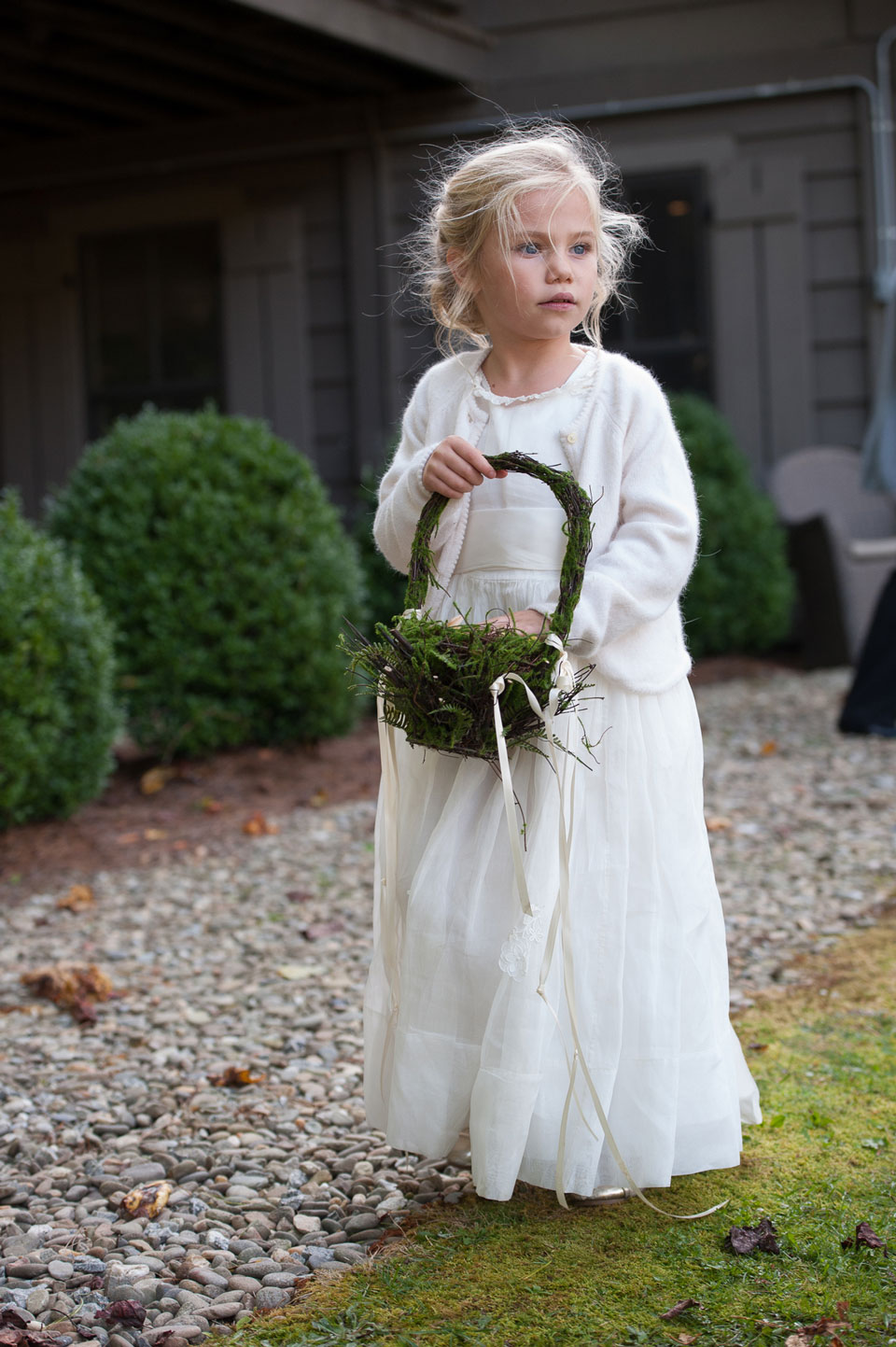 Brooks Horton & Sam Lyddan in Cashiers, North Carolina
This little flower girl looks so angelic carrying a basket covered in mountain moss. She's wearing a vintage dress that the bride's aunt actually wore to a wedding when she was a flower girl 50 years prior and threw rose petals when she walked down the aisle at this ceremony in Cashiers.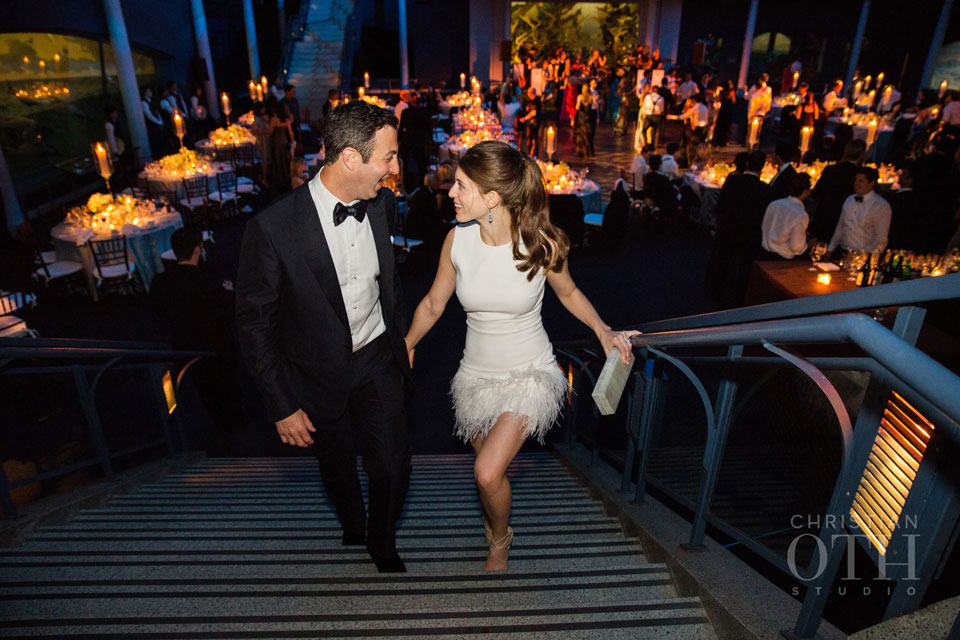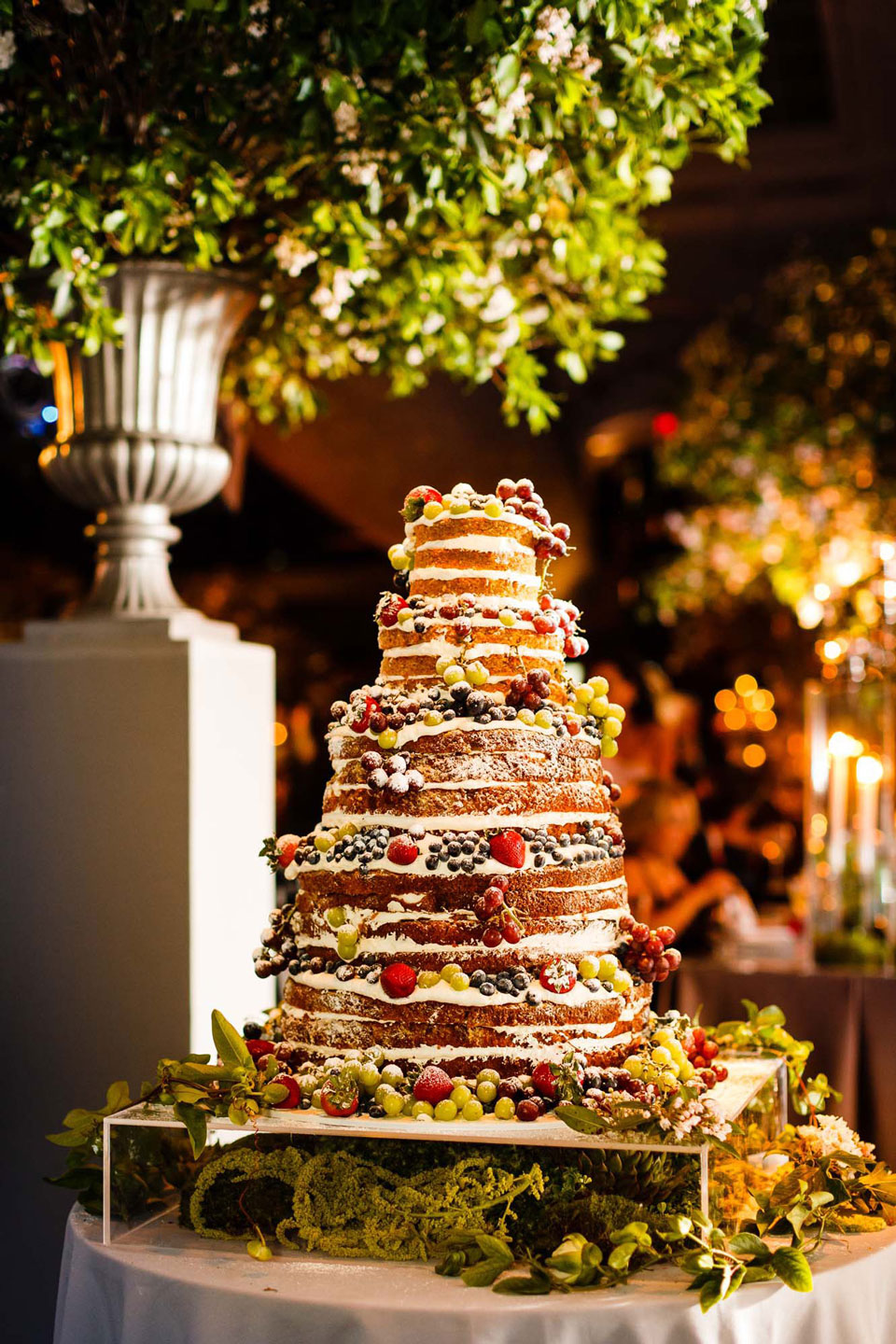 Elizabeth Fisch & Michael Dishi in New York City
This dream wedding dessert is carrot cake with layers of buttercream and all sorts of berries bursting out of it.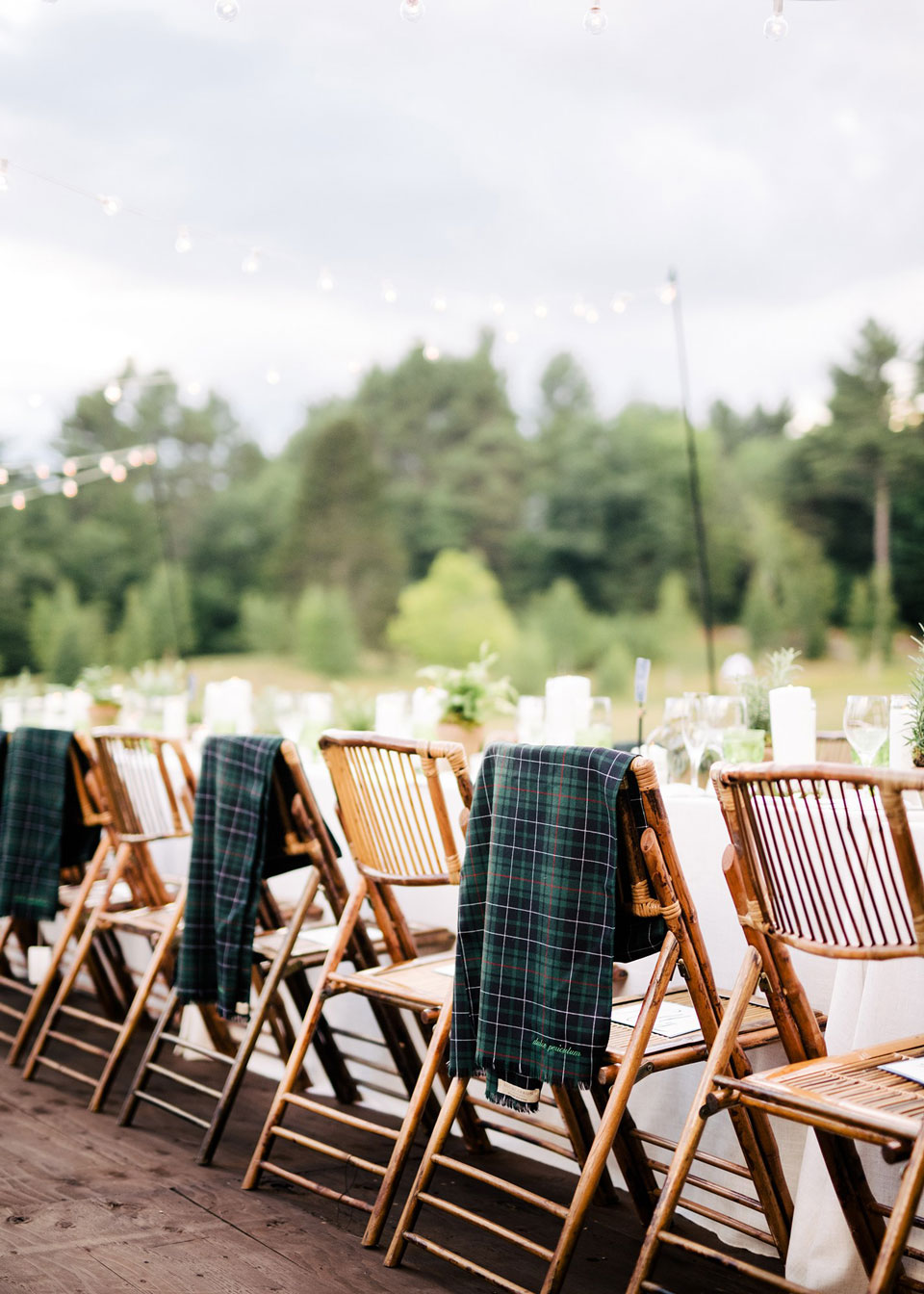 Valerie Boster & Michael Macaulay in New Hampshire
The bride made shawls in the groom's family's Scottish tartan as a nod to her new "clan." They were embroidered with the family motto, "Dulce Periculum," which translates to "Danger Is Sweet."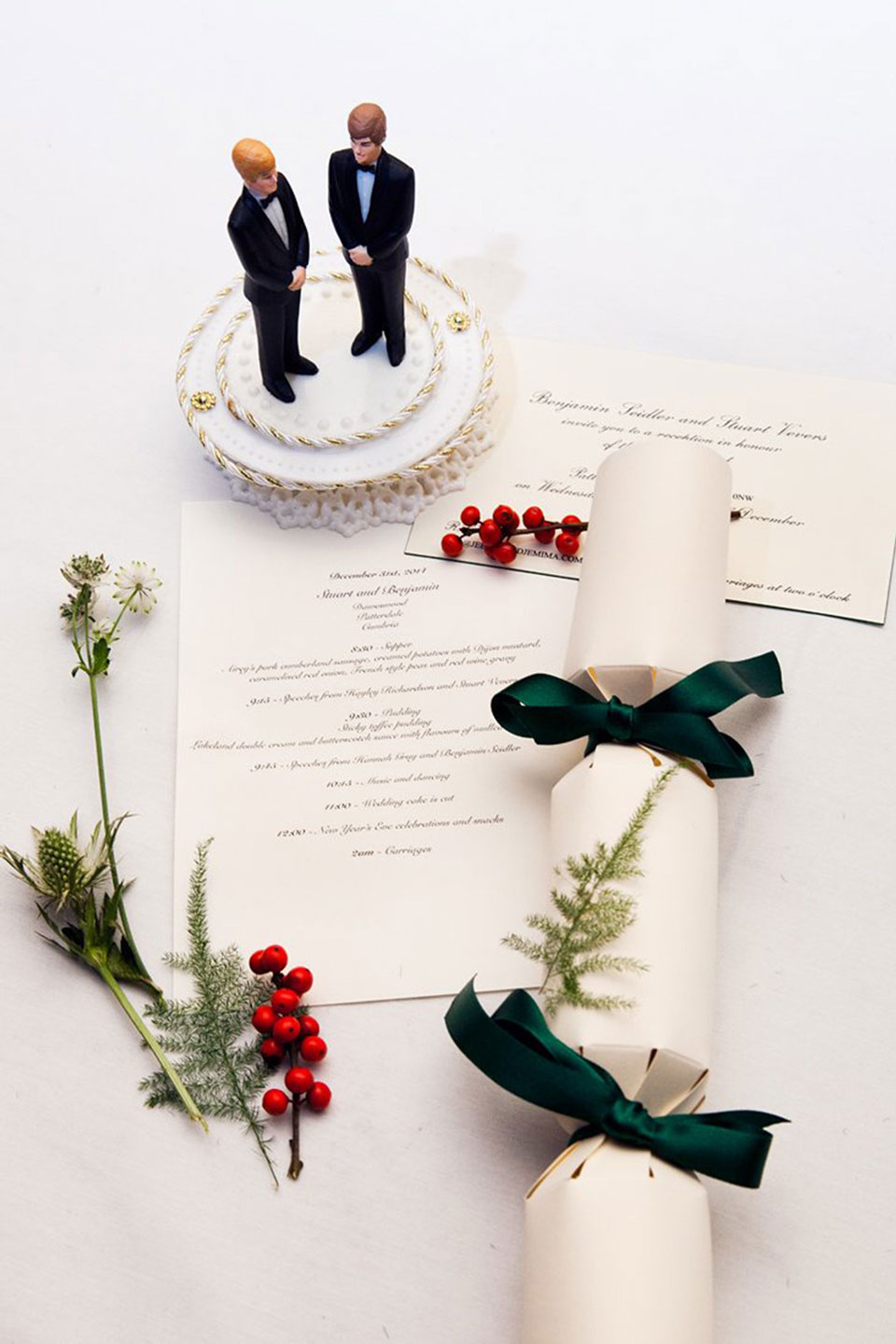 Stuart Vevers & Benjamin Seidler in Cumbria, U.K.
For their winter wedding in Cumbria, this couple used classic text on their invitations, programs and menus. The green ribbon on the Christmas cracker and edging on the Smythson invitations reflected their forest theme, and the berries and thistle served as the grooms' boutonnières.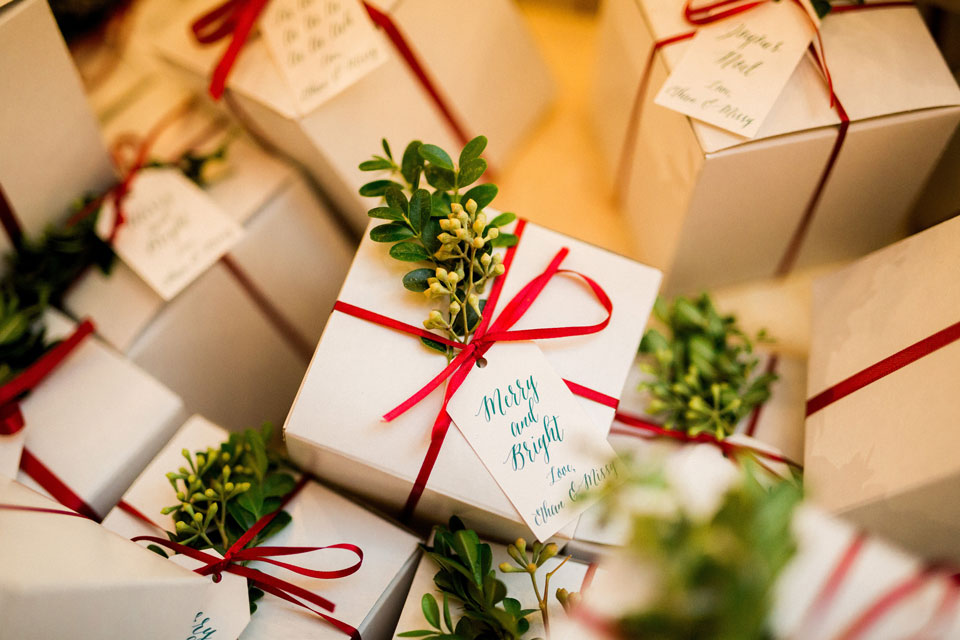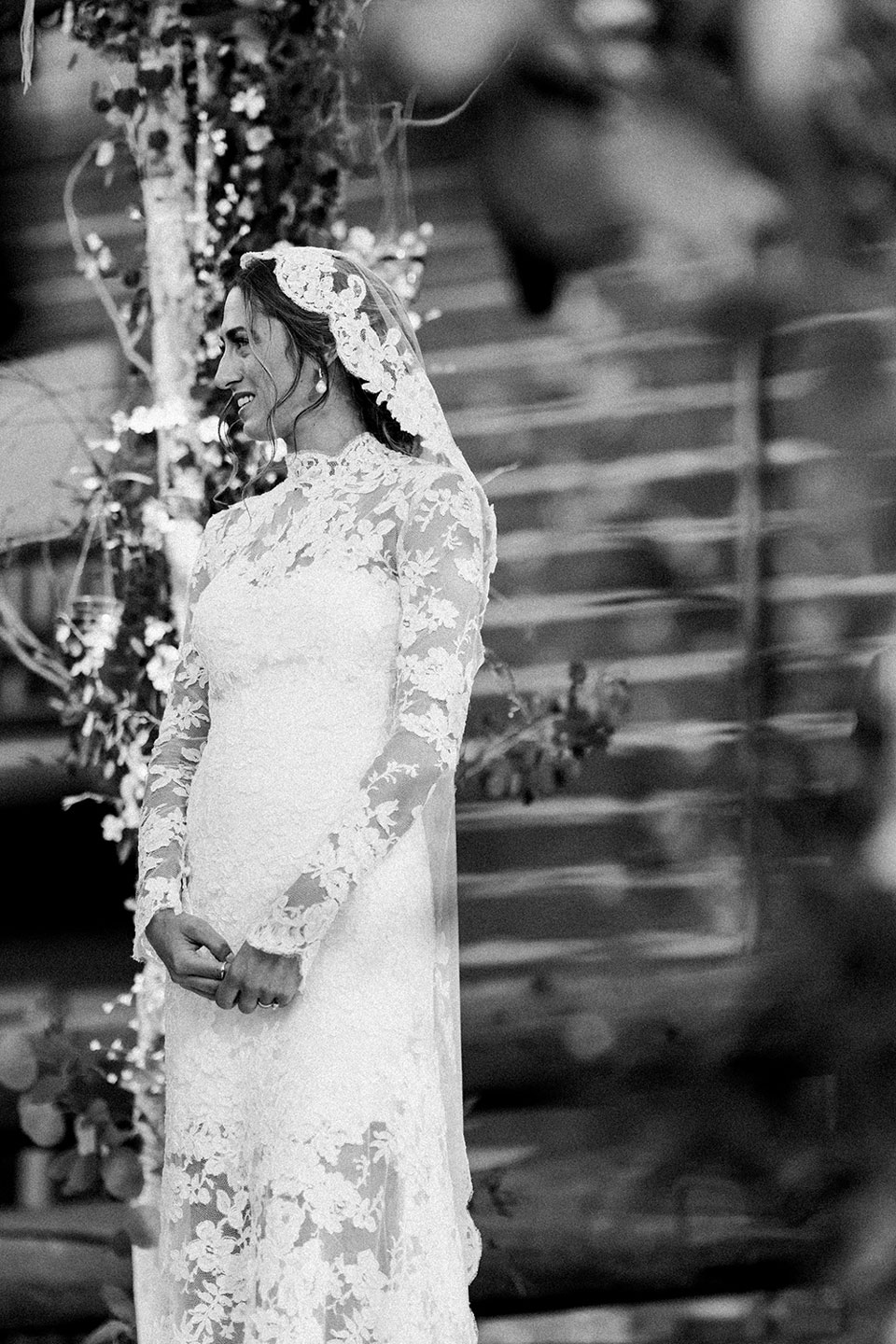 Rebecca Schwartz & Alex Smith in Beaver Creek, Colorado
The wedding was at the Ritz Carlton Bachelor Gulch in Beaver Creek and the bride wore a stunning long-sleeved lace dress by Danielle Frankel. (I'm a big fan of her work!) The couple was married by a close family friend in a traditional outdoor Jewish ceremony with a Chuppah covered in the bride's grandfather's tallit (the Jewish prayer shawl).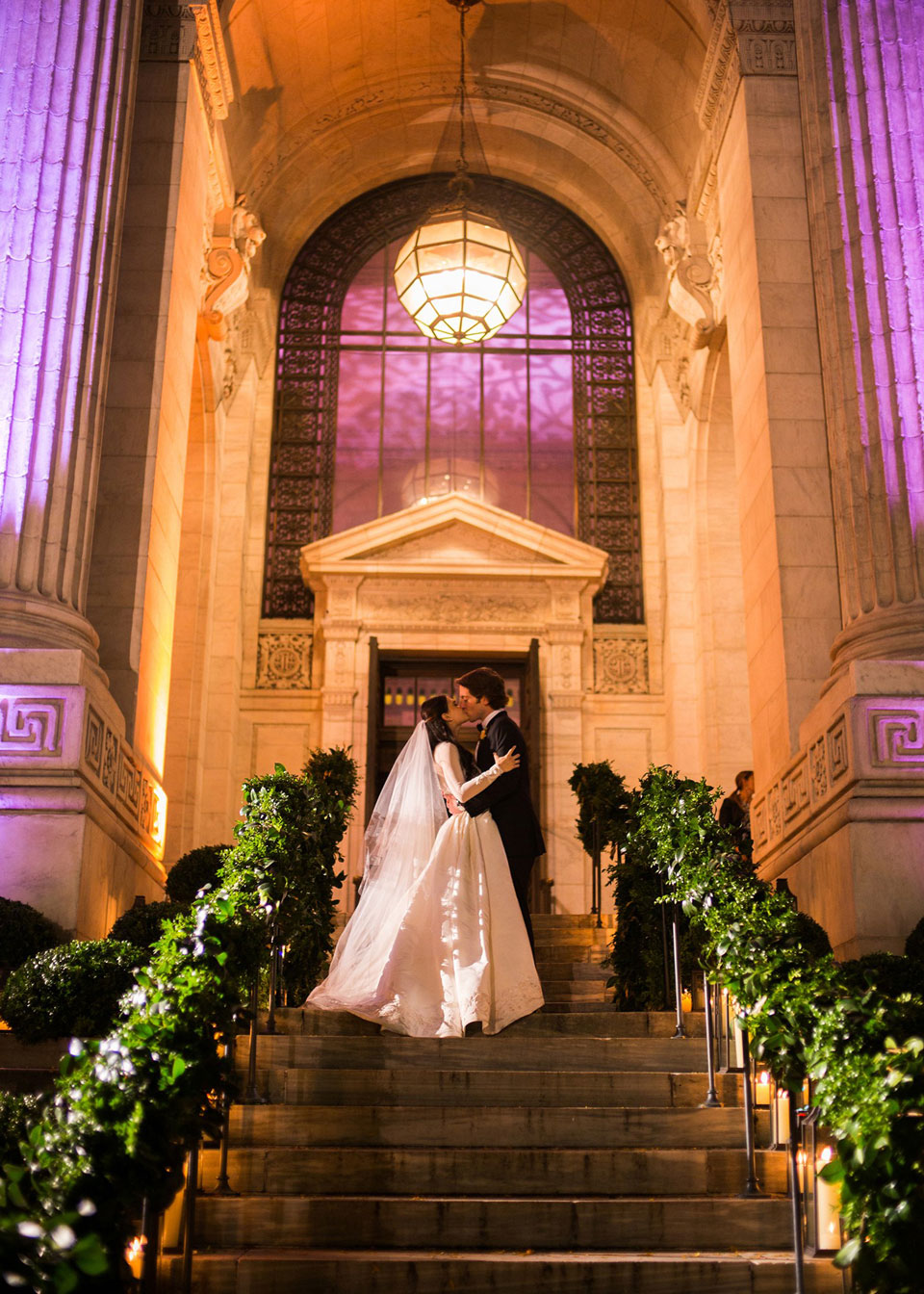 Samantha Tritsch & Ryan Fuld in New York City
One of my favorite photographers, John Dolan, took this image outside of the New York Public Library. It was the couple's first kiss atop the steps and is an epic photo.
More to explore in
Entertaining