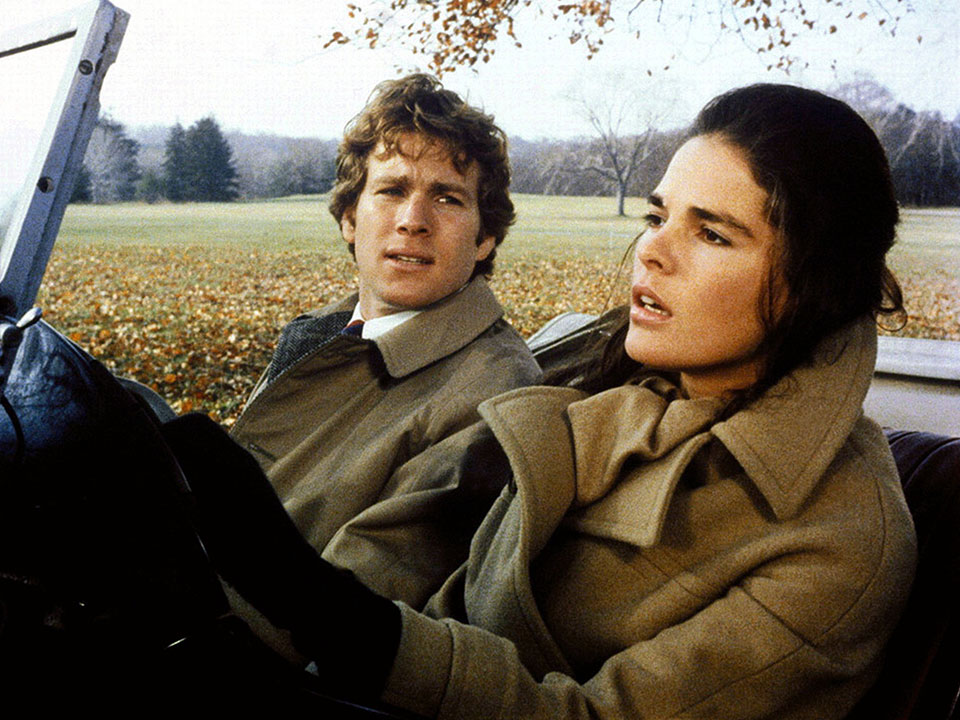 Dynasty's walk-in closets and linebacker shoulders. Gene Kelly flying high in Singin' in the Rain. The Beatles. Cinematic pottery sessions. Dries Van Noten, John Galliano, Alexander McQueen. New Kids on the Block. Mick and Bianca. Sonny and Cher. Liz and Richard.
The common thread here? Style and romance — and Hal Rubenstein's new book, The Looks of Love: 50 Moments in Fashion That Inspired Romance, which details the myriad ways that love is telegraphed in film, fashion, pop culture and beyond. Here, we chat with Rubenstein, one of the founding editors of InStyle and a personality on HSN (where he'll be selling the book this week from Nov. 9th to 12th), about all things amour and how the inspiration begins with his parents, who had the ultimate love affair.
The inspiration behind my book, The Looks of Love…
I was brought up in a family where love and romance was an everyday occurrence. It was how I saw the world. I was lucky that I grew up in a family where those emotions were so on tap and ready. I do believe that love and romance are the strongest things in our lives. I wanted to look at why people's passions become so influential and why we dress to be attractive. Even Steve Jobs, his passion for what he did was so acute — there was a romance there. He believed people could have a romance with tech.
My favorite romantic movies…
Bonnie and Clyde. Two for the Road. I loved Singin' in the Rain — it's the joy of bring in love. When you're in love, you can sing, dance, fly, make movies… Is Love Story, which I included in my book, one of my favorite romances? No, there's no reason it should work. It's so corny and badly written. And yet it's perfect, ridiculously pretty and has the greatest movie soundtrack of all time. Who doesn't want a perfect peacoat? We want to fall in love the way they do in the movies. We want to have that little moment — that Singin' in the Rain or Love Story.
From films to fashion shows to real-life couples to Maidenform ads — how I chose the moments in The Looks of Love…
I want the reader to turn the page and be surprised. It comes at me from everywhere, from places I don't expect it. The fabulousness and irony of the Maidenform "I dreamed…" campaign is that this is the ideal of women what the men had pinned up during the war, yet these ads were aimed at women to say, "Stop hiding who you are, stop pretending to be a man in a man's world. You can wear a bra and you can rule the world. There's nothing you can't do." It's one of the greatest statements of self-love.
The couple — outside of my parents — whom I think are the ultimate in both style and romance…
The problem is that there are people now who get dressed [by others] so it's hard to determine who has their own style. I do think it's extraordinarily cool that, when Angelina Jolie got married, she had her kids draw sketches and then sent them to Donatella Versace, who included them in her veil. On the night of President Obama's first inauguration, Michelle came out in a white Jason Wu gown. The first thing this man says as president — that wasn't scripted — was, "How good-looking is my wife?" Politics aside, when you think of them, you think, "These people are hot for each other, that's so cool." If there's any kind of role model, that's it.
And the secret to my parent's nearly 60-year love affair…
One, they understood the fundamental aspect of love — when you accept and embrace being in love with someone, you take them lock, stock and barrel. You take someone for both their better and worse days; you take someone for all of it. They were not alike, but they accepted each other. And, two, is this sense of magic. My father was bewitched by my mother. He didn't care why. The idea that somebody's presence could completely envelop you — why do we buy that? In Ghost, Demi Moore's character is kissing a ghost? Because we want to believe that love is everlasting, we want to believe in the magic.